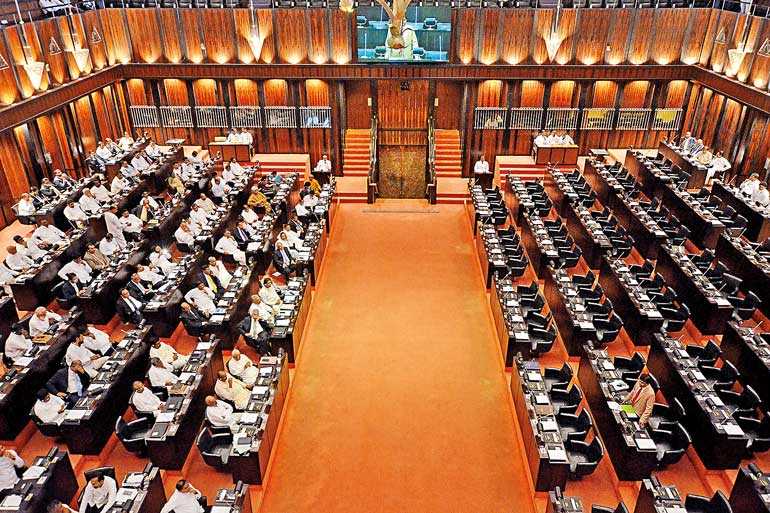 The success of all political leaders depends on their ability to run governance well – Pic by Shehan Gunasekara
---
In Sri Lanka, our political leaders have forgotten that we had elected them to represent our interests, care for our welfare and to drive the country to greater heights. It is sad that they had forgotten that aspect altogether. It appears they think that they have been elevated to such dizzy heights to further their interests and of their kith and kin.
The success of all political leaders depends on their ability to run governance well.The problems of governance that that had arisen today are the repercussions of mishandling of public resources and failure in policy implementation by our leaders.They lack capacity, commitment, integrity and the ability to run State craft.

Let me add what Henry A. Kissinger, former US Secretary of State (1973 – 1977), had said about Lee Kuan Yew, I quote: "A great leader takes his or her society from where it is to where it has never been – indeed , where it as yet cannot imagine being. By insisting on quality education, by suppressing corruption and by basing governance on merit, Lee and his colleagues raised the annual per capita income of their population from $ 500 at the time of independence in 1965 to roughly $ 55,000 today.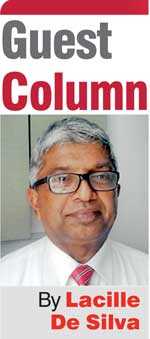 "Singapore became an international financial centre, the leading intellectual metropolis of Southeast Asia, the location of the region's major hospitals and a favoured location for conferences on international affairs within a few decades.It did so by adhering to an extraordinary pragmatism: by opening careers to the best talents and encouraging them to adopt the best practices from all over the world".

In Sri Lanka, all successive governments have sent the citizens down the garden path for several decades. In 2012, the MR Government had said that their Vision regarding National Human Resources and Employment Policy (NHREP) – I quote: "'Sri Lanka – the Wonder of Asia' in which all persons of working age become globally competitive and multi-skilled, and enjoy full, decent and productive employment with higher incomes in conditions of freedom, equity, and human dignity." They had convinced the innocent public and swaggered that human resource capabilities would be strengthened, and employment opportunities created to make Sri Lanka the "Wonder of Asia".

How did both MR and Yahapalana regimes fail to sustain economic growth while ensuring sufficient investment flow, which is pivotal, to achieve long-term sustainable development strategies in the country?Both these leaderships have disregarded the pattern of demographic transition in the country.It is predicted that the population will undergo major changes in its size and age structure in the coming decades.In the year 2031 the size of the population would reach its peak of 21.9 million persons.

The role of a good government is to guide the country along a course leading to the desired goal, namely, development. Good leaders should therefore deliver what they have promised to the citizens. They should have the firm resolve; the political will, to serve the country and the people first. Elected representatives should be aware that they are elected by the people and they are therefore liable to be voted out on several counts – their poor attitude, disregard for law and order, dishonesty, inefficiency, etc. Democracy works well if the elected representatives ensure good representative governance and support well-functioning institutions.

Our leaders have failed to act responsibly. A study carried out by the Central Bank had revealed that the post-war reconstruction strategy in the north centred on building infrastructure expansion, expansion of credit to promote self-employment and a narrow focus on private sector investments etc., have failed to meet the expectations of sustained economic growth with increased jobs and higher incomes.

It has also been revealed that micro-credit lending too has become cancerous.It is a problem because there is undue political involvement. Powerful politicians are behind the whole thing. It applies to drugs, ethanol and numerous other exploitative businesses aswell. It is also reported that unregulated lenders had indulged in 'immoral credit practices' throughout the Island, particularly at a time when the innocent citizens are making an attempt to rebuild their lives in post-war conditions. It is reported that the total outstanding loan portfolio of major state micro finance institutions had exceeded Rs.263 billion in 2017.

It is frustrating we are globally among the top nations when it comes to the number of suicides in our country. According to information hundreds of suicides linked to family disputes arising from micro-finance debts take place all over the Island in an alarming manner. The newly-enacted Micro Finance Act No. 6 of2016 provides provision for licencing, regulation and supervision of unregulated microfinance companies. Bimputh Finance PLC Director Chamindra Gamage, had elaborated the way forward at a forum entitled 'Managing Microfinance; The Way Forward' sometime back.It is unfortunate that owing to conflict of interest and particularly when there are powerful government ministers involved in businesses, nothing could be put right in the interest of public-good.

Bimputh Finance is a subsidiary owned by Daya Group of Companies. The relevant website says – "Bimputh Finance strives to uplift the living standards of poverty-stricken women by providing them with the necessary financial and technical support to mould them into successful micro entrepreneurs."

It has also been reported that the number of deaths due to motor vehicle accidents is causing a serious threat to the country. The WHO had revealed that traffic-related deaths in Sri Lanka had accounted for 2.80% of total number of deaths in the year 2017.

Prof. AmalKumarage, Moratuwa University, had said: "Minimum standards in road designing, unsafe junctions, bends and pedestrian crossings, visibility at night, and potential black spots, have not been properly dealt with." Professor Kumarage had also said: "The deaths reported due to road accidents might surpass deaths reported in the three decades of war."

The elected political executives in Sri Lanka, it is sad, do not commit themselves to 'develop ascience of administration with principles of universal validity'. They always promote and legitimise solutions imposed without any regard to the institutional context and administrative capacity.We should not delay promoting innovative approaches. We should at the earliest alleviate the problems of corruption, decline of public trust and the erosion of the standards of public service.

Human resources have considerable potential to steer the country's growth trajectory from its current low-skilled, low productive and low income earning people to one of highly-skilled, dynamic and globally competitive work force. We should never forget the fact that we have been a model of social development for developing countries in the past. We now need to transform all that into economic prosperity, which requires much more emphasis on human resource development and employment generation.

It is frustrating the Yahapalana regime too have gone on a borrowing spree, adding fuel to the fire. Nevertheless, owing to the debt crisis, the IMF has suggested strict policies for fiscal consolidation, where Government had been urged to curtail Government expenditure, e.g. reducing wastage, corruption, reduction of ministerial portfolios, etc. The Cabinet of Ministers in all successive governments should be firmly dealt with by law for neglecting their duties and thereby committing crimes, without working out a business case for the projects they have undertaken during their tenure of office.



The Yahapalana Government too did do same thing without looking at the whole issue futuristically.Our predatory political leaders e.g. Mahinda Rajapaksa, MS and RW, have not considered how the East Asian economies, attained rapid economic progress. Those countries became the so-called "Asian Miracles" by adopting the Flying Geese Model (FGM) of development, the late Professor Emeritus of HitotsuBashi University had coined the phrase "Ganko-Keitai", which had been subsequently translated as 'Flying Geese Model,' which has become quite well known throughout the world as a way of describing rapid economic growth in East Asia.

Good governance needs fair legal frameworks that are enforced impartially.It also requires the protection of human rights. Impartial enforcement of laws requires an independent judiciary and impartial incorruptible police force. Good governance to become a reality, both elected representatives and all public-sector employees should act in the public interest always.

Ministers Rajitha Senaratne and Harin Fernando, at a public rally recently, had unconventionally said that they would disregard rules, regulations etc., to serve their party supporters. Both had bragged that they would not respect or abide by policies of good governance. This no doubt is a serious announcement. A lawful government should principally be a responsible government acting in the interest of all the citizens in the broadest sense, while honouring, I repeat all citizens, irrespective of their party, race etc.

The public sector is duty bound to serve the public while adhering to the requirements of government policies, rules, regulations.The President, the Prime Minister and the Cabinet of Ministers should always promote a culture where they honour public interests to strengthen their ethical values and standards. They should refrain from making statements that may lead to conflicts. It is unfortunate we do not have leaders who can stand as examples to give the "tone at the top".It is irregular to act contrary to the broad written and unwritten policies and procedures.

It is virtually impossible to achieve and sustain effective administration, to achieve goals, sustain quality governance, and deliver quality services, if they are not visionaries with sufficient understanding about the vision, mission and the goal.They should also in addition include:

nStrong commitment to integrity, ethical values, and the rule of law; and

nOpenness and comprehensive engagement of all citizens without any discrimination at all

As far as I am aware, Hong Kong's Independent Commissionagainst Corruption (ICAC) is one of the world's best known anti-corruption agencies so far.The Commission won public credibility after capturing and winning a conviction of a corrupt police commander whose escape from jail had led to massive demonstrations demanding reform. After three decades, the ICAC mandate had been widely expanded. The ICAC has jurisdiction to cover private sector too, which had eventually paved the way for better corporate as well as public governance system.