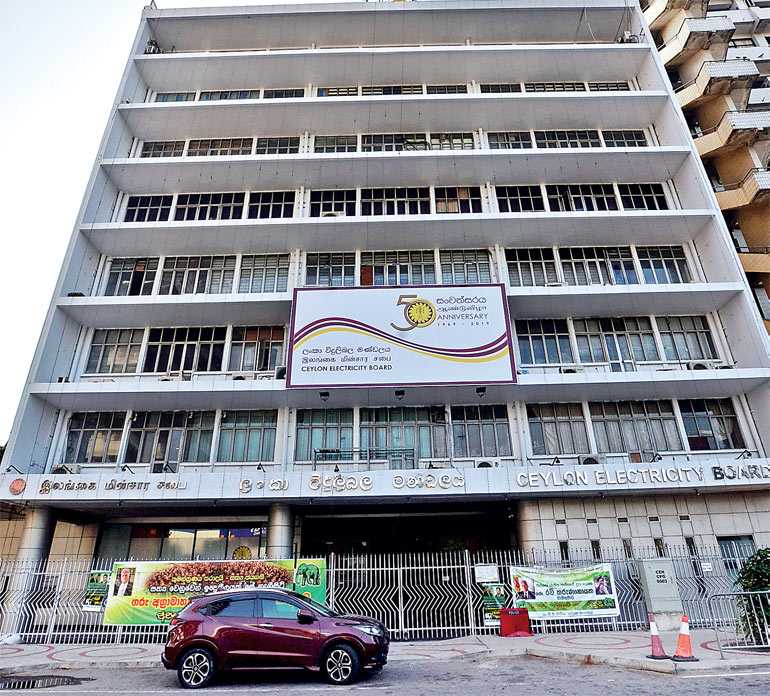 Getting out of the current power shortage could be achieved in an environmentally-friendly manner, without foreign floating power plants but with local solar power and LNG infrastructure developed by a local company owned by CEB – Pic by Shehan Gunasekara
---
The country faced country-wide power-cuts (except Colombo) in March when electricity generated failed to meet the demand, as the current Government failed to establish even a single major power generation plant or even award for construction. Heavy rains normally expected during December-end failed to arrive. CEB engineers being aware of dry months from January to March continued to generate hydro-power in January and February neglecting water availability. Or did they have other motives?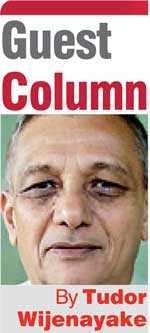 Prime Minister Ranil Wickremesinghe informed the new Power and Energy Minister Ravi Karunanayake appointed in January that he would be completely responsible to ensure proper power supply. The Minister on 5 April in his Memorandum to Cabinet drew attention to his Memorandum on 9 February, requesting permission to remove legal barriers in development of renewable energy, which hamper development of the power sector.

The Minister also wished to amend the Sri Lanka Electricity Act of 2009 to empower the economic and regulatory powers of electricity industry through the Cabinet of Ministers to the Minister P&E. He also wished to reduce powers of the Public Utilities Commission of Sri Lanka (PUCSL), in his opinion obstructing CEB in its duties. The Cabinet failed to grant the Minister's wishes, but power cuts ended on 10 April, with factories and offices closing down for the Sinhala and Hindu New Year.
Acceptance of former power plants

The Cabinet committee headed by the Prime Minister on 9 April accepted the extending of power purchase agreements of Asia Power Sapugaskanda (51MW), ACE Power Matara (20MW) and ACE Power Embilipitiya (100MW) for another two years and re-commissioning of the Northern Power plant (30MWs) as a short-term solution.

Was this the intention of the CEB engineers who wasted water pending dry period? The Minister also requested acceptance to obtain 200MW power from a barge-mounted power plant, but was deferred.
Committees, committees and committees

Another subcommittee headed by Minister Harsha de Silva recommended the purchase of 200MW from a barge-mounted power plant for six months. But a Ministry official had slipped in another barge-mounted power project by applying tippex. The Minister de Silva threatened to resign. It was not clear whether the official was acting on his own or on behalf of political masters.

However, the Cabinet on 30 April approved the Minister's proposal for the procurement of 200MW of power at Rs. 24.98 a unit from a barge stationed in Kerawalapitiya for six months as an emergency measure. But a second Cabinet paper by the Minister proposed the price increase to Rs. 26.20. But the Attorney General pointed out that the power plant expects direct fuel imports and when taxes and duties are added would amount to Rs. 39 a unit.
Re-evaluation by the President

The President appointed another five-member subcommittee headed by himself to re-evaluate Cabinet papers submitted by the P&E Minister on the electricity crisis. The committee declined to approve the purchase of 200MW emergency power outside the tender process, but called a report from the Minister on the feasibility of the 200MW barge power that was approved by Cabinet earlier, that electricity would be bought at the lowest price and for six months. The Committee also wished confirmation of the maximum price of emergency power be Rs. 28 per unit.

The subcommittee also decided that there would be no procurements without tender, as the Attorney General has declared that purchase of emergency power without tender be permitted only to overcome a national calamity, but not to surmount years of lethargy.
Proposal to Cabinet on 28 May

To address the issue, on a request made by the Minister, a ministerial sub-committee presented the following comprehensive proposal based on the CEB's Medium and Long Term Power Generation Proposal, but some power projects included should have been operational years ago:

1. Solar power projects

a. 500MW of projects at Poonaryne and Siyambalanduwa

b. 300MW of rooftop solar systems in 300,000 households

c. 500MW of solar projects (less than 10MW)

d. 5 x 100MW solar projects on profit sharing basis with CEB

2. Wind power projects

650MW of wind power projects in Mannar, Puttalam, Jaffna and Mullaitivu

3. 200MW from 20 biomass projects

4. 100MW from solid waste projects

5. Commence construction of LNG and coal-power projects already accepted and award following contracts before ending 2019.

a. 1,000MW of LNG power plants on Government-to-Government basis with India, Japan and China.

b. Four new coal power plants, two in Norochcholai and two in Trincomalee.

c. Four 25MW gas turbine container mounted plants

d. Four 24MW furnace power plants

e. 125MW load balancing battery system

f. Hydro-power projects totalling 620MW, some already commenced and balance to be awarded during 2019.

g. 200MW from mini-hydro power projects

6. To develop LNG procurement infrastructure prior to 2021.

The sub-committee requested Cabinet acceptance of the above proposals.
Analysis of proposals

Coal power: The Minister pursues four coal power plants, two 300MW plants in Norochcholai (one as a buffer) and two plants in Trincomalee also 300MW, all plants are expected to be high-efficient coal. Any coal power plant construction would take over four years, after necessary approvals. But with experience of Norochcholai over pollution and disposal of bottom-ash, any form of coal plant would be challenged in court and would not be allowed. Coal plants are a dream of CEB engineers and the Minister and will remain same.

LNG-based plants: The Government has been discussing LNG power plants on Government-to-Government basis with a 300MW plant each with India and Japan, both in Kerawalapitiya, and with China for a 400MW plant in Hambantota. But the discussions are held up, more below.

The proposal also calls for development of LNG procurement infrastructure by 2021, a tough target. The urgency as existing Kerawalapitiya 300MW power plant capable of running on LNG, but currently running on diesel at a high cost. In the tender for 300MW LNG plant, Lakdhanavi quoted Rs. 14.98 per unit and Chinese GCL at Rs. 15.97. Contracts were awarded by the President at tendered prices creating an annual loss of Rs. 2.4 billion or Rs. 48 billion over the 20-year contract period, now the tender is held up in court.
Alternate power sources

The country has exhausted major hydropower potential, but solar and wind power are alternatives, with their limitations. When rains fail, hydro production reduces. Solar is available only under good sunshine, from around 8 a.m. to 4 p.m., reducing with cloud cover. Change of wind direction from south-east to north-west and vice-versa results in low wind-power generation.
Electricity through wind power

Electricity through wind power is supposed to be the cheapest; by February 2019 the country had 15 power plants producing 128MW, all privately owned. CEB's only plant producing 3MW had to be dismantled when the land came under the Hambantota Industrial Zone.

The Mannar area has been identified with wind power potential of 375MW. In 2014 CEB proposed a 100MW plant in Mannar Island, also 150MW power plant by private investors through an open competitive bidding. But progress was hindered with numerous scandals and hidden political dealings.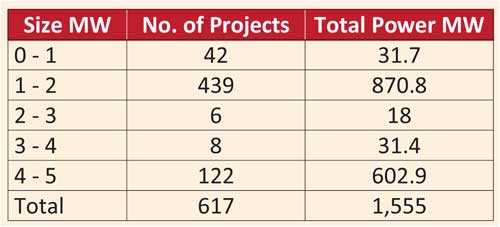 Solar power projects

The proposals to Cabinet include solar power projects of 300MW plant in Pooneryn and 200MW plants in Siyambalanduwa in two stages, also 300MW from roof top solar systems in 300,000 households and 500MW of solar projects (less than 10MW). In addition CEB wishes to develop five 100MW solar projects on profit sharing basis with the private sector.
Legal snags holding solar power

Minister Ravi K presented the Sri Lanka Electricity (Amendment) Bill to Parliament and informed that during the last five years, laws had prevented the construction of renewable energy plants and would continue until the current Bill is passed in Parliament. There are over 600 applications registered with Sri Lanka's Sustainable Energy Authority, after payment of a fee. But due to legal limitations, CEB is unable to approve these solar projects, most of them awaiting acceptance for over three years.

The Sri Lanka Electricity (Amendment) Bill No. 31 of 2013 made provisions for the CEB to purchase power from plants less than 10MW without tenders. But the Attorney General suspended this provision in November 2013 citing legal issues. Although the Government in 2014 brought in an amendment, the Attorney General opined that power could only be purchased from renewable plants through tenders.

The Bill presented by Ravi K also included a provision to empower the Power and Energy Minister to take over the powers of the Public Utilities Commission of Sri Lanka (PUCSL). The bill was discussed, but had to be withdrawn after the Attorney General informed that some sections of the Bill were inconsistent with the Constitution. Neither the Attorney General nor the Cabinet were against solar power, they objected to the Minister's attempt to take over PUCSL.
CEB engineers reverse stand

CEB engineers have expressed support for "independent regulation free from unwanted political or other forms of influence" just days after the Government withdrew a draft bill to amend the Electricity Act to transfer key powers of the regulator PUCSL to the Cabinet.

For years the CEB Engineers Union (CEBEU) has been fighting with PUCSL for non-approval of its Least Cost Long Term Generation Expansion Plan (LTLCPGP) 2018-2037. The reason for the conflict is while CEB wished for coal power plants, the regulator amended the plan to include LNG. The issue was resolved with Cabinet acceptance of LTLCPGP presented by the Minister on 25 June. Also the Minister replaced the Director General of PUCSL and proposed four coal power plants, in line with the CEB proposal.

Over the past two years, on CEBEU's instructions, engineers have boycotted negotiations on LNG power generation projects on Government-to-Government basis power plants with India, Japan and China, thus preventing moving forward.
Long-term power supply

The reconnection of three previously discontinued power plants, which could only supply 200MW, is not a long-term solution. The country requires firm base-power covering at least 60% of total requirement – either coal, LNG or hydro. But hydro potential is already exhausted. Any major coal or LNG power plants would be minimum three years away. Balancing the power requirement meanwhile is an issue and the Minister proposed barge-mounted power, but it was disallowed without a tender process.
Minister calls tenders for additional power

Minister Ravi Karunanayake, prevented from getting power without a tender process, has now appointed a Technical Evaluation Committee (TEC) and a Standing Cabinet Appointed Procurement Committee (SCAPC) to evaluate 'Procurement of 500MW of Total Generating Capacity for 30 Months beginning 2020 – 300MW Capacity Addition at Colombo Port'.

The existing power supply even with recent additions is insufficient to meet increasing power demand, until proposed coal and/or LNG power plants come into stream, possibly in four years' time. The Minister also proposed that current restrictions on solar power be lifted.
Restrictions on solar power

The Hambantota Solar Power Station (Buruthakanda Solar Park) is the first commercial-scale solar power station in the country producing 737KW in the first stage and 500KW in the second stage. The plant completed in 2012 with Japanese funding is owned and operated by the Sri Lanka Sustainable Energy Authority.

The Sri Lanka Electricity (Amendment) Bill No. 31 of 2013 allowed the CEB to purchase power from small power plants generating up to 10MW without tenders. However, since the Attorney General's Department raised a legal issue, the provision was suspended this November 2013.
Surya Bala Sangramaya

Surya Bala Sangramaya or the battle for solar energy was introduced in 2016 and implemented through Sri Lanka Sustainable Authority. Under the project, the power produced would be purchased by CEB under three systems:

1. Net metering system: The customer generates electricity using solar panels and is connected to the grid. The consumer pays only for the electricity consumed over production. Produced excess electricity could be used within 10 years, the system was introduced in 2010.

2. Net accounting: When electricity generated with solar panels is greater than consumed, the customer will be paid Rs. 22 per unit during the first seven years and Rs. 15.50 per unit thereafter. If the consumption is greater than the generated, the consumer has to pay at the existing electricity tariff.

3. Net plus: CEB purchases the total electricity generated at Rs. 22 per unit for the first seven years and Rs. 15.50 for the next 13 years, averaging about Rs. 18.90 per unit. The customer pays for the electricity consumed according to existing tariff, meaning domestic customers consuming over 180 units a month are forced to pay Rs. 45 a unit.

The Ministry of P&RW initially targeted solar panels on one million rooftops in 10 years adding 200 MW of power to the National Grid by 2020 and 1000 MW by 2025. Currently 20,000 solar systems are supplying 215MW to the National Grid.
Ministry attempts to slow down solar

A few months ago the CEB issued a circular modifying the existing power purchase system without informing the Cabinet or the President. According to proposals, 'Net metering system' will be cancelled, 'Net accounting system' will also be cancelled and 'Net plus' tariffs are to be drastically reduced, rendering the scheme commercially nonviable. In addition CEB will not accept applications for solar power projects over 50KW in size.

There are over 600 applications registered with Sri Lanka's Sustainable Energy Authority for ground-mounted solar PV system deployment and have paid application fees in excess of Rs. 100 million pending acceptance, thereby effectively stopping further progress. But due to limitations in provisions, CEB is unable to approve these solar projects, most of them waiting for over three years.

The solar producers' associations protested: "These steps will lead to complete destruction of the solar industry in Sri Lanka, leading to over 10,000 people losing their jobs. Reduction in contribution of solar power to the National Grid will result in greater purchase of emergency power costing over Rs. 30/kWh, compared to Rs. 18/kWh for solar power over a 20-year contract period."

In addition, for two years CEB has blocked giving PPAs to mini-hydro and biomass power producers, demanding them be tendered, irrespective of the established law of feed-in tariffs. The refusal was the Attorney General's interpretation of the law that tenders need to be called. Although solar projects and mini-hydro projects under 10MW were allowed earlier, the sudden decision prevented progress. The need to amend the existing conflicting legislation was highlighted by the Minister of P&E in his Parliament speech.

The CEB is blocking wind power projects in Mannar and others for years, claiming only it should develop them. But the private sector can develop projects at much lower costs and faster than the CEB, and CEB is restrained due to funds shortage. Currently 70% of power generation is through coal and diesel. If Sri Lanka is to reach 50% energy needs through renewable energy sources by 2030, the generation of solar and wind power needs to be encouraged.
Technical drawbacks in solar power

The biggest drawback in solar power is electricity production mainly during daylight hours or from around 8 a.m. to 4 p.m. But the peak demand is from 6:30 p.m. to 9:30 p.m., when solar is non-active. In addition, cloudy weather reduces solar-power production. But the loss is part compensated as gloomy weather reduces consumption of fans and air conditioning.

According to the Solar Power Association, the difference between daytime and night-time peak has already reduced to 400MW. The solar power injection at daytime acts as a negative load of approximately 200MW including the ground-mounted systems, making the actual difference less than 200MW. It is projected that the daytime peak will exceed the night peak within next four years, allowing more and more solar energy absorption to the National Grid continuously.

Now, the technology has advanced and batteries capable of storing solar power for a four-hour period are available at reasonable prices, enabling solar energy to become a dispatchable energy source.
Averting the power crisis

To avert the impending power crisis until major power plants come on line, the Minister wishes to obtain 300MW of emergency power and has appointed a TEC and a SCAPC to call tenders to obtain '300MW Capacity Addition at Colombo Port'. The wording of the tender is inclined towards the Turkish Company which already runs a floating power plant in Colombo Port.

But a cheaper and environmentally-friendly option would be to purchase solar power from 617 prospective producers with 1,555MW capacity already registered with Sri Lanka's Sustainable Energy Authority and have paid over Rs. 100 million. Currently the tariff approved by the Cabinet Approved Committee for solar power below 5MW is Rs. 23.10 per kWHr, but the Minister wishes to reduce the payment to Rs. 16 a unit, claiming solar panel costs have come down in the world market.

A reasonable way out would be to request the solar producers to include four-hour batteries in their plants to enable meeting the evening peak demand and negotiate for a solution. The CEB cannot be expected to introduce batteries in a hurry given its procurement procedures.

Also, as pointed out by the Minister, conflicting legal procedures in various electricity bills need to be amended urgently, to allow solar, mini-hydro and wind power producers under 10MW capacity to move forward.
Infrastructure for LNG

The subcommittee proposals for improving power production has identified developing LNG procurement infrastructure prior to 2021. Currently, the country lacks LNG technology; also, moving into LNG would require facilities for unloading, storage and distribution of imported LNG in a dedicated harbour, also to accommodate Mannar gas when production commences, most likely near Kerawalapitiya.

Even the concept of a LNG harbour has not been evolved. The acceptance of the concept by politicians and Cabinet, harbour design, environmental approval, funding, award of contracts and finally construction would take a minimum of five years, making the 2021 target impossible.

A possibility would be to award the contract to Lakdhanavi, which could complete the project with other contractors. Lakdhanavi, an organisation owned by CEB, has built and runs the 300MW power plant in Kerawalapitiya capable of running on LNG. The company has constructed three 100MW power plants in Bangladesh and is currently constructing its own 114MW plant.

The parent company, Lanka Transformers Ltd., producing and exporting transformers, is also engaged in electrification projects in Uganda, Kenya and Tanzania. The company started with Rs. 5 million investment from CEB and the contribution increased to Rs. 97 million over the years. The company has made profits every year and has paid CEB over Rs. 13 billion as dividends. The companies have proved themselves capable of handling infrastructure for LNG imports and timely completion. Even if it makes a profit, the country will gain with learned technology and the profits will contribute towards CEB's losses.

Getting out of the current power shortage could be achieved in an environmentally-friendly manner, without foreign floating power plants as promoted by the Minister P&E, with local solar power and over long-term with LNG infrastructure developed by a local company owned by CEB.