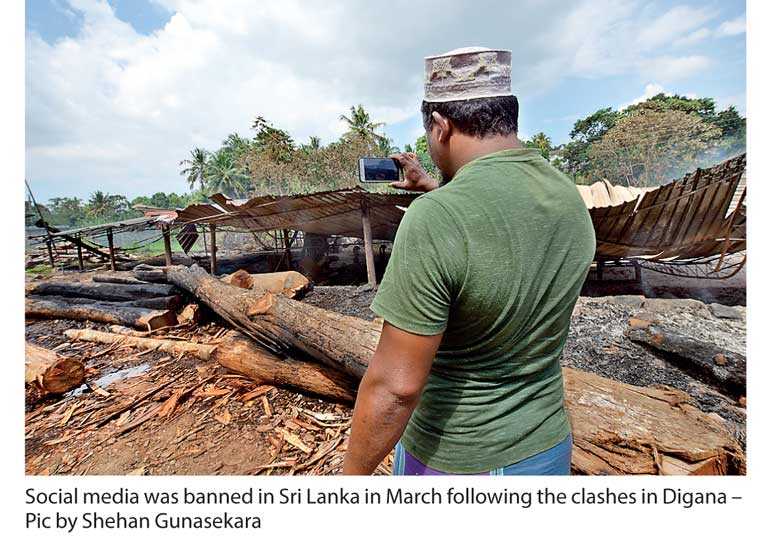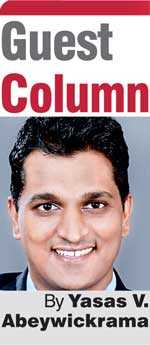 In March 2018, Sri Lanka experienced ethnic tensions and the Government banned social media platforms such as Facebook, Viber and WhatsApp, among many other steps, to bring the situation under control. This created interested among many to discuss about the role of social media in the context of hate speech and fuelling ethnic tensions.

Sri Lankans are notorious to forget things quickly, so everyone seems to have forgotten what happened. However the responsible citizens should continue to engage in discussions and contribute to ensuring that such a situation does not happen again.

When I say 'such a situation', I mean never again we should see ethnic violence in this country and never again should we see an internet or social media ban in this country.

With my interest in the topic, I have listed some of the ideas I like to put forward in this context. However, these are my own ideas and opinions and do not form the opinion of any organization that I am attached to.

The free access to internet should be respected as a key principle. It is a fundamental right in today's context.

Freedom on social media should also be upheld, however, when crossing the lines that are acceptable within humanity, we need to have measures to tackle those who do such things.

While accepting that social media was banned in March 2018 for national security reasons, it must be stressed that never again in the future of Sri Lanka, such total bans should be implemented without proper assessment and consultation. The process that was followed in banning social media and controlling internet is not known and in a democratic country, we need to review what processes should be followed in such situations.

Social media may have helped tensions grow and riots start, however, it has to be noted that there was significant delays on proper actions being taken when the incidents in Ampara happened as well as even after the vehicle accident in Kandy. After all other systems failed to respond, blaming it all on social media is incorrect.

While such internet and social media total bans are unacceptable in a democratic society, even strict laws like in China or new laws in Germany are also not healthy for democracy. People today expect freedom and access, and if they are blocked in whatever the form, they will respond in other ways.

It has to be noted that bans are ineffective as people will use VPNs and other technology workarounds.

Social media just like other modes of communication are used for various malpractices such as pornography, fraud, black mailing, fake news spread, etc. But bad actors aren't the majority, there are only a few and they are far between. The laws should be brought into handle these, but in no way should social media or internet be restricted.

However let's not forget that what we see online is a reflection of the actual society. Even without the involvement of social media, bad things happen in the society. So blaming it all on social media isn't accurate. However law reforms in a need.

It is important to work with social media companies (platforms) to ensure some of the issues arising on platforms such as fake news, fake accounts, pornography, and use for fraudulent activities are handled effectively by the platform.

To tackle those who cross the lines by using social media for fake news, fake accounts, pornography, and use for fraudulent activities, law reforms can be looked into. However this is a very different approach than looking at banning or restricting.

Just like there are laws to handle offline issues, online world also need certain laws in place, and Sri Lanka is quite primitive when it comes to cyber laws, internet related laws, data protection laws, privacy laws, etc. and it is not clear which Government organisation actually provides thought leadership in these matters today but they are quite crucial in the world we live in today.

It is also noteworthy that there have been only a few cases of official reports from Sri Lankan authorities to social media platforms on wrong doers, therefore effective readiness systems needs to be developed in Sri Lanka. These are more effective than bans, which are detrimental to the democracy.

Social media companies also needs to be more culturally sensitive and responsive. When certain hate posts spread either on racial, gender or any other matter, it is important that there is some local and contextual sensitivity is applied, and quickly responded to the situation.

Social media has given voice to the people. It has created avenues for the people for their life, business, relationships, entertainment and many more. However, just like the society on the ground, it has issues and those need to be tackled foresightedly.
(The writer is a longstanding industry activist and an author/writer. He has taken a keen interest on social media and its governance in recent times.)