Once again the island nation is all worked up over the latest tourism tag-line i.e. So Sri Lanka. Two key points to note here: Our tourism strategy is far more important and need greater focus than the tag-line, which is a by-product of strategy. Even so, consistency in the tag-line is key and should not change based on the political flavours of the season!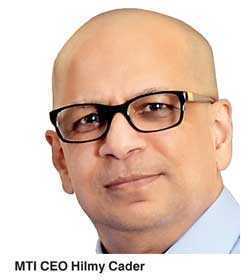 The purpose of a tag-line is to communicate the value proposition (why select us?) of the offering – in an encapsulated form. Its effectiveness depends on the creativity, intensity and consistency of the campaign, not just the tag line. Think New Zealand 100% Pure, Malaysia Truly Asia, Incredible India, Maldives Sunny Side of Life, etc.

Consistency (of the campaign and of course the tag-line) is key, more so for countries with extremely small, insignificant campaign funding. This is where Sri Lanka falters. Just in the last decade alone we were touted to be The Wonder of Asia, A Land Like No Other, A Small Miracle, Small Island – Big Trip and now So Sri Lanka – all this with extremely small/insignificant campaign funding.

However, what is more important than the tag-line is our strategy – that should address fundamental questions such as:
Which global traveller do we wish to and are we capable to attract and satisfy?
Why would they select us vs. competition?
How do we continuously fine-tune our value proposition to remain relevant to our target market and do so competitively?
How do we build and continuously improve our capacity and capabilities – to meet the dynamics of the global tourism market we serve?
So, forget the tag-line (for the moment), look at the bigger picture first – do you see it?