Delimitation of electoral boundaries in Sri Lanka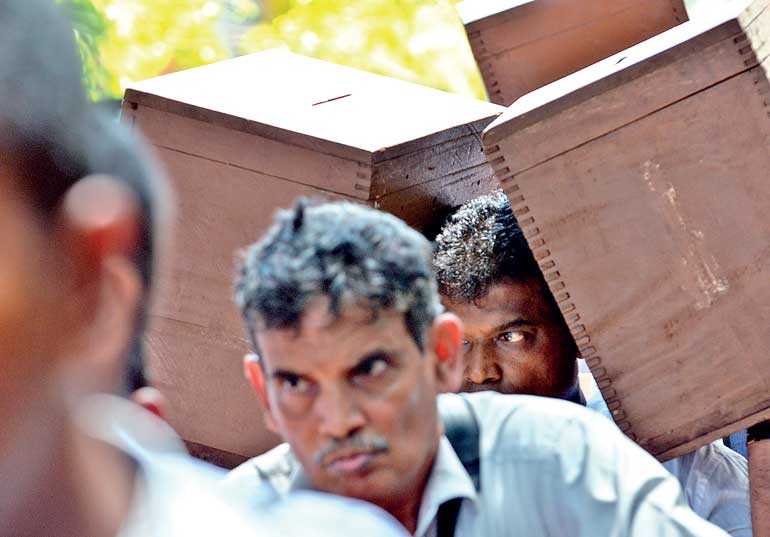 Elections are not about safeguarding the powers and privileges of any political party or its members, but about serving the people's needs – Pic by Shehan Gunasekara
This article is the third in a series of articles on delimitation. Following on the second article, 'Implementing key principles in the delimitation of electoral boundaries in Sri Lanka' (Sunday Island and Sunday Times of 9 December 2018 and Financial Times of 18 April 2019), this too will focus on delimitation of electoral boundaries. It will discuss what needs to be considered when determining the size of electorates for meaningful representation of, and service to, the people
The role of the elected representatives of the people

In an ideal world, elected representatives are expected to address the needs of the people and related existing shortcomings in the area of the country that they represent. In fact, once their representatives are elected, the people in that area should hold them accountable for discharging such responsibilities. Elections are not about safeguarding the powers and privileges of any political party or its members, but about serving the people's needs.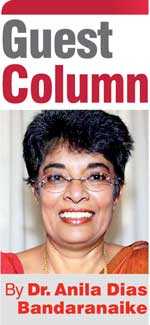 People should be able to bring the problems in their own community area to the notice of their elected representatives for necessary action, such as, if their police or courts are tainted with corruption; if their health and welfare services need improvement; if their school facilities and teachers are of poor quality; if their access to employment and economic activities is low; if their roads, electricity and water supply, sewage and garbage disposal are inadequate; or if their protection against floods, erosion, landslides or other natural calamities is weak. Equivalently, the elected representatives' primary responsibility is to discharge these duties to their people.


Current status of elected representatives in Sri Lanka

There are three levels of elected representation in Sri Lanka, namely, in Parliament, in Provincial Councils and in Local Government Authorities (Municipal and Urban Councils and Pradeshiya Sabhas).

In the most recent Local Government Elections held in 2018, members were elected under a mixed system. In this system, 60% of the total members were elected under a first-past-the-post (FPP) system. The other 40% were elected under a Proportional Representation (PR) system. Those members elected under the FPP system represent smaller, specific geographical areas within the Local Authority, based on the votes they received from that area, and are directly responsible to the people in that area.

The number of PR members for each party was based on the total votes earned by that party for the entire Local Authority. They were chosen, not by the people, but by the political party they represented, from a list of names submitted by that party. Those members elected under the PR system represent the entire Local Authority. Hence, there is no incentive for the PR category of representatives to take responsibility for issues that need to be addressed at their local community level within the Local Authority, as described in the previous section.

Sri Lanka is divided into 25 Administrative Districts. Currently, elected representatives, for both Parliamentary and Provincial Council elections, have been selected under the PR system at Administrative District level. Hence, their domain of responsibility is an entire Administrative District! These geographical areas are far too large for any meaningful intervention by an elected representative.

In the Colombo District, a population of 2,419,000 and a land area of 699 km2 are currently represented by 19 Members of Parliament (MP). Since each MP represents the entire district, they are rarely held accountable for problems in local community areas and are disinclined to address such matters.

For example, if you are from Ratmalana, and your own neighbourhood school has no Science or English teacher, or if there is a shortage of nurses in your local hospital, or if the electricity supply is often breaking down due to a grid failure in your area, you have no recourse to an elected representative who is responsible for, and accountable to, your immediate neighbourhood. However, under a FPP system, you may have a Ratmalana electorate, and you could reach out to the elected representative for Ratmalana to address your issue. Furthermore, because he depends on your electorate's support for re-election, he would be incentivised to address it.

Ever since the first Parliamentary elections held under the PR system at District level in 1989, Sri Lanka has seen the ineffective impact of elected representation for populations and land areas that are far too large at Administrative District level. It is clear from this experience that, to be effective in discharging their duties to the people they represent, elected representatives should be held responsible for a manageable population number and land size. Hence, there is a need for at least a part-FPP system, where each electorate is of manageable size, in terms of population and land area.

Meanwhile, the reactions of political parties to the outcome of the mixed electoral system under which Local Government Elections were held in 2018 indicate that their main concern has been the perceived advantages or disadvantages to their political power, rather than the advantages to the people they are supposed to represent. In fact, following the outcome of the Local Government Elections, there appears to be a move by political parties to reverse the decision for a mixed system for Provincial Council elections that had been approved by Parliament in late 2017.


Future outlook

The people of Sri Lanka can do no better than to consider the famous quote attributed to Abraham Lincoln, "Government of the people, by the people, for the people, shall not perish from the Earth." If we are to elect governments that are not to perish, we (and ALL our political parties) must adhere to the principle that governments are elected for the people's needs and not to perpetuate their own privileges and power. In fact, they should not be entitled to ANY privileges, but rather, recognise that they are the servants "of the people" and elected "by the people, for the people".

This can only be done if their task is manageable and they can be held accountable for the same. Hence, electorates that the politicians represent need to be smaller, realistically manageable land units for which they can be held responsible, rather than the current situation where electorates are entire Administrative Districts.
(Since November 2015, the author, Ph.D., has been a member of the three-member Delimitation Commission, one of nine Independent Commissions appointed by the President under the 19th Amendment to the Constitution. She was also a member of the Delimitation Committee for Provincial Council Elections appointed by the President in October 2017, which completed its task in February 2018, within its mandate of four months. She retired as Assistant Governor from the Central Bank of Sri Lanka in 2007)