"Leadership is practiced not so much in words as in attitude and in actions" – Harold S. Ganeen

There are managers and managers, as the cliché goes; let me identify five main types of managers:

1. Managers who love [usually newly found] and revel in their position like a kid with a new found toy, sprucing up his/her office table, furniture and official quarters if available and even going to great lengths re choice of new official car [the bigger the better!] etc. Their ego is so overwhelming that they 'unwittingly' forget what they need to 'manage' and un-tap – resources and assets, both material and human!

By the time they realise their folly, time and tide and indeed Boardroom concerns which wait for no man [or woman] takes its toll and our worthy is shown the door – the ornate door!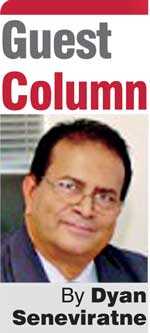 "Leadership is action, not position" – Donald H. McGannon

2. Managers who are all full of theory and bore all by pontificating to all and sundry on a daily basis! It's good to have a vision 'from a global stand-point' etc., but one needs to have ones feet firmly set on terra-firma! They find it challenging even to make the simplest of decisions without referring to their copious 'notes on management' and library of books on leadership! In short they know so much but do so little, being hamstrung with theories and concepts of irrelevance for the here and now!

Soon such 'know-all types' lose their credibility and are left pondering what happened as 'all theory and quixotic talk' do not bring in the FDI in a national context or new investors to a corporate entity due to sluggish overall performance that hardly inspires! End of the day whilst MBAs and a host of such impressive qualifications are useful, they should not be the end all and be all of desired effective management needing to trigger tangible results in all areas germane to the business, period!


"A superior man is modest in his speech, but exceeds in his actions" – Confucius

3. Managers who have an obsession of chopping, lopping and pruning – not bushes but assets and ideas! Such managers who possess zero-creativity, doggedly and bull-headedly opine that displaying profits in balance sheet is their main function. And their path to corporate nirvana is by withholding budgetary allocations, chopping legitimately earned over-time; switching off air conditioners and forcing staff to use fans for instance, whilst our hero has no qualms about using A/C in his office – talking about double standards which only create a gulf of mistrust between such short-sighted managers and their once loyal staff – now mostly endeavouring to move out from such stifling, unhappy working environments.

Being cost conscious is certainly a desired trait. However not chopping yourself towards extinction of the business along with such myopic managers who are blissfully unaware that a better option to enhance profitability is to boost productivity and creatively add value at all levels; explore newer markets nationally and globally. A Mr. Scrooge type manager who considers miserliness as a virtue is as dead as the dodo. The pity is that many miser-managers abound out there! They must be shoved out, pronto!

"No one knows the cost of a defective product – don't tell me you do. You know the cost of replacing it, but not the cost of a dissatisfied customer" – W. Edwards Deming

4. The thug manager who believes that to be effective one has to instil fear. Such oafs do appear to suffer from some sort of mental deformity. Yet incredibly there are quite a few managers who boastfully claim that the only way to get results is by cracking the whip! That explains why some even incredulously glorify the most hated and reviled politician of the 20th century – Hitler!

These are the managers who insist that their security personnel salute them like in the Army! They take a sadistic delight in screaming at lower grade staff in public to make them quaver; they demand that all below him in status must address him reverently as 'Sir'! He revels in petulantly roaring off into bouts of anger – in public – the bigger the frightened audience of staff and stooges, the better! Some of these thug managers do obtain a rise in profitability but only momentarily as such seriously flawed methods are unsustainable in the long run. Soon the cracks appear and the once productive staff take wing for greener pastures!


"Bullying behaviour has no place in a work setting"

5. The empathising, communicative proactive manager who treasures the resources and more available and constantly sees the bigger picture, passionately works with his many teams; his enthusiasm is infectious and soon everyone has a spring in their step. Whilst he has an eye for detail he does not get bogged down in trivia but instead sees every new challenge as an opportunity.

Effective communication; sustained coaching, mentoring, delegating, etc., is very much part of their DNA! No wonder then such managers blossom out to be authentic leaders and deftly carry his closely-knit family of staff towards hitherto lofty heights; when success shines as it will, as sure as the dawn, such bubbly results-oriented managers shy away from the limelight, pushing their teams to bask in glory instead.

However when tough times inevitably surface these managers take on the responsibility themselves; inspiring all around them; marvelling at their selflessness, a gem of a quality in 'results-oriented manager'!


"Heroes inspire us to be better than we are" – Anon.

[The writer is former CEO of IPM and has 38 years of planting experience, being manager of some of the island's largest commercial plantations. He has proved to be a hands-on results-oriented manager, securing the highest yield per ha recorded in all such properties whilst sustaining top selling prices. His mantra is look after your 'People, Soil & Tea Bush' – positive results are then sure to come along!]