"The right quality and uniformity are foundations of Commerce, Prosperity and Peace" –Edward Deming
The importance of quality in the contemporary competitive business environment cannot be over-emphasised. Total Quality Management (TQM)is a company-wide, all pervasive management philosophy, which organisations globally, in many business sectors have embraced, in the attempt to enhance their competitive abilities and provide strategic advantages in the market.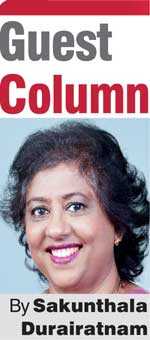 TQM, rooted in the core principles of employee focus, customer focus and continuous improvement, creates a quality culture where all employees work towards meeting and exceeding customer expectations.
Deming Prize
The Deming Prize, is the ultimate recognition of TQM practitioners in the world. The award scheme was established in 1951, in commemoration of the late Dr. William Edwards Deming, whose efforts after World War II, contributed greatly to Japan's product quality being recognised as the world's best.

In appreciation of Dr. Deming's unique contribution, the Japanese Union of Scientists and Engineers (JUSE) established the Deming Prize. This prestigious global quality award, recognizes effective quality management program development and implementation by an organisation, regardless of the types of business,public or private, large or small, Japanese or overseas, or part of or entire organisation.

The unique characteristic of the Deming Prize is that it does not require applicants to conform to any specific model prescribed by the Deming Prize Committee. Instead, the applicants are expected to understand their own current situation, establish conducive themes and objectives and improve and transform themselves organisation-wide. The award focuses beyond implementation and results and also looks to the continued future effectiveness.

The award criteria considerwhether the organisation has clear management policies and has established proactive customer driven objectives and strategies based on social responsibility of the organisation. The examination process will probe whether TQM principles are being suitably utilized and implemented for the realization of business objectives and strategies and whether organisational ability for future growth has been aptly secured.

The Deming Prize, promoting TQM in both theoretical and practical platforms, makes its awards in four categories. The first two categories recognise individuals or groupswho have made outstanding contributions to the study of TQM or those who have made outstanding contributions in the dissemination of TQM.

The third category, the Deming Prize, is for organisations that have implemented TQM suitable for their management philosophy, scope, type, scale of business and management environment.

The culmination of this award scheme is the Deming Grand Prize, which is for organizations that had already received the Deming Prize or the Deming Grand Prize, for maintaining and further enhancing the level of TQM for more than three years after winning the Deming Prize.

With the objective of raising quality standards of Sri Lankan organisations to global levels, the Sri Lanka Association for the Advancement of Quality and Productivity (SLAAQP), in conjunction with Asian Productivity Organisation has taken the initiative to conduct an intensive four-day training program, an introduction to the Deming Award to be held in Colombo from 26to 29November. This program is scheduled to be conducted by Japanese TQM expert, Prof. Dr.KatutoshiAyano, Emeritus Professor, Tokai University, Japan.

Sri Lanka Association for the Advancement of Quality and Productivity (SLAAQP) was founded in 1996 and was the successor to the Quality Circle Association of Sri Lanka, which had been established in 1989. Since then the association has immensely contributed to the quality and productivity of Sri Lanka. SLAAQP is a non-profit making organisation comprising professionals, who contribute their time and knowledge to uplift the quality and productivity in the country.

The key event in the calendar of activities of SLAAQPis the National Convention on Quality and Productivity. This annual event is the only national platform provided for floor level employees of organisations to showcase their achievements in quality related problem-solving projects at their workplaces. SLAAQP is a member of a 13 Asian-country forum hosting the International Convention on Quality Control Circles.

[The writer is Vice President, Sri Lanka Association for the Advancement of Quality and Productivity, Core Faculty, Postgraduate Institute of Management (PIM), University of Sri Jayewardenepura.]