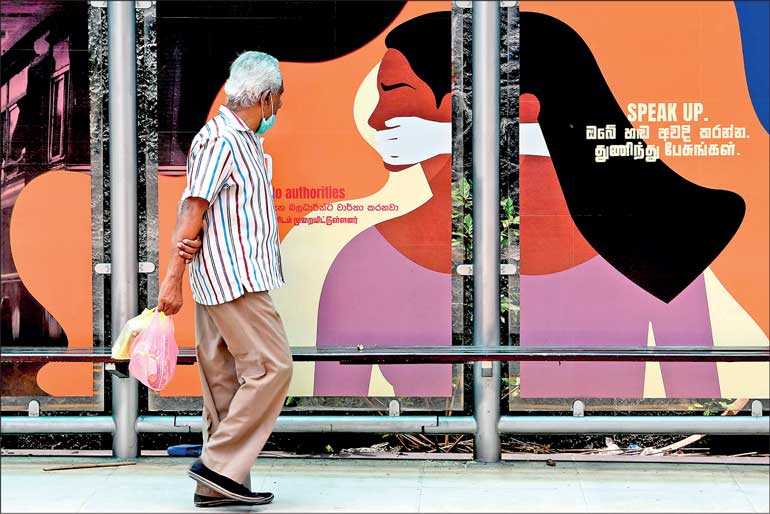 Our local government institutions keep inventing new ways of extracting money from those who fall under their power. There is no clarity, no clear guidelines; they are erratic, mostly aimed at extracting money, and offer no explanation for the changing policies – Pic by Shehan Gunasekara
---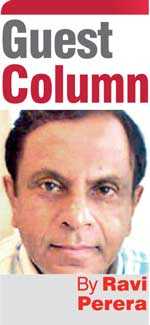 Compared to our competitors in Asia, that we have clearly struggled right through the years to attract sufficient investments, both foreign and local. Although, we like to talk about encouraging businesses big and small, at a ground level, in actual fact, there is only indifference, the entrepreneur facing only barriers and endless charges.
Without a doubt, a good amount of the blame for this self-defeating system should go to its creators, our bureaucracy; slow, rigid, a mind-set at variance with the broader task of nation building.

Today, it is near impossible for a businessman to know for certain the full extent of approvals and taxes he would be liable to meet. It could be the central government, provincial government or even the municipality, he has to deal with all of them, and never be sure whether he is in compliance.

In frustration he resorts to bribery, hoping to send the problem away, at least for the time being. Otherwise, many hours will be wasted at a government department or at a municipal office; going from desk to desk; valuable hours they could devote to building their business.

COVID-19 destabilised the world, threatened social cohesion, hit all businesses hard – many were forced to close shop. Scrambling to control the damage, the Government attempted to prop up the struggling economy with various incentives and encouragements.

But, down the system, at the hands of Government departments and municipal councils, the businessman only finds a bureaucracy at cross purpose with government policy. The following is a good example of the way this happens.

I have this friend who upon retirement decided to renovate his old house and at the same time convert part of the property to a retail shop, which he would run. The money for this project came from his provident fund, collected through a lifetime of devoted service at a large commercial establishment.

This shop area was earlier a semi-detached one room apartment which was rented out and carries a separate assessment number. The rent from this apartment was meagre. My friend hoped that the retail shop venture will bring him a better income while also keeping him occupied in his retirement. He needed a regular income for his monthly expenses including medicines (he and his wife, who also helps at the shop)

My friend confided that his daily turnover at the shop, on a good day was about Rs. 5,000, the margin of profit being about 10-15% of this, is less than Rs. 1,000 a day. His house comes under the Kotte Municipal Council.

As a person who likes to comply with regulations he registered this property (the shop) as a commercial property. For the authorities this is a red flag; the municipal rates, electricity and water charges for this property went up immediately, something like threefold.

That his business is so insignificant is irrelevant, regardless of the nature or the scale of the business, the rates and utility charges go up in this manner. For this increased payment, there is absolutely no extra service. Even to have the garbage collected. The rate payer has to bribe the garbage truck gang.

In the Kotte/Nawala area, unannounced power cuts are very regular, lights and fans can go off at any time. In the unbearable humidity of the monsoon months, it is agonising to be indoors, the customers keep away, the businessmen idle. Adding to the misery, these sudden power cuts and surges damage newly acquired electrical appliances, including shop refrigerators.

Our local government institutions keep inventing new ways of extracting money from those who fall under their power. There is no clarity, no clear guidelines; they are erratic, mostly aimed at extracting money, and offer no explanation for the changing policies.

There is a surreal quality to the exercise of their powers by the local government bodies. Regardless of circumstances, all applicants are treated with an unbelievable degree of disrespect and suspicion. Any applicant for a permit or approval crosses an invisible line. In his before life he may be a rate/tax payer with an impeccable record of a good citizen. However, from the moment he becomes an applicant for a permit at the municipality, he crosses that invisible line, now to be treated with barely concealed suspicion, if not contempt.

When building or renovating a house, there are many charges by the municipality, including what is called a 'building inspection charge' of Rs. 4,000, which comes with an informal request for a vehicle from the applicant for the building inspector to visit the site. There is no embarrassment in making such a request, the citizen should be honoured that he is given an opportunity to provide a car to an official as empowered. If no transport is provided, there may not be an inspection visit, so no permit to build!

The inspector who visited my friend's premises was young and had been professional about his work. Having done a very brief inspection of the old house which was to be overhauled, he agreed everything was in order and would send the papers up for approval.

However, a few days later my friend had received a telephone call from the municipality, this time another person telling him that the TO (technical officer) wished to examine the building again and can he send a car for him? The voice was half intimidating and half suggestive. My friend was annoyed and questioned strongly why so many technical officers wanted to examine a building which was to be demolished. Nothing happened after this citizen's rebuff, until he received the approval for the renovation two weeks later. There was no second visit.

The municipality keeps inventing new charges. All applicants must now pay an additional Rs. 5,100 for something called a 'compost bin'. My friend paid this in January and was promised delivery "soon". Now it is six months, and he yet does not know the shape, size or the colour of this so called compost bin! In any event, he was never asked for his preferences about the colour or size of the compost bin which was to be prominently erected in his compound.

Another neighbour had in fact received this so called 'compost bin'. Examining the neighbour's compost bin my friend was horrified. Apparently a large concrete cylinder had been inserted in the plastic bin, making it extremely heavy and impossible to move without the help of several hands. To move the compost bin even a few feet, he will have to employ labour, yet another expense. We are an aging society; many do not have outside help. Another impractical problem has been forced on the citizen by a bungling administration.

My friend's tiny 'business' has no escape from the endless demands of the Municipality/provincial government. In addition to much enhanced rates and utility bills, he has to pay an annual business tax of Rs. 5,000 to the Kotte Municipality. Again, there is no new service or advantage, only a one-way street of endless payments.

As a rule, all these organisations are over staffed, underperforming and are at variance with general policy.

We often talk of ease of doing business. This is mainly in reference to prominent institutions like the Board of Investments or the Registrar of Companies. Even if these organisations are fast-tracked, at the next level, the reality of a failed system hits hard. We cannot expect a system to deliver, if the system has no idea what they are expected to deliver.

Entrenched in these secondary institutions we see a culture operating independently of national needs, the main purpose being self-justification – "we are needed and we are important", an attitude, being proved spurious every day, every minute. Information technology, if properly used, minimises the need for unnecessary human barriers and road blocks. The threat posed by COVID-19, has also forced us downsize and minimise, to look for other and more effective ways of transacting with institutions. Yesterday's thinking is not going to be tomorrow's method.

Although I didn't have the heart to tell him, my friend's business venture is unlikely to prosper. There are too many regulations to overcome and too many payments to make for him to think of profit. It could end up as a wasted effort and a loss of money, something he cannot really afford.

This sadly is almost a national theme.