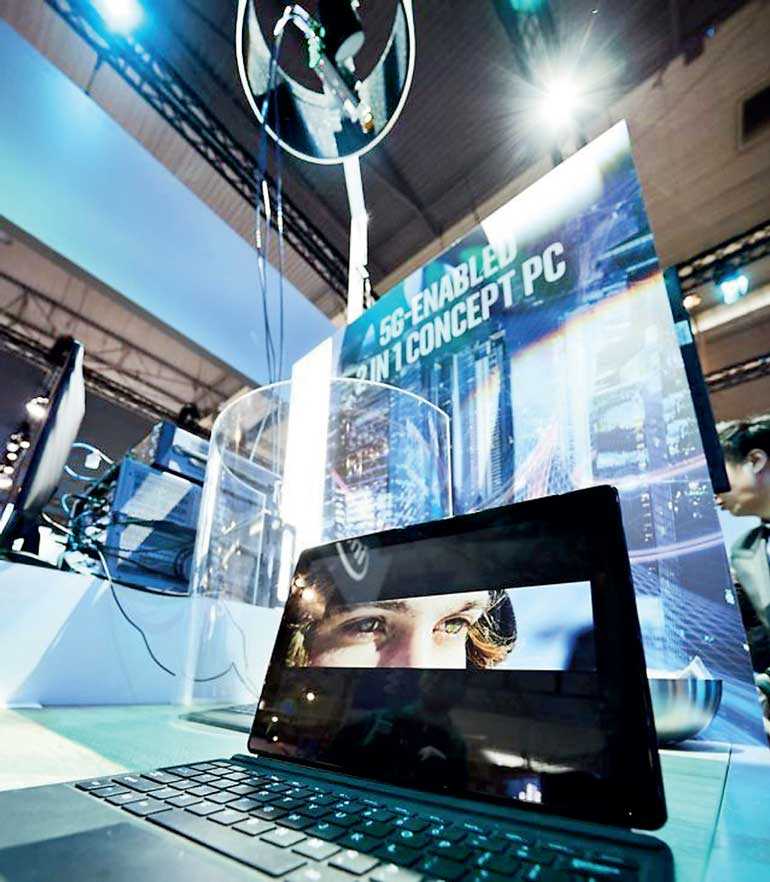 Sri Lanka is in a period of extreme challenge and the reasons are manifold – However, I really do not see whether we understand the way out!

'Sri Lanka: A country trapped in debt' and 'Repayment of debt – the biggest nightmare for Sri Lanka' appearing in news just do not bring comfort to the minds of the citizen. Young ones are growing with the outside in their mind. Globally the situation of emerging nine billion people on planet with all their due requirements in an already aspirational community has to be factored in.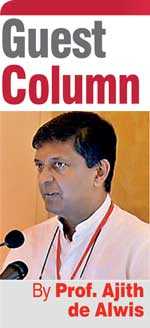 These figures have meant a planning requirement of 30% more water, 50% more energy and 50% more food from a baseline of 2012 with the caveat of having to achieve all these within a climate system which can maintain its average rise in temperature preferably by an average of one degree Celsius is an enormous challenge.

The unbridled growth experienced in the 1960s by some countries is no longer an option though still some try to emulate such. Today's growth if followed in that manner comes at a high cost, thus indicating means of achieving growth have to be in a different way.


Climate departure

A recent more quantitative analysis has resulted in the concept of climate departure and a new normal has been prophesied to come into many parts of the world starting quite early too. The year of climate departure without any mitigation taking place for Colombo had been simulated to happen in 2048.

Climate departure simply is in the new period ahead when the lowest temperature is going to be higher than the highest temperature of the previous period. Just think of it as the temperatures of Nuwara Eliya being replaced with Colombo values – interesting.

Well we see Australia claiming that it has faced the warmest summer on record and one can see the implications of these record-breaking events coming close together. If one assumes that 2048 is further away with possibilities for many changes, the recent observations of extreme events in Sri Lanka indicates that one cannot ignore these calls for action any longer and postponing decision making is certainly not an option.


Economic consequences

The economic consequences of even a single episode are significant with the ability to impact on the economic performance of an entire quarter. This is also an indication that the economy is not resilient enough in handling such scenarios. Multiple events thus can seriously cripple the economy.



If one considers two basic economic models followed by most countries, the statement of former VP of ESSO Norway, Oysten Dahle, is important to keep in mind – Socialism failed because the prices did not tell the economic truth while capitalism is likely to fail due to prices not indicating the ecological truth. This captures the current economic performance disposition towards sustainable development with triple bottom line approach.

However, our economic planning still appears to be on without understanding the ecological truth. Being ready for disasters is not just by having access to insurance, there is so much one can or has to do by way of action after understanding the risks. This line of thinking appears to be totally missing.


Technology and growth

Human society has transformed itself radically over the years; 10,000 years of evolution since man adopting agriculture has seen vast strides made as human beings. At times if not most of the time the quest had been fuelled by the passion of conquering nature and the main weapon has been technology. It has to be admitted till the issues of ozone depletion and climate change came about, the results from this approach have been quite spectacular.

The first major economic breakthrough thinking in technology and growth came from Robert Solow who won the Nobel Prize in Economics for his treatise on growth theory. The usual growth model of output is only a function of quantity of human capital and human labour proved inadequate in accounting for the phenomenal growth of United States in the decades since the end of WW2. This unexplained upward swing of growth from Solow's analysis showed it was a 90% variation that could not be explained by labour and capital.
Solow introduced the concept of technology change. Thus an exogenous growth theory was born as the technical change was inserted exogenously. The importance of this economic research and analysis was the identification the dominant role of technology in growth. This has today transformed to an endogenous growth model with technology factor well built in.

The world is witnessing the development of four technology streams – nanotechnology, biotechnology, information technology and neurotechnology – and the convergence of these developments can be quite significant.

At the same time the planet is experiencing unprecedented weather events due to climate change. Tackling this too had to be via the use of technologies such as clean technology and biomimetics. The world is in such a position that no one can take one particular direction but had to be cognisant of convergence as well as the emergence of climate crisis. Figure 1 shows some emerging technology trends for the outside world in 2019. The reader can guess our situation after looking at these areas.


Are we ready for radical changes?

Technology is changing at a dizzying phase. Earlier one may witness some radical change to an existing process perhaps once or twice in a lifetime. Today the change has almost become exponential and you can quickly understand what redundancy means.

It is important as planners to understand the impact of such changes. Some societies which actually herald in such changes may be quite resilient in partnership with such change but the bystander societies may experience serious difficulties in adaptation. It is perhaps important to list some possible changes that are definitely on the cards. Are we prepared or ready is an important question to contemplate.

Figure 2 demonstrates that radical changes are sweeping the world with some economies in the vanguard. Sri Lanka too must understand the basic theory of an endogenous growth model. An important observation that can be made is that we have shunned the technology-integrated growth allowing the more market led approach.

When Korea developed, it had a vision of becoming a country within G7 even though it was nowhere close to that position. However the action was backed with purpose and institute development such as KIST (Korea Institute of Science and Technology) and funding were focused and long term. Our national decision makers should understand these lessons.
National roadmaps can be seen in economies as strong as USA, Malaysia, Singapore, etc. There is an imperative for growth with different means if Sri Lanka is to resurrect its economy. There is the emphasis on high technology and closely connecting to manufacturing with the development of Tech City at Homagama. The only way to increase high-tech exports is by ensuring disruptive innovation.

Over a period of time many projects have been planned for Homagama, which today has the potential to become a region which has the ability to contest for a cluster status – our own Silicon Valley. Sri Lanka Institute of Nanotechnology (SLINTEC) with its world-class iconic green building is already present and it is a world-class research institute. Of course the desired intensity to get reckoned as a cluster cannot merely come from one establishment.

These are two key determinants of tech clusters. It has created brain gain with Sri Lankans, returning from overseas to work and live there. However, it is disconcerting that the recent Budget did not address this area at all. When a country possesses a vision, things cannot change from one budget to the other.


Invest in the youth

James J. Heckman, Nobel Prize Laureate in Economics, stated on a purely economic basis it makes a lot of sense to invest in the young, "Early learning begets later learning and early success breeds later success."

There is no question about yet poor understanding on how significant education adds value to the economy. The tuition culture that has wrapped the younger generation is a growing cancer in our economy. Currently there is quite a vibrant private education system in addition to the tuition culture. What is important to take note is that the public education system is two years behind the private education system, which is quite damaging.

Another statistic that should be corrected is the imbalance in the STEM and non-STEM streams. While there is the understanding of a ratio of 60:40 in terms of STEM:non STEM in education, post-secondary figure that Sri Lanka has is 30:70 which is completely opposite to what our economy should have.

An interesting perception from Australia is that the economy stands to benefit by $ 50 billion if there is a 1% increase in people choosing STEM careers. The crisis in education is quite clear with these figures. This is not taking into account the significant brain drain taking place, which too is a burning issue. The Budget did not touch on this important area at all. However, noted is the mention of the STEM+A concept, which is most certainly welcome, but which appears as a statement only.


Call for action along different lines

Sri Lanka perhaps is at a crossroad without much time available for contemplation in making the right decision. Seventy years have lapsed since independence and many a country achieving that status long after have climbed the development ladder. However there is a need to understand that the private sector cannot truly get itself burdened with paradigm-shifting investments.

The important task for government is not to do things which individuals are doing already, but to do those things which are at present are not done at all. With the emerging set of technology options, the opportunity space has grown. Hope we understand this call for action along different lines.