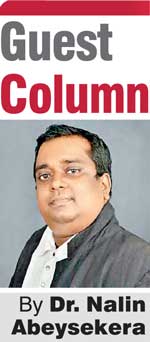 Sri Lanka is a country which never learns any lessons from past.

We had riots in 1983 which the nation unable to handle. But no any proper strategies were put forward to eradicate or at least reduce the damage in future occurrence. The is the second time we are witnessing major ethnic riots which we again could not manage and will again take years to heal the wounds of both Sinhala and Muslim community.

This country lacks any philosophical approach to reading issues. We can witness several parties levelling allegations against each other. But as usual innocent poor persons of both Sinhala and Muslim communities suffer in the long run. I have witness a parallel in the SAITM issue also. The country had a problem with Ragama Medical College decades back for which no future remedial action was taken and in the case of SAITM also we can see two parties divided and criticising each other without understanding the main cause for the real issue of this problem. We need to have a supreme board of stakeholders consisting of religious leaders, intellectuals, and politicians to communicate to the masses with a philosophical outlook. The model shown is one model we can propose in this regard. More importantly, we need representatives who are really "Sri Lankans" who "love their country". Sri Lanka lacks any system and models (with a human touch). We see traffic, lower productivity and so on which always demand proper mechanisms (globalisation with adaptations = glocalisation). Simply, the country needs some changes in a broader perspective. Sri Lanka has a rich history of many years of civilisation. The water-cooling system of Sigiriya, built by Sigiriya Kasyapa, still continues to amaze engineers and intellectuals. We need to regain Sri Lanka's lost glory with better strategies for the long run.
(The writer is Senior Lecturer, Open University of Sri Lanka.)