---
This series is based on business leader Dhammika Perera's recently revealed 'Economic

Growth Strategy and Action Plan to increase GDP Per Capita from $ 4,000 to $ 12,000'. The document outlines goals and action plans for 23 ministries and today's column focuses on the Ministry of Arts and Culture
Goals
Strengthen the local tourism and culture towards empowering the nation's economy.
Promote Sri Lanka's uniqueness in arts, culture and heritage as the main catalyst for the growth in local tourism and culture.
Develop knowledgeable, skilled, creative and innovative human capital in local tourism and culture.
Action plan

Strategic plan to improve the arts
1. Develop art markets in all tourist hubs in Sri Lanka.

2. Support local artists to access affordable drawing storage tubes that enables foreigners to carry canvases.

3. Launch a website to promote traditional arts with the assistance of non-profit organisations. Also, advise local artists to use colours from bestselling artworks across the globe.

4. Develop an online platform funded by the Government for local artists to sell their artwork.

5. Publish an online art magazine.

6. Organise an art expo which includes paintings, sculptures, installations and photographs from internationally acclaimed art galleries and collectives.

7. Co-host the World Summit on Arts and Culture.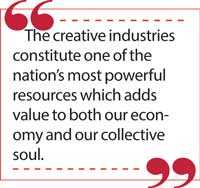 8. Provide tax incentives for sponsorship of arts, culture and heritage activities approved by the Ministry of Arts and Culture.

Strategic plan for culture

9. Launch a YouTube channel to showcase Sri Lanka's diverse cultural, religious and traditional heritage.

10. Organise festivals and events of different cultures, to raise awareness amongst tourists and locals.

11. Promote tourism by organising local cultural performances in foreign countries.

12. Organise a five-day free-for-all arts festival featuring local and international talent.

13. Establish a cultural economic development agency to act as a connector between creators, private investors or businesses, consumers, regulating bodies, and policymakers.

14. Carry out culture mapping, which includes regional information on the following categories: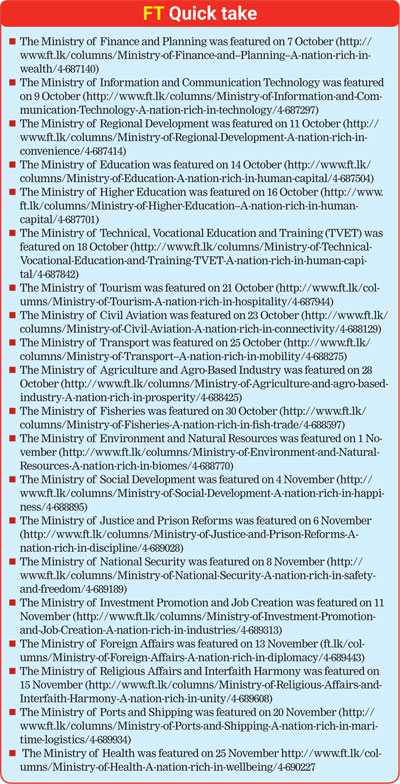 a. Performing arts.

b. Traditional cuisines.

c. Traditional games.

d. Traditional customs.

e. Traditional clothing.

f. Prominent figures in local arts and culture.

g. Art infrastructure.

15. Create a cultural activity calendar.

16. Organise folk performances in all districts.

17. Promote awareness of cultural traditions through educational programs.

18. Conduct training, community outreach, and workshops for children and teenagers.

19. Encourage publishers to convert hard copies into e-books or audiobooks.

20. Support local authors to help them develop their global appeal.

21. Provide virtual tours of museums.

22. Improve the standards and security of local museums.