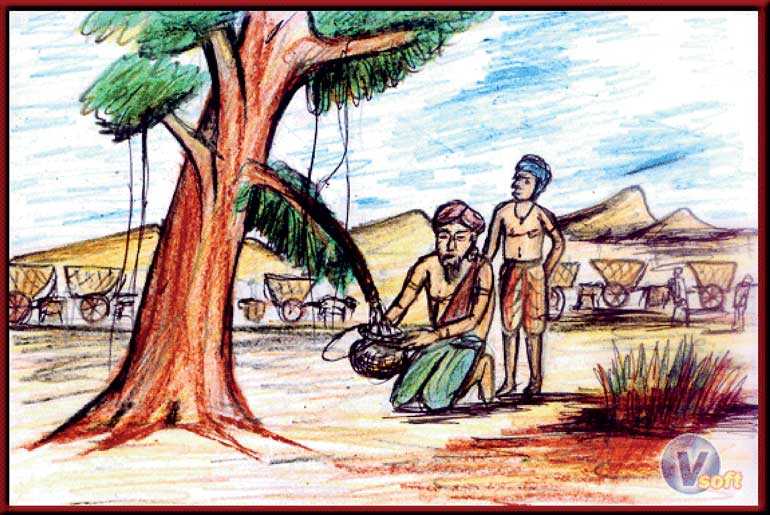 The Maha Vanija Jataka has eternal lessons for modern business
It is fascinating to observe these days many Sri Lankan corporates publish annual accounts one after the other, under compelling captions, on how they maximise profits compared to previous years.

Almost all the comments and interviews made by incumbent CEOs very proudly claim how they have maximised profits and shareholder value. They passionately explain how their strategies worked for them to improve the most important bottom line.

No doubt, it's great if companies have achieved the same by creating value for customers. However, the deepest concerns are whether modern corporates can sustain their growth by maximising profits or shareholder value.

Does the 20th century concept of maximising profit or shareholder value still have validity in the 21st century business environment? Is maximisation of profits a sustainable approach for corporates to embrace? Reflecting on these thoughts naturally took our memories back to the childhood Jathaka story of 'Maha Vanija Jathaka,' which enlightens us on the subject with many vivid facets.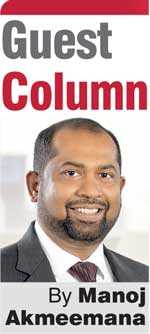 As the story goes, once upon a time many merchants came from various kingdoms to get-together and discuss their business acumen and the wealth they aspire to build as well as their expected difficult journey to the faraway market via thick jungles. They chose a chief and set out to trade to faraway lands with 500 wagons.

On their journey through the parched forest, poor in food, tired and exhausted, the merchants came across a mighty banyan tree with a cool and pleasant shade. They sat down and rested beneath the mighty banyan tree. The merchants observed that the tree was full of moisture and they assumed that there would be water flowing through the branches of the mighty tree. So they decided to cut the branches growing eastwards! The branches were cut and pure and clear trickling water started to flow! The merchants drank till they had no thirst at all and washed with great joy.

Then with the new energy and excitement they said, "Shall we cut the south branches and see?" Once the south branches were cut down, they brought rice, meat, porridge, lentil soup, ginger and many other delicacies. They ate and drank to their hearts' content. The merchants, encouraged with great desire and ambition, decided to cut the western branches away. For their delight, out came beautiful fair girls. Each merchant had many pretty girls and they had much merriment with these beauties.

After many luxuries, the merchant with great desire for the treasure they aspired for, cut down the northern branches. Out came a stream of pure gold, silver, precious gems and jewels and fine Benares cloth. The merchants filled their chariots with all the treasure they found. But the merchants so entangled with the new treasure and pleasure wanted to cut down the roots of the mighty banyan tree for more treasure.

Their appointed chief advised and blamed the fellow merchants for their ungrateful act of deciding to cut down the roots of the mighty banyan tree. He said: "The tree that given you pleasant shade to sit and lie at need, you cut down for water, food, pretty girls and precious treasure. Now you want to cut down its very roots. How ungrateful you are!"

There were many and none heard his voice and they did cut the root of the mighty banyan tree. Then a huge serpent came and stood forth and took the field with 300 bowmen and 6,000 armed with swords and shields. The great army struck down all the merchants except the righteous merchant chief. Afterward the serpent escorted the merchant chief with all the treasure-filled 500 wagons to his house safely. The righteous merchant chief did many merits from the fortune he had and finally in his journey of life understand the supreme Dhamma and became an enlightened being.

The Jathaka sheds light on many facets of business if one discusses the learning and insight in the right context. Even the forefather of modern capitalism Adam Smith wrote how the invisible hand guides and creates profits in an idealistic society as he proposed in his masterpiece 'Wealth of Nations,' but many forget that he too proposed benevolence as being admirable as a great virtue and saw the instinct for sympathy towards one's fellowman as the foundation of civilised society in his less known work 'Theory of Moral Sentiments'.

Concept of profit maximisation or shareholder value maximisation assumes that the customers are there to be exploited for the good of the company and its shareholders. The world has experienced in the last century or two how so-called world famous brands have put profit before people and planet and sacrificed many smaller players for their survival. They let them swallow all the costs and make lean and sexy cost structures of their own. These corporates even have no hesitation to sacrifice people's health, lives, plants and planet just to maximise their profits. There are a few eternal lessons even modern business can learn from the Maha Vanija Jathaka.

1. Concept of profit maximisation undermine the basis of ethics

The greedy merchants cut down branch after branch and ended up by cutting off the very root of the mighty banyan tree. They never thought about how ethical it was of them to destroy the whole tree which would be beneficial not only to them but to many other merchants yet to reach the tree.

Does this sound strange from today's business practices of many corporates? Many corporates earn profits by introducing unfair and misleading pricing and undisclosed or hidden charges. Sales reps push unwanted products onto longstanding and trustworthy customers. They provide substandard customer care by keeping the costs at rock-bottom. Peter Drucker understood this very clearly in the '70s and wrote: "The notion that the only valid goal of a firm is to add value to the customer." If modern companies focus only on profit maximisation, they undermine the very basis of ethics and go away from adding value to customers.

2. Concept of profits maximisation leads to eroding of future profits

The merchants focused only on their fortune and end up losing all the treasure and pleasure they had enjoyed. They paid the price with their own lives. Fred Reichheld, a management writer, elaborates the same point in his book, 'The Ultimate Question' and wrote if the firm is making profits, while leaving customers disgruntled, then profit generation and brand liability will have to be repaid one day. Profits earned by corporates whatever the way that the customer feels misled, mistreated, overcharged, ignored and undertreated creates bad profits. The customer will be switching to a different organisation when they fully understand the situation. Hence, in today's context with digital transparency and enlightened customers, many companies are in danger of losing customer confidence, loyalty and brand association which would lead to an erosion of future profits.

3. Concept of profit maximisation endangers sustainable growth

If the merchants who had earned much treasure from the mighty banyan tree had thought about future potential, they might have great opportunities to develop and build sustainable businesses. But their short-term approach destroyed everything.

Many modern organisations focus too much on maximising profits and miss the game-changing opportunities in many business arenas. There are many lessons in recent history; computer industry (mainframe to PCs), telecommunication (analogue to digital), photography (film to digital), trading (floor to online) where modern business can learn from their mistakes. It is saddening to see even at the very strategic level, top managers insist on maximising profits on each and every new strategy or innovation. This kind of psych would definitely miss the disruptive innovation as proposed by Joseph Schumpeter and lose new customers and new markets which are currently low margins but have great potential in the future.

4. Concept of

profit maximisation weakens capacity building for the future

The greedy merchants never thought of future capacity they would have tap if the mighty banyan tree was protected, nurtured and preserved. The wise and ethical chief's voice was not being heard by many who were dumb with ignorance and greed. If the merchant not thought of short-term profit as their goal, they would have gone into new lands and had the opportunity of building business empires.

Many modern business do deploy all resources, material, money, methods, machines and men, to maximise the profits. They forget that the future will demand totally new materials, methods and machines. Even the financing mechanism would be totally different. Employees will need different skillsets and there will be different organisation structures. If top managers focus only on maximising short-term profits, they do not have the proper mindset to build capacity for the future. If the organisation capacity is not identified and work is only for maximising profits, when the future demands such "new capacity" from an organisation, it's too late for it to respond.

5. Concept of profit maximisation creates uncertainty and insecurity among employees

The giant serpent and its terrifying army standing in front of the unfortunate merchants would have had created havoc among them. It had no doubt created uncertainty and insecurity among the merchant and finally the merchants paid the price with their very lives.

Even today 21st century modern organisations make the same mistake. These organisations focus on maximising profits and want to optimise employee productivity and minimise cost. So they keep on attracting cheap labour by outsourcing so-called 'non-core functions' and recruit low-paid interns and students on a temporary basis. These corporates forget the moral sentiment proposed by Adam Smith centuries ago to enrich and sustain society which is even driven by profits. Whenever an economic downturn is being experienced, the very corporates are the first to 'downsize' or 'right size' their labour forces by mass laying off of thousands of employees. The concept of maximising profits breeds social inequality and social injustice and leads to social unrest at a national level. Do modern corporates expect employees to be motivated, engaged in business and loyal to organisation in such a context?


The way forward

It is imperative for modern organisations to understand that the concept of profit and shareholder value maximisation would not ensure nor endure the sustainability of the very organisation. As Joseph Bragdon (2006) proposed in his book titled 'Profits for Life,' organisations that aim to profit for life must respect life; for them profit is not a primary goal, but a means to higher ends of service. They think and behave in ways that continually affirm life from their corporate vision and values, the ways they are organised and managed. Their operating leverage resides in their capacity to inspire a new breed of organisations, attract the most loyal employees, strategic partners and customers as well as investors. These new organisations will be radically different from the corporates whose priority goals are to maximise profits and shareholder value. These new breed of corporates focuses on people and thinks holistically, since their prime focus is wellbeing of the larger living system.

Bill Gates, one of the most admired business leaders in the modern world, has contributed immensely to the concept of profits for life through his foundation and was able to get the support of many like minds such as veteran Warren Buffet as well as new billionaires such as Mark Zuckerberg. Gates explained his philanthropic ideology at the World Economic Forum 2008 as: "Some people might object to this kind of market-based social change, arguing that if we combined sentiment with self-interest, we will not expand the reach of the market, but reduce it. Creative capitalism takes this interest in the future of others and ties it to our interest in our own fortunes in a way that helps advance both."

It's time for our own corporate world and local billionaires to rethink beyond their fancy CSR projects and charity work, and have a holistic business approach, focusing on the wellbeing of the larger living system. Especially a country like ours demands our corporate leaders to go beyond the concept of maximising profit and shareholder value and contributing to society at large by removing socioeconomic barricades such as injustice, inequality and insecurity. Are our corporate and local billionaires ready to contribute towards creative capitalism as Bill Gates?


[The writer is a senior banker in a leading private commercial bank with close upon three decades of experience in Sri Lanka and overseas in branch banking, retail, SME and commercial lending, business strategy and adopting the balanced scorecard as a performance management tool. He is an Associate of the Institute of Bankers of Sri Lanka; a Chartered Marketer of the Chartered Institute of Marketing (CIM), UK, and a Certified Management Accountant of the Certified Management Accountants (CMA), Australia.]