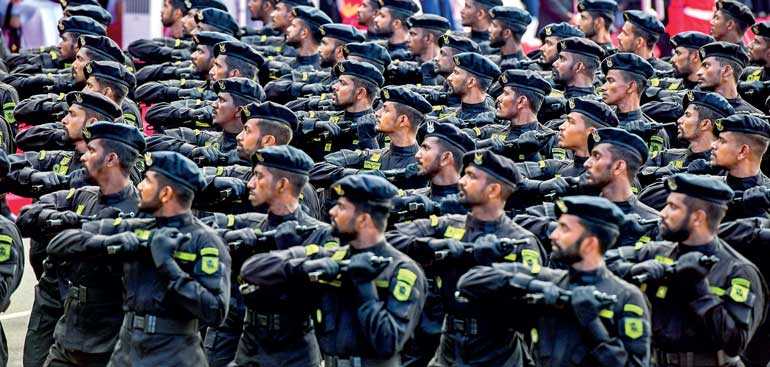 Napoleon Bonaparte said, "If you build an army of 100 lions led by a sheep, in any fight, the lions will die like sheep. But if you build an army of 100 sheep led by a lion, all sheep will fight like lions."

A similar statement made by General Cecil Waidyaratne, former Commander of Sri Lankan Army, was that "a pack of camels led by a lion is far superior to a pack of lions led by a camel".

The essence of both the above aphorisms is that leadership is vital in achieving targets and goals, and thus, a team leader plays the role of a 'lion'. Interestingly, the above quotes suggest that the military context has leadership lessons for the corporate world.

It is not only in the military context that there are combat and turbulent situations. The corporate world too is full of battles and pressure although not in literal sense. In such situations, corporate turbulence can be successfully handled by building strong teams.

In terms of team building, the military context teaches us a lot, for in the military, teams are everything. Survival in the military context involves respecting differences among people; diverse personalities, different backgrounds, conflicting religious beliefs, castes, creeds and ethnic groups are tolerated and handled. Achieving a common goal is possible with team cohesion, which eventually leads to positive outcomes. Seijts and Crim (2006) highlight how a nurturing environment that promotes collaboration and trust enables great leaders to build teams.

The 'North Star' has always been the guide of sailors in navigation. If an organisational vision is compared to a 'North Star,' it directs organisational teams on how to navigate their work during a specific period of time in order to reach the final goal. (Refer to Figure 1). Communicating a vision that enables leaders to self-assess situations and things is important, as Ledlow and Coppola (2011) believe. This can be facilitated when the team is aligned to visualise the goal.

In battle, troops never engage in battle without a proper 'strategy' or, in simple terms, a 'game plan'. Likewise, everyone who is a part of an assignment must have a good knowledge and understanding of their role in the mission or operation. A strategically set 'game plan' is a result of proper training and development.

The Sri Lanka Air Force (SLAF) mission statement highlights the importance of training "to train, equip and deploy a professional Air Force exploiting our core competencies to undertake air operations in support of National Security". In this part of the operation, it is the leader who should equip the staff with knowledge, skills and attitudes to achieve the targets/goals.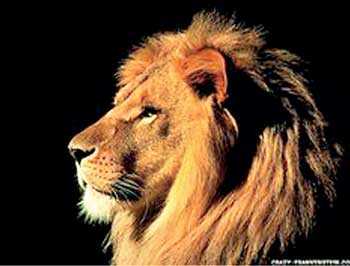 A military leader gives the team an idea of "independent identity", which makes the team accountable and responsible for the results they achieve. Similarly, the military leader is held responsible for the conduct of the team and its outcomes.
The film 'Gamani,' directed by Rear Admiral Sarath Weerasekara, discusses how in military training every team member is responsible and accountable for one team member's conduct. In the scenes depicting military training, the film highlights the fact that if one team member does something wrong every team member is accountable and all get punished. Individual accountability is a strong concept implemented in organisations. In organisational backgrounds, leaders find it difficult to hold an entire team accountable for its collective outputs. Hence, the corporate world has a lot to learn about improving team accountability from military leadership practices.
The 'personal link' with the members of the team is a strategy often used by military leaders. They know the members of the team inside out; not only their names but also each team member's potential, psychological behaviour and how they handle a particular situation. Knowing a team member well is crucial in mentoring as well as in motivating them.

A leader's inspirational or motivational role helps achieve organisational targets or motivate the employees. A soldier incapable of handling pressure has to be motivated by the leader and redirected to achieve his true goals. In a military setting, when the officers are unable to deal with pressure, the soldiers are demoralised and tend to feel defeated. Hence, a military leader has a duty to encourage and inspire his subordinates to face difficult situations, and it is this influence that makes the team pursue their target or, more precisely, victory.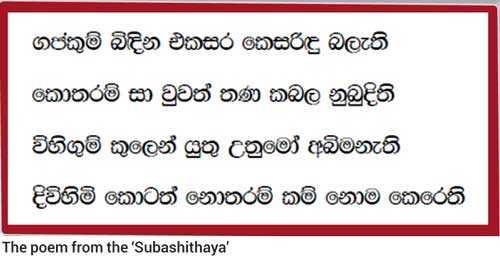 The word 'lion' generally connotes bravery, but claiming a lion to be fearless is an exaggeration. Military leaders also go through fear in the battle field when they hear the "far-away bang" of artillery shells, the loud bursts of automatic gun fire and the cries of pain of wounded soldiers. Nevertheless, what distinguishes a military leader is his undaunted courage in leading the team.

Field Marshal Sam Manekshaw, the first Indian Army Officer to be promoted to the rank of Field Marshal and whose military career spanned four decades and five wars, once said: "It is one thing to be frightened. It is quite another to show fear. If you once show fear in front of your men, you will never be able to command."

Discipline in military service or any other service is very important for maintaining order and obedience within a command. Another advantage of discipline is creating a sense of responsibility and courage in a person; if a person is self-disciplined, he/she may control their impulses. Continuous practice in doing the right thing makes a person self-disciplined.

Given is a poem from the 'Subashithaya'. It states that a lion is powerful enough to even kill a giant elephant by breaking its head. The mighty lions never eat grass even if they are starving to death. In the same way people with dignity never barter it.

Just as the poem states, military leaders have always to do the right thing and make right decisions, regardless of the unfavourable consequences for them or their subordinates. That is self-discipline. This way of thinking is crucial in various extreme situations in the battle field when the person is in fear and knows not what to do. Even for corporate world leaders, the essence and rationale of military practices hold many lessons.


[Dr. Anuradha Iddagoda is a researcher and a lecturer. She holds a PhD from the University of Sri Jayewardenepura Sri Lanka, an MBA in Human Resource Management from the Postgraduate Institute of Management, University of Sri Jayewardenepura, a Master of Information Technology (MIT) post graduate degree, Bachelor of Information Technology (BIT) both from Charles Sturt University, Australia. Dr. Anuradha Iddagoda does research in Human Resources. Her current project is 'Employee Engagement'. She has been a guest researcher at the Department of Sociology and Work Science in the University of Gothenburg Sweden.]
[An Air Force officer with a MBA from PIM, University of Jayewardenepura, Masters in Defence Studies from University of Kelaniya, BA Defence (Hons), psc – staff college qualification from Defence Services Command and Staff College Sapugaskanda and a successful 29+ year track record of service in the country and teaching experience of more than 10 years as a visiting faculty of the Non-Commissioned Officers' Management School and Cadets' School. A member of visiting faculty of the Charted Institute of Personnel Management (CIPM), he also serves as a Council Member of CIPM and Editor of People Power magazine published by CIPM.]