With all the fast-paced technology trends we are moving into, in mobile internet, connectivity, automation and artificial intelligence, The Wall Street Journal suggests that every company now needs to be considered as a 'tech company'. In essence, directors are required to be technically competent in order to keep up with these ever-growing technology trends. Your board will require to come to terms with this digital transformation era in order to govern effectively
---
According to Forbes, this year will see several key development factors impacting corporate governance. Aligning your organisation and being ahead of these trends will leverage you above the rest. Let's take a look at five of these trends that are understood at a global level.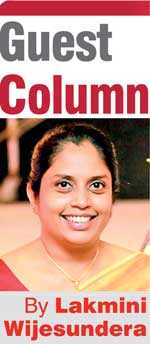 Equality
Gender equality has turned out to be a one of the forefront discussions in boardrooms. Advancing women in their careers in organisations and thereby improving gender diversity is an action that needs to be addressed. As mentioned in the recent McKinsey report on women in the workplace, it is highlighted that both sexual discrimination and harassment issues and gender parity are correlated. Your board needs to be ready to address this trend.
Corporate Social Responsibility (CSR)
A board's engagement with CSR is no more a to-do-list on the operations of an organisation or entity. This needs to be rooted in the DNA of the organisation, starting from the governance levels and going all the way to the overall stakeholders of the business. Your board will require to look into the proper balance between CSR initiatives and responsibilities to shareholders and other constituents, in order to stay tuned to the perceived expectations of millennial consumers.
Monitoring
With the increase in flaws in corporate ethics and workforce culture being the catalyst for corporate wrongdoing, more time and resources are required for monitoring organisational culture and leadership tone. In essence, your board needs to monitor if the mission and purpose of the organisation is consistent with the conduct of the organisation, and not being incentivised wrongfully.
Radical decisions
We are no longer in the era where a board level decision takes months to be get actioned. Currently, in this fast-paced business environment where a window of opportunity may disappear within a very short period, rather than the traditional board decision actioning era, a more aggressively structured approach is welcomed in order to keep up with these windows of opportunities. In essence, your board will require to come to terms with radical, yet aggressively structured decision making.
Tech-savvy
With all the fast-paced technology trends we are moving into, in mobile internet, connectivity, automation and artificial intelligence, The Wall Street Journal suggests that every company now needs to be considered as a 'tech company'. In essence, directors are required to be technically competent in order to keep up with these ever-growing technology trends. Your board will require to come to terms with this digital transformation era in order to govern effectively.

One such initiative to digitise your organisation is to start from the helm of the organisation at a boardroom level. BoardPAC enables this paperless board meeting governance automation at the very top; in order to get your company inclined towards digitisation. This governance trend has been globally recognised and corporate giants such as Petronas, Daimler AG, Maxis, Deloitte use BoardPAC to digitise their boardrooms, while 80% of top corporates in Sri Lanka have opted for the same.

As the need arises for every corporate to keep in pace with these key governance trends, it's in the best interest of your organisation to be ahead of the game with these key governance trends.