What personal transformation taught me about brand transformations
I went through a personal transformation. I lost 18 kgs, reduced six inches on my waist and went from looking chubby and well-built to lean and mean. People noticed. I got good comments. And overall I felt energised and pumped up.

The entire process took time. It involved intensive research, expert opinions, goal setting, meticulous planning, committed execution, constant monitoring, a disciplined lifestyle and huge sacrifices over a significant period of time.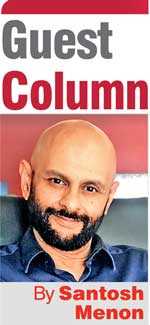 As a professional involved in building brands, I couldn't but help notice that brand transformations and personal transformations are both similar in many ways.

First clear similarity – there are no shortcuts to weight loss neither is there one for brand building. One can't continue having the same diet that includes every fattening yet tasty food and expect to lose weight. Likewise for brands you can't continue to try to get everyone to buy into your proposition. You need to make choices on who is most likely to consume your message and focus on that target with the most compelling proposition. In both cases you can't have your cake and eat it too.

For my diet I did extensive primary and secondary research. Spoke to people who dieted and looked at various diet ideas available on the internet. Based on a large amount of available information I picked the things I needed to do for myself to lose weight.

The diet that I chose for myself is uniquely mine. Based on my tastes, my daily food habits and things that will be sustainable for me. For brands too an extensive study of consumer needs – both primary and secondary is required before we pick and choose what we need to do for our brand.

Each brand is unique. There are no packaged solutions. You have to tailor the value proposition for each brand based on the unique circumstances surrounding the brand at that particular point in time. And consumer needs. No one diet fits all. There is no prescribed solution for brand transformations either

I consulted experts to understand the numbers. The calories I need to restrict to and the BMR I need to maintain to keep losing weight. My dietician's advice was critical in giving a scientific context to my plans and helped me get really informed about what happens with my food – what goes into the waist and which food aids muscle development.

Discussing and getting expert advice on numbers – size of opportunity, what market share/sales growth one must realistically target are all great ways to add science to the brand building exercise. Senior partners in your ad agency, research partners and members on your board or advisors with marketing backgrounds can be great people to seek tips from.

I was looking for a sustainable weight loss program. All information I looked at said lose weight slowly and steadily. Build your new body so that the weight loss regimen becomes an entrenched habit. All pointers show that a slow steady approach results in much lesser chance of one regaining the weight.

A crash diet is just that – one that crashes off in no time. Brand building also needs you to adopt a slow consistent regimen where you build new daily regular habits related to measuring equity and staying the course irrespective of short term hiccups. Set goals that are achievable and go after them. A crash diet will crash your brand as it does the diet.

My daily diet chart was critical to my transformation success. So too my regular exercise schedule. I planned it meticulously. It was interesting. The diet was varied and nutritious. Yet there was little junk or empty calories in my daily diet.

My exercise schedule was purposeful and stimulating, targeted at building muscle, losing fat and creating flexibility. Your media mix for brand communications needs to be that. Interesting, varied and without any wastages or unnecessary spill overs. Target your consumer with a big idea, and make sure he gets it full blast as many times as needed.

Another cog in the transformation wheel was my regular monitoring of my progress. Body weight, waist to hip ratios and total fat percentages were monitored weekly. On weeks that they were showing progress, I would continue with my diet mix. On weeks they plateaued I would jump start my system with a different tactic to induce fat loss.

I have detailed trend maps of my slow but steady downward progression of my weight and fat percentages. Constant monitoring gave me confidence that the regimen is working and further motivated me to stay the course.

Brand transformations too need regular monitoring. Brand equity parameters, primary and secondary sales, market share data and GRP numbers are all your brand health trends that one needs to be abreast of. The weeks and months they show progress it gives you confidence. Sometimes you need to jump start if the plateau is constant or it's tapering or moving downwards too rapidly. A GRP boost or a review of tactics may help to regain momentum and get you back on track towards consistent progress.

A personal transformation program needs a disciplined approach. I had clear time bands when I ate my meals- breakfast lunch tea and a very early light dinner. I planned each meal and knew broadly what each aspect included – nutritious stuff – fruit, veggies, nuts, dairy and salads. I knew what I am going to consume at what point in the day. And I did it without fail every day. Come what may.

Brands need a disciplined approach in its connections with the consumer journey too. How am I going to appeal to consumer and the role of my brand communication at each point in the consumer journey – at stage of awareness creation to the ultimate point of purchase needs to be thought through and detailed and executed meticulously. Day after day the consumer must connect with various facets of the brand in the context of his own journey to the final purchase.

Then finally came the sacrifices – I eschewed all forms of alcohol and non-vegetarian food. And I am exceedingly sparing in my consumption of rice or wheat and any form of sweets in my daily diet. I cheat with an occasional meal of rice or rotis accompanied with sweet desserts but no more than two or three meals in a week. These sacrifices were very important to ensure a calorie reduced diet which allows for the excess fat to burn resulting in weight loss.

Brands too need to sacrifice – temptation of appealing with constant promotions that get you spikes of sales (akin to spikes of energy with sugar) but just like sugar these are empty calories not aiding in creating the sustainable brand loyalty needed for long-term value creation needed for healthy brands.

Sacrificing the need to fatten your quarterly sales numbers may help your brand stay lean and mean in the long run. In diets awareness of emotional eating is a significant cause of disruption of a great fitness plan. In building brand fitness, yielding to emotions and resorting to promotions is sure fire way of disrupting a great brand plan

After 18 months of this rigor I achieved my target. So does it end here? Do I stop? Most certainly not. Now I reassess. I set new goals. Build on my strengths. Continue the good habit of staying fit and healthy. Keep motivating myself by enjoying the attention and admiration.

Ultimately I am now mastering the process that involves assessment, goal setting, planning executing monitoring and then finally achieving my personal transformation ambitions. And it's the same with the brands – it's a process one needs to internalise as brand custodians – of assessment, goal setting and finally achieving your ambition. Till you set new bigger better ambitions. The sky is the limit. And it's up to you where you want your brand to be? And completely up to you how you do it.

(The writer is a brand specialist and could be reached via email at santosh@kl.lk)