In Australia we recently had a plebiscite to inquire the opinion of the masses relating same sex marriages. While the vote and the period leading up to it was divisive, more than 60% of the count supported an amendment to the existing laws of marriage to incorporate same sex unions. Yet, my whole issue with this is if this plebiscite was necessary.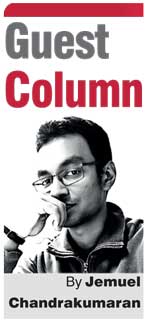 The state always reserves the right to pass laws to the bereft of the community it serves. Thereby, irrespective of the personal notions and beliefs its representatives hold, the government is obliged to facilitate the cultural revolutions honoured and accepted within its electorate. These could include the legalisation of marijuana; same sex marriage and God knows what else, since the law is a representation of society not its incarceration thereof.

And when the state deems that the proposed changes could inflict or infringe the rights of another (such as the religious rights of the SSM opposes and the safety of drivers sharing the roads with those who are "pun intended" high), it should incorporate certain protections. This I believe is the principle of a republic, wherein the state adheres to the wishes of the masses while protecting those of the minority.

Similarly, when a religious state enforces laws in its homeland, which could seem to be mutilating the western liberal dogma embraced by most thriving economies, we cannot question their legitimacy nor their intent. For as I state earlier, the law is a representation of society.

On the contrary, when the state enacts legislation to the opposing view of the masses, we ought to question and resist them, as that is the beginning of anarchy!
(The writer is an FX trader and poker enthusiast.)