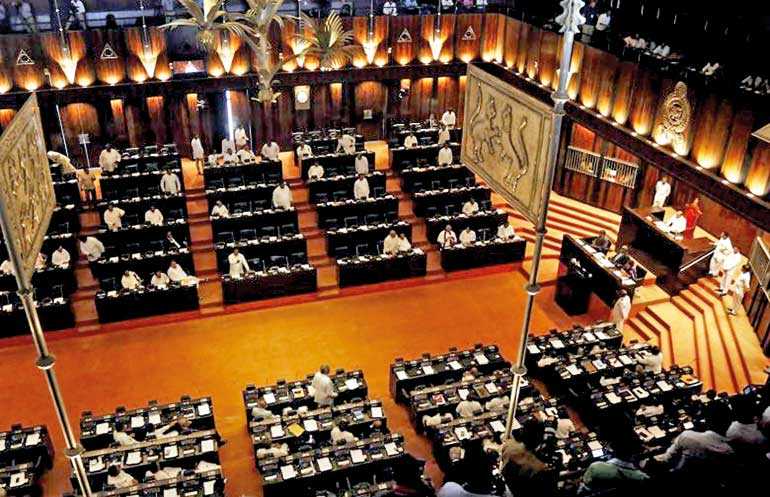 Political parties in Sri Lanka, for instance, are dedicated not to the common good of the whole country, but to the advancement of a specific class interest. Because they were vehicles for the fundamental conflict between the people – communities, religions and caste – thus becoming a heinous conspiracy to incite violence and discord
There is a saying that "A fish rots from the head". That is the expression used when a country's leadership is seen as responsible for violence and unethical behaviour of its supporters and the citizens in general - agitating the majority community causing anger and resentment with ill-founded jealousies and false alarms, kindling animosity of one part against another, fomenting an occasional riot and insurrection.

The recent accusations, averments, and plots against the Muslim community are a heinous conspiracy to stigmatise the community. This has proved without any doubt that the Government of Sri Lanka is in the hands of a powerful cabal.

A cabal is a secret clique that plots and contrives to seek power through intrigue - crafty and involved plots to instigate and carry out politically oriented harmful and devastating illegal acts to achieve their sinister ends.

During the past decade and a half, we have witnessed the deterioration and polarisation of party politics. The current challenges and crises have increased apathy and distrust among voters. It has also encouraged many to support alternative paths of political action—thus triggering the rise of ideologically extremist parties and movements.

Citizen trust is broken when politicians make lofty campaign promises or 'fact-free' statements that are spun by a biased media in polarised public debates. If there is one thing about politics that unites the citizens of Sri Lanka these days, it is their contempt for political parties and partisanship.

Let us draw attention to our law enforcement and justice system.

If a head of a justice system or law enforcement can be appointed and removed at will by a political stakeholder, the appointee has an incentive to defer to the will of the appointer – the appointee is prepared to show servility. We have seen how unquestionable servility can be as much a vice as arrogance.

They have become a byword for a spineless sell-out, an epithet of servility.

We the people of this country are suffering from the very same betrayal, if not, even worse.

In Sri Lanka after Independence in 1948, the power of political parties has risen and fallen, reaching their nadir in the last couple of decades. Party leaders in the political arena are held in disrepute, criticised by one side for being too soft and condemned by the other for being too partisan.

Parties were dramatically weakened, however, in the past three decades; this has coincided with profound cynicism about the state of our political system today.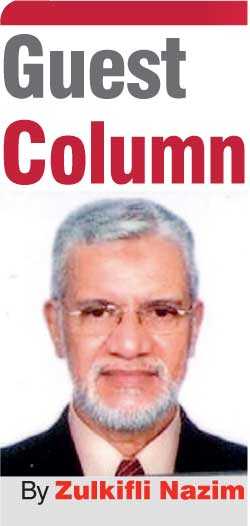 By understanding how the Sri Lankan Political system has functioned throughout after Independence, we can see that parties are much less effectively organised to accomplish their aims today than they were half a century ago. As a result, we no longer enjoy the benefits that they once brought into our political system.

Political parties in Sri Lanka, for instance, are dedicated not to the common good of the whole country, but to the advancement of a specific class interest. Because they were vehicles for the fundamental conflict between the people – communities, religions and caste – thus becoming a heinous conspiracy to incite violence and discord.

They understood that conflicts would continue to divide people into different parties and factions. Factions are always a threat to popular government, but they are able to impose their will on others only if they have a majority. The problem of factions was and is the most significant obstacle to establishing good governance on a firm foundation. It has always been and is a majority faction, or majority tyranny. To prevent majority tyranny and consolidated power, it is vital that our Constitution be tailored and strengthened in the interest of the nation as a whole.

Constitutions play an important role in articulating standards, guaranteeing rights, and establishing institutions and processes which safeguard normative aspirations such as respect for human dignity, ethnic and religious diversity and social harmony, political freedoms, and basic standards of material welfare. Added to this is the task of structuring a government strong enough to govern and to facilitate human welfare and economic development as national priorities.

The need to address the fears and aspirations of ethnic, religious and linguistic minorities, threats to their identity and autonomy, and structuring a government strong enough to govern and to facilitate human welfare and economic development in relation to these factors, should take precedence over any other consideration.

We are aware that it is difficult to secure unity in the face of disintegrative tendencies of profound ethnic and cultural conflict.

Divided societies pose a deep problem not only for the government but to the whole society. It is crucial to nation-building and economic development, which facilitates basic standards of living, to succeed in the continuing endeavour to resolve inter-group conflict which disrupts social stability, advocates and fuels separatist sentiments.

The imposition of a mono-ethnic state on a multi-ethnic society, or a uniform religion on a religiously diverse society, would be a futile and dangerous route to tread. This is because those who begin coercive elimination of dissent soon find themselves exterminating dissenters.

Civil liberties and human rights are the basic freedoms entitled to the members of the human race. State actions should stand against the infringements of these rights and freedom. Peace and a just order are integral to a State based on the rule of law. So the part the Constitution of a country should play is extremely important in the implementation of unfettered justice.

Just to make a point so that our citizens and especially the politicians will take note:

Abraham Lincoln, the 16th President of the United States, was honest, wise, intelligent, compassionate and hard-working.

Moreover, he had a rare combination of integrity, persistence, and political skill, that would be difficult to overpraise, and he conveyed this awesome, brilliant and meaningful message:

"Don't interfere with anything in the Constitution. That must be maintained, for it is the only safeguard of our liberties."
(The writer counts over 50 years in the insurance industry and is an Associate of the Chartered Insurance Institute (London) and also holds the title of Chartered Insurance Practitioner; as well as an Associate of the Insurance Institute of India. He can be reached via email at zul523@sltnet.lk.)