My mind travels back to the visit to USA in October 2014, where I was selected by the US Department of State to attend the International Visitor Leadership Exchange Program (IVLP).

During this visit, I realised the influence of small businesses to the US economy and how actively the US Government along with NGOs supports entrepreneurs to overcome the initial stumbling blocks in developing their business ventures.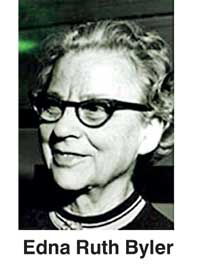 This is in stark contrast of the Sri Lankan mindset, where we are being groomed by our parents and teachers to excel in our academic and professional interests to gain employment pursuing a white collar job. I too started my career, qualifying as a young Chartered Accountant in my mid-twenties and joined Hayleys PLC.

Times have changed now, where we are passing out large numbers of academic graduates and professionals every year. It's such a good feeling to see the young faces at the convocation, accomplished with their academic/professional qualifications looking forward to rise in their careers. However, the question that comes to my mind is whether these graduates would be gainfully employed.

Sri Lanka boasts of a low unemployment rate of 4%, but have we measured the percentage of workforce which is underemployed? Our young graduates are seeking overseas pastures due to lack of local career opportunities in our country.

Sri Lanka is a country that is blessed with free education. The Sri Lankan taxpayer pays for the higher education of our academia. However, the crème de la crème of Sri Lanka migrates to developed countries – Europe, USA, Australia, etc., seeking better opportunities. This brain drain has a heavy cost to our economy.

Most of my batch-mates who pursued higher studies in biochemistry at University of Colombo are now much sought after scientists in the USA and the UK. Recently a friend of mine and her husband, both having doctorates in the field of chemistry, returned to Sri Lanka from USA. They are also passionate photographers who like to travel and explore untrodden places in the rural hinterlands However, since they couldn't get the desired career opportunities in Sri Lanka, they returned to the USA.

What needs to be the solution? Should we continue blaming the systems, the politicians, the lack of Foreign Direct Investment, and corruption, or should we take our destinies into our own hands and become creators of business ventures, harnessing the culture of entrepreneurship?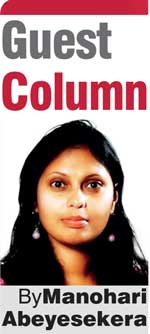 World's most valuable brands

US-based IT companies dominate the world's most valuable brand list.

What struck me was the concept of incubation labs in US universities, which are basically empty spaces with computers encouraging undergraduates to come up with their own inventions, business plans, be creative and stand on their own feet.

Small- and Medium-sized Enterprises (SMEs), firms with fewer than 500 employees are the backbone of US economy. They make up 99% of all firms, employ over 50% of private sector employees and generate 65% on net new private sector jobs.

In addition, the US universities have entrepreneurship circles for the undergraduates, allowing them to go out and reach out to overseas markets, whilst they are pursuing higher studies. I was impressed with their thoughts, simple ideas – flu detection thermometer, tying up with African tribeswomen to knit baby wear and sell it in USA, etc.

When Sri Lankan universities focus most of their attention to conduct career fairs attracting the top corporates to recruit local undergraduates, US universities drive creativity and allow undergraduates not to just seek jobs and instead be a "job creator".

We need to inculcate this concept in our local universities, including entrepreneurship as part of the university curricular, which would embed creativity, a combination of legal, finance, marketing, capitalising on social media, and then invite bankers, venture capitalists, and NGOs to fund their ideas.

The universities need to invite successful Sri Lankan entrepreneurs who have broken barriers in e-commerce and IT and request them to be mentors in developing the incubation lab philosophy.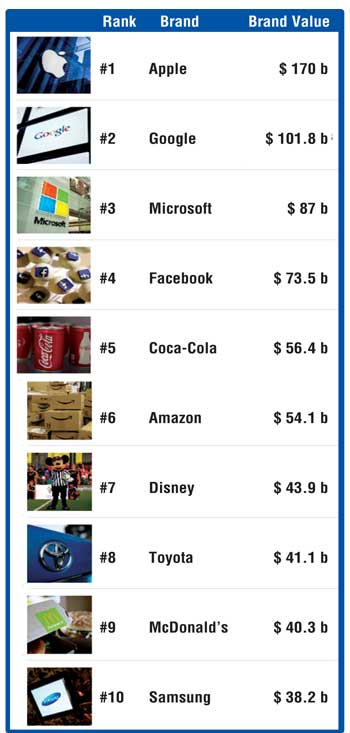 Ten Thousand Villages

In Washington DC we were taken to the Ten Thousand Villages store in Rockville. Ten Thousand Villages was founded more than 60 years ago through the visionary work of Edna Ruth Byler, a pioneering businesswoman. Byler was struck by the overwhelming poverty she witnessed during a trip to Puerto Rico in 1946. She began a grassroots campaign among her family and friends by selling handcrafted products of the artisans. This provided sustainable economic opportunities for artisans in developing countries by creating a viable marketplace for their products in North America.

From humble beginnings, Ten Thousand Villages has grown to a global network of social entrepreneurs working to empower and provide economic opportunities to artisans in developing countries in more than 35 countries. To my disappointment, they did not have any Sri Lankan products on display, although there were many products from India.

As one of the world's largest and oldest fair trade organisations, Ten Thousand Villages cultivates long-term buying relationships in which artisans receive a fair price for their work and consumers have access to gifts, accessories and home décor from around the world.

What is unique is that the customer receives a story card on the artisan, and an emotional connect is instantly created between the customer and supplier. These platforms are ideal to be used by Laksala, the state owned handicraft store to connect with the global world, to showcase the talents of Sri Lankan artisans. Further, if Laksala could come up with a story around the artisan coupled with their products, it would create a demand pull, higher brand value, touching the tourists' minds to purchase more Sri Lankan gift items.


Bad Girl Ventures

When I was in Cincinnati, I had a privilege of meeting a NGO named Bad Girl Ventures (BGV). Such a strange name, and I wondered what it was all about. The representatives of BGV explained that the downtown Over the Rhine, the alley in 2005/06 was known as a notorious city with high crime rates due to drug addiction, unemployment, broken families, etc., but today with greater efforts from the mayoral office, sheriff, etc. the crime rate has seen a marked decrease. The Government was able to rehabilitate the dilapidated buildings, encourage people to settle in, increased police patrols, and has strived to increase self-employment opportunities.

Bad Girl Ventures provide the platform for women who come from under-privileged backgrounds to educate them in running an enterprise, in 12 lessons spread across three months for a fee of $ 300. I was really impressed with their simple e-flyer designed in pink and white with a tag line 'Have a great business idea?' a sandwich course on setting up a company, understanding your business, drawing up a business plan, key components of finance, law, marketing, etc. The best student who comes up with the best start-up idea and execution plan is rewarded with seed capital by Bad Girl Ventures, and would also obtain bank assistance under micro financing schemes for $ 25,000. In our universities we need inculcate similar programs in Sri Lanka to drive entrepreneurship, not just a simple academic course, but a combination of education and assisting in raising the necessary funding to encourage the entrepreneurship drive.

I welcome the Government's plans for facilitating entrepreneurship in its recent Budget under the theme 'Enterprise Sri Lanka,' with a thrust on empowering women.

It's time that we develop young entrepreneurs who have a passion to create something unique to be a leader and be creators of employment, who are willing to take the plunge from the current comfort zone of a monthly wage – dare to dream, for a prosperous Sri Lanka.

(The writer is Head – Strategic Business Development of Hayleys PLC, and a Director of Hayleys Group Services and can be reached via manoabey7@gmail.com.)