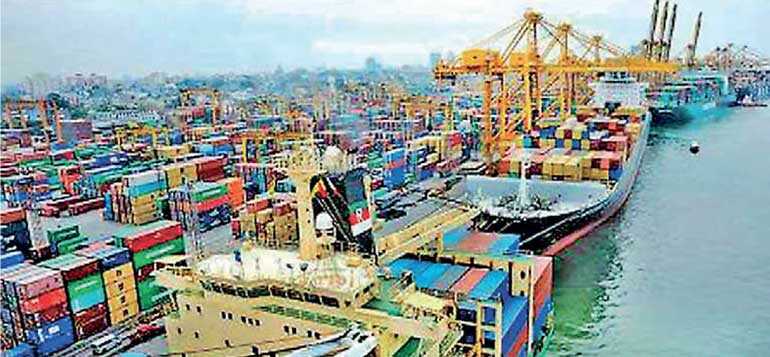 The port of Colombo which has been ranked number 22 in container volume and number 13 in connectivity has had this growth purely due to the international business and the partnerships it has developed over the last 20 years
---
I have always discussed that shipping and ports business is truly a global business networked with multiple parties. No country who wants to be in the global stage can compete alone without international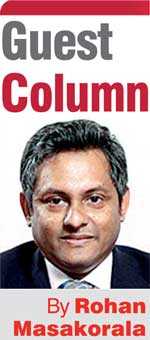 partnerships in modern shipping. It is irrelevant whether a nation is developed or developing or has cargo and technology. They all need partnerships to capture global trade in a network of ports and shipping services to take advantage of the economic opportunities the sector provides for maritime nations.

This column gives insight to readers of examples of how the global shipping and the ports industry is positioned. It is most relevant in the current context of Sri Lanka, where a sentiment of nationalism is built through a false propaganda campaign that the ports and terminals of Sri Lanka must be run by the state. This argument will indeed please people who would not understand the business models of modern ports and shipping. Asia to Europe, Middle East to Africa and to the Americas, major ports are a business of partnerships of governments, terminal operators, shipping lines and other financial institutions. Each party brings in business synergies and contributes to the sector growth through assets and financial resources sharing. Others bring geography, global scale and regional networks to bind major ports with shipping lines, (both major lines and feeder lines). These arrangements help to mitigate inefficiencies and reduce costs of operations by ensuring the ports and the terminal business is continued with each other's commitment. As they say success comes with 'teamwork'.

The partnerships not only bring business synergies but ensures continued business security as well as financial transparency among stakeholders. In this background, the port of Colombo which has been ranked number 22 in container volume and number 13 in connectivity has had this growth purely due to the international business and the partnerships it has developed over the last 20 years. However, if Colombo wants to grow beyond a transshipment hub of the Indian subcontinent, (transshipment being a business that is highly competitive and that can move from one port to another overnight if the environment is not conducive), it needs to change its strategy. The example I draw on this is none other than Singapore, which once tried to remove a major shipping line from a partnership and within weeks it started to lose transshipment business to Malaysia and had to reverse back its stance to retain business. Although being the world's number one seaport at that juncture, it realised the location is not sufficient to retain business, but the international partners are the key for its success as well as PSA to look outwards (discussed later in the article)

Who controls the global container markets, ports, and routes?

Many people who are not in the shipping industry are unaware that shipping is mainly controlled by massive global ship operators and owners who have pumped in billions of dollars for ship hardware to provide scalable transportation solutions for world trade. It is always easier to question why every maritime nation cannot have its own fleet of ships. The answer lies in achieving economies of scale and global funding to invest in massive hardware on a long-term basis and to sustain market volatility, such as imbalance of trade as we are facing today due to COVID-19.

The above UNCTAD graph shows that major economies and developed countries control well over 80% of the world's container cargo throughput. However, it is interesting to note that those developed countries too build partnerships and alliances to maximise asset sharing and planning cargo collecting and discharging routes. On the contrary one can ask, why should Maersk, Denmark based the world's biggest shipping line go into partnership with its competitors? The reason the same principal of economics.
Today the ten major shipping lines work in three major alliances in partnership combining synergies to provide shipping services to global customers. By being partners they negotiate with ports and terminal operators of the required services and commit volumes globally to international port operators while sharing assets such as ships. Therefore, it is proven beyond doubt that, irrespective of the country's wealth and the size of the shipping line, they do partner with competing lines for logical reasons as networks provide better business models and solutions than working in isolation.
Who handles global containers?
The above research by Drewry is very clear that container handling done by ports around the world are once again done with partnership for reasons of competitiveness and to secure committed market share. For this purpose, irrespective of the region, terminal operators, shipping lines and states work together in operating global throughput in ports. Interestingly the global average for state participation/ownership is around 20%, whereas, international terminal operators, shipping companies and other private equities amount to nearly 80% of ports and terminal equities. Therefore, the argument brought upon that state should operate in isolation is a myth and a misguided nationalistic view by those who do not understand the global networks of ports. It is not the countries that decide on which shipping line calls on its ports, but a variety of reasons determine that factor.

If you look at the Indian subcontinent, India has the biggest cargo volume output. But it is not India that decides how the shipping routes and port calls are designed. Nor does Sri Lanka. The ship owners take that call. In the recent weeks when Colombo had congestion, as a transshipment port, Sri Lanka immediately had service withdrawals and shipping lines moving into their preferred ports in the region. At the same time Colombo being the biggest transshipment volume handler in the world, accounts for less than 20% of Indian subcontinent throughput.

Citing the case on operating ports, both Sri Lanka and India took the correct decision over the past two decades by going into joint ventures of its terminals. Over the past 20 years most Indian ports have gone into joint ventures with DP World of Dubai, PSA of Singapore, and AP Moller of Denmark. At the same time Sri Lanka too had partnerships since 1999, with numerous parties at SAGT and recently the CICT with China, and these partnerships have brought in efficiencies as well as business to port of Colombo making it one time the second fastest growing port in the world. Interestingly, the much talked about Adani Ports has been investing in India and other parts of the world and is fast beating DP World in the Indian subcontinent throughput share.

Therefore, it is as important for Colombo and its East terminal to be developed as a consortium to partner terminal operators as well as international shipping lines wherever possible. Indeed, the share of the landlord should be a fair deal and must ensure that the business brings in more revenue to the state as the port of Colombo grows with international partnerships. Certainly, operating in isolation is not the answer, as proposed by nationalists. Even in India, last major government terminal in JNPT is now calling for privatization to compete with other terminals in India. Even in the communist China, most of the major port operating groups are either state-owned enterprises or have state-owned enterprises as their major shareholders – for example Shanghai International Port Group and Qingdao Port International.

But these and other state-owned port companies are run as private or quasi-private organisations, and some are quoted on stock exchanges. Additionally, many Chinese port companies operate their container terminals in joint ventures with private operators such as PSA, HPH, APMT and DP World. So, the argument of self-management of ports and terminals is just a populist political term even when compared to massive economies such as USA and China.
Why should ports look outwards?
The above four graphics are the top international terminal operators among more than 20 global ports and terminal operators who operates and invest in worldwide terminal business. The pictures show that these port operators are present from the US to China, from UK to India, from Singapore to Australia, from Middle East to Africa and to the Americas. None of these investments are called selling of ports by respective citizens of those countries, sadly done only in Sri Lanka by media mad political groups for extremely selfish reasons. They are all leased out joint ventures and creation of networks, where terminal operators can give global solutions to global alliances and secure sustainable growth with profit sharing with states and other stakeholders. The most important factor here is, that it relieves government and taxpayer of pumping in massive investment for infrastructure development. The most popular model around the world is the landlord model, where governments not only earn terminal revenue but in the medium term take other royalties along with fresh revenue through value added maritime services. This is what has been recommended in Sri Lanka for decades, but policy makers have yet to identify this crucial change that we need to become a maritime hub along with further liberalisation of all sectors to make it an investor friendly destination.

The secret of these global terminal operators is aligning themselves with competitors and working in partnerships with shipping lines and cargo owning countries. E.g. Port of Singapore Authority (PSA) handles 30Million TEUs in Singapore in partnership with shipping lines and investors. While another 30 million TEUs is handled around the world through investments, making its total throughput 60 m TEUs. Similar are the operations of DP World, China and other global operators. Even London's most modern and new terminal is operated by DP World of UAE.

This is where Sri Lanka went wrong. Although it established itself (SLPA) way before some of the other global terminal operators including DP World, it failed to look outwards to use its hard-earned money and knowledge to invest in international ports. Instead, the policy makers kept on looking inwards, and as what is happening today, is now starting to resist foreign investments, including our largest cargo provider, India and one of the biggest ship operators in the world, Japan to partner ECT. This closed mindset will be the downfall of our ports sector if Government gives into hard nationalism and unions on another agenda without understanding the consequences. If one thinks the location is the only reason that hubs are created, they are quite mistaken, as the modern-day shipping is more built on networks and partnerships. Preparing for that competitiveness with proper capacity enhancement is the real answer behind Sri Lanka's and SLPA's success.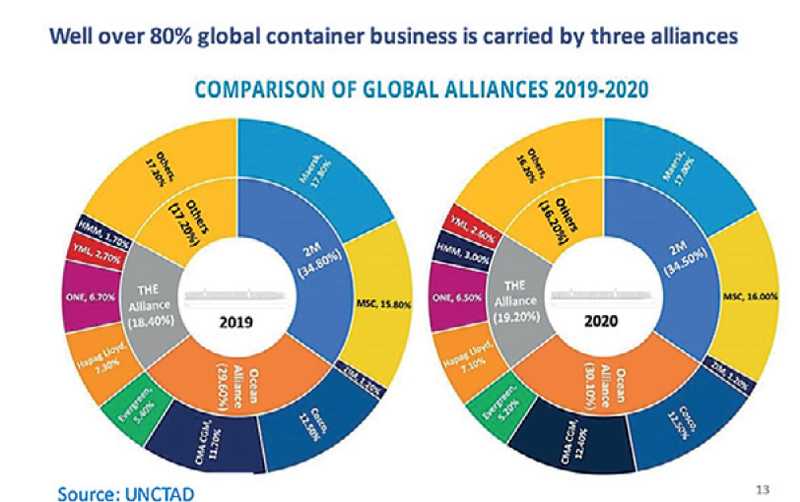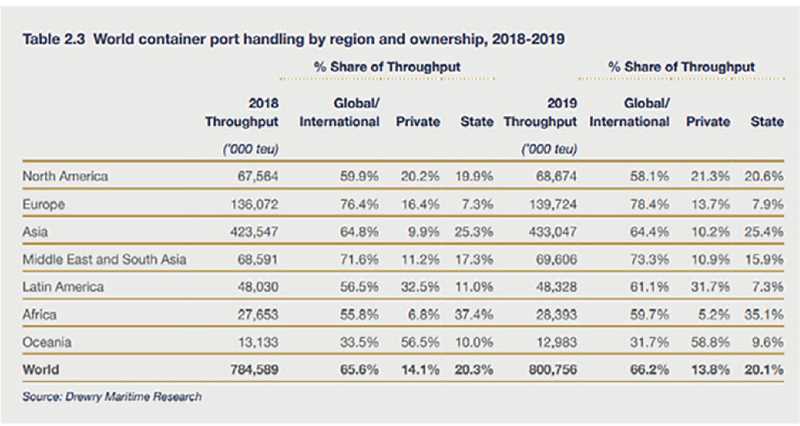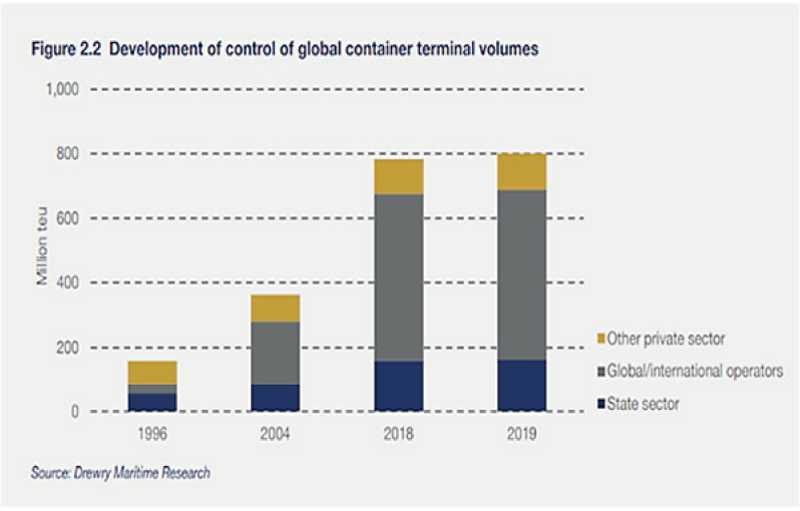 ---
(The writer is an economist, the CEO, Shippers' Academy Colombo and Chairman, Logistics Advisory Committee, National Export Strategy to the Export Development Board – Sri Lanka. Currently the Director General of Sri Lanka Association of Manufacturers and Exporters of Rubber Products and former chairman of the Sri Lanka Shippers' Council and Secretary General of Asian Shippers' Council. He can be contacted at rohanmas458@gmail.com.)
---