Tourism Leaders' Summit and International Tourism Research Conference – 2018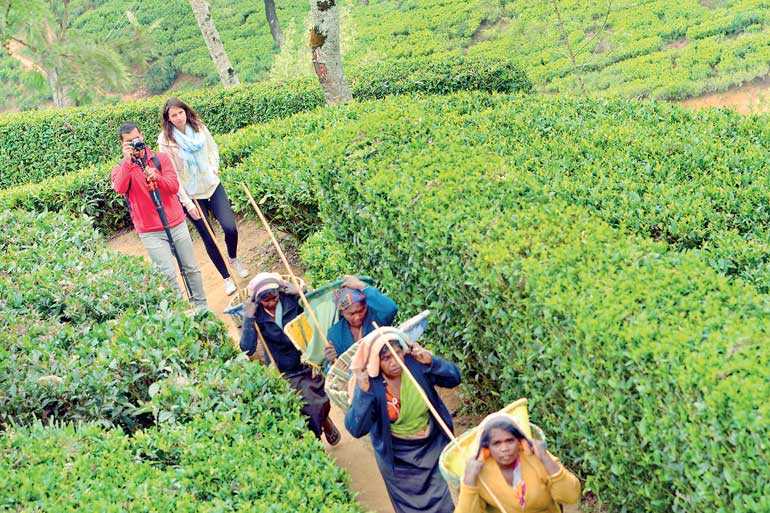 Inclusiveness,

coopetition and innovation

Sustainable tourism is the concept of visiting a place as a tourist and trying to make a positive impact on the environment, society and economy. Tourism can involve primary transportation to the general location, local transportation, accommodations, entertainment, recreation, nourishment and shopping. It can be related to travel for leisure, business and visiting friends and relatives. Given its natural advantages, the tourism sector is viewed as one of the most important engines of growth and development in the economies in many countries.

The advantages of tourism include employment opportunity, growth of service sector, foreign exchange earnings, opportunity for recreation, economic growth, cultural exchange, better international relations, enjoyment, better health and wellness. It also has negative impacts such as damage to the landscape: litter, erosion, fires, disturbance to livestock, vandalism. Traffic congestion and pollution. Tourism industry has generated $ 7.6 trillion (10.2% of global GDP) and 292 million jobs in 2016, equivalent to ibe in 10 jobs in the global economy.

There is now broad consensus that tourism development should be sustainable; however, the question of how to achieve this remains a subject of debate. The concept of sustainable tourism is tightly linked to a concept of sustainable mobility.

During the 70th Session of the UN General Assembly, 154 heads of state or government adopted the bold and ambitious '2030 Agenda for Sustainable Development,' along with the 17 Sustainable Development Goals (SDGs) that aim to, inter alia, end poverty, protect the planet and ensure prosperity for all.

Based on this universal, integrated and transformative vision, UNWTO is placing its efforts and tireless work in contributing with its technical assistance and capacity-building to the achievement of these global goals. UNWTO is working with governments, public and private partners, development banks, international and regional finance institutions, the UN agencies and international organisations to help achieve the SDGs, placing an emphasis on Goals 8, 12 and 14, in which tourism is featured.

UNWTO developed the 'Tourism for SDGs platform' with the support of the State Secretariat for Economic Affairs of Switzerland – is aimed at policy makers, international organisations, academia, donors, companies and all tourism stakeholders and encourages them to engage in SDG implementation strategies. The platform's three main features, Learn, Share and Act, are also calls for action, conversation and collaboration towards a sustainable tourism sector.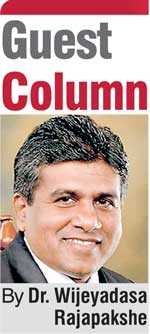 Goal 8

Promote sustained, inclusive and sustainable economic growth, full and productive employment and decent work for all. Tourism is one of the driving forces of global economic growth and currently accounts for 1 in 10 jobs worldwide. By giving access to decent work opportunities in the tourism sector, society – particularly youth and women – can benefit from enhanced skills and professional development. The sector's contribution to job creation is recognised in Target No.8.9 by 2030, devise and implement policies to promote sustainable tourism that creates jobs and promotes local culture and products.


Goal 12

Ensure sustainable consumption and production patterns. Tourism sector that adopts sustainable consumption and production practices can play a significant role in accelerating the global shift towards sustainability. To do so, as set in Target 12.b of Goal 12, it is imperative to develop and implement tools to monitor sustainable development impacts for sustainable tourism which creates jobs, promotes local culture and products.

The Sustainable Tourism Programme (STP) of the 10-Year Framework of Programme on Sustainable Consumption and Production Patterns (10YFP) aims at developing such practices, including resource efficient initiatives that result in enhanced economic, social and environmental outcomes.


Goal 14

Conserve and sustainably use the oceans, seas and marine resources for sustainable development. Coastal and maritime tourism, tourism's biggest segments, particularly for Small Island Developing States' (SIDS), rely on healthy marine ecosystems. Tourism development must be a part of integrated Coastal Zone Management in order to help conserve and preserve fragile ecosystems and serve as a vehicle to promote the blue economy, in line with target 14.7. By 2030 increase the economic benefits of the sustainable use of marine resources, including through sustainable management of fisheries, aquaculture and tourism.


Sustainable tourism
Sustainable tourism is viewed by many as an oxymoron or metaphor since it seriously can't change anything. There basically isn't a way we can make tourism sustainable but if all stakeholders put their heads together and work hard it could possibly work in a viable world. It is a reality that many things done in the name of sustainability are actually masking the desire to allow extra profits. There is often alienation of local populations from the tourists.
Environmental sustainability focuses on the overall viability and health of ecological systems. Natural resource degradation, pollution and loss of biodiversity are detrimental because they increase vulnerability, undermine system health and reduce resilience. This aspect of sustainability has been the most often discussed subject.

Many coastal areas are experiencing particular pressure from growth in lifestyles and growing numbers of tourists. Coastal environments are limited in extent consisting of only a narrow strip along the edge of the ocean. Coastal areas are often the first environments to experience the detrimental impacts of tourism. The inevitable change is on the horizon as holiday destinations put more effort into sustainable tourism. Planning and management controls can reduce the impact on coastal environments and ensure that investment into tourism products supports sustainable coastal tourism.

Mount Everest attracts many tourist climbers wanting to summit the peak of the highest mountain in the world each year. Everest is a UNESCO World Heritage site. Over the years, carelessness and excessive consumption of resources by mountaineers, as well as overgrazing by livestock, have damaged the habitats of snow leopards, lesser pandas, Tibetan bears and scores of bird species. To counteract past abuses, various reforestation programs have been carried out by local communities and the Nepalese Government.

Third World countries are especially interested in international tourism and many believe it brings countries a large amount of economic benefits including employment opportunities, small business development and increased in payments of foreign exchange. Many assume that more money is gained through developing luxury goods and services in spite of the fact that this increases a countries dependency on imported products, foreign investments and expatriate skills. This classic 'trickle down' financial strategy rarely makes its way down to brings its benefits down to small businesses.

It has been said that the economic benefits of large-scale tourism are not doubted but that the backpacker or budget traveller sector is often neglected as a potential growth sector by Third World governments. This sector brings significant non-economic benefits which could help to empower and educate the communities involved in this sector. Aiming 'low' builds upon the skills of the local population, promotes self-reliance and develops the confidence of community members in dealing with outsiders, all signs of empowerment and all of which aid in the overall development of a nation.

There has been the promotion of sustainable tourism practices surrounding the management of tourist locations by locals or the community. This form of tourism is based on the premise that the people living next to a resource are the ones best suited to protecting it. This means that the tourism activities and businesses are developed and operated by local community members and certainly with their consent and support. Sustainable tourism typically involves the conservation of resources that are capitalised upon for tourism purposes. Locals run the businesses and are responsible for promoting the conservation messages to protect their environment.

Community-Based Sustainable Tourism

Community-Based Sustainable Tourism (CBST) associates the success of the sustainability of the ecotourism location to the management practices of the communities who are directly or indirectly dependent on the location for their livelihoods. A salient feature of CBST is that local knowledge is usually utilised alongside wide general frameworks of ecotourism business models. This allows the participation of locals at the management level and typically allows a more intimate understanding of the environment.

Environmentally sustainable development crucially depends on the presence of local support for a project. It has also been noted that in order for success projects must provide direct benefits for the local community.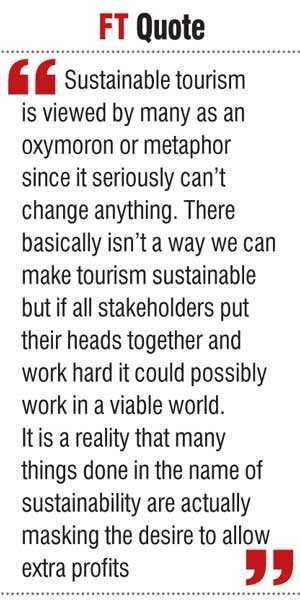 It has also been said that partnerships between governments and tourism agencies with smaller communities is not particularly effective because of the disparity in aims between the two groups, i.e. true sustainability versus mass tourism for maximum profit.

Sri Lanka, the pearl of the Indian Ocean as it is widely known has attracted foreigners from early historical times. For centuries, Sri Lanka has been an important stop-over point for sailors, explorers and traders travelling between East Asia and Europe. In 1937, during the colonial era, British administrators set up the country's first Government Tourist Bureau, primarily in an effort to facilitate the large volume of passengers sailing between west and east through the ports of Colombo. Sri Lanka has a rapidly growing tourism industry which contributes significantly to the economic growth of the country.

The Ceylon Tourist Board and the Ceylon Hotels Corporation were set in 1966. This helped in developing the Sri Lankan hospitality industry as well as a boost to the tourism industry. Tourism developed rapidly in Sri Lanka after 1966 with beach resorts and ancient cities like Kandy and Anuradhapura being the main attractions. The long ethnic conflict affected tourism industry in Sri Lanka adversely and tourists' arrivals declined enormously but since the end of the conflict in 2009, tourist arrivals as well as revenue have increased sharply. Sri Lanka is currently in the midst of a tourism growth spurt, which has the potential to turn the small South Asian island nation into one of the world's most popular tourist destinations in the years to come.


Heritage tourism

Heritage tourism has become a key area of focus. Sri Lanka has some 3,000 years of history on display in ancient palaces, Buddhist temples and townships carved into rock faces throughout the country's interior. Most of them could be categorised according to their affiliations with Buddhism, the succession of ancient civilisations that inhabited the island, and its colonial legacy. Religious and pilgrimage tourism is also a key growth segment.

The country's tourism industry has also worked to attract visitors interested in Ayurvedic medicine, ecotourism, adventure sports, arts and crafts, volunteering, spices, and food and shopping, for instance. The Meetings, Incentives, Conferences and Exhibitions (MICE) segment has also become a key area of focus in the industry in recent years.

Although Sri Lanka is a small island, we have a rich cultural heritage both tangible and intangible. We also have eight UNESCO World Heritage Sites, plus a bevy of natural, cultural and religious attractions. That consists of two natural sites; Sinharaja Forest Reserve and Central Highlands and six ancient cultural sites namely Ancient City of Polonnaruwa, Ancient City of Anuradhapura, Golden Temple of Dambulla, Ancient City of Sigiriya, Sacred City of Kandy and Old Town of Galle and its Fortification. Taken together with a huge number of planned and ongoing hotel construction projects, these assets have contributed to the country's rising reputation as an attractive and good value destination for foreign tourists and investors alike.

The Central Cultural Fund established in 1980 for the purpose of preservation, conservation and restoration of those heritages plays a vital role towards the development of the tourism industry.

In 2005 the Government passed the Tourism Act which replacing 1966 law that had set the development agenda for the sector for the previous four decades. Under the new legislation, which came into effect in 2007, the SLTDA was established as the country's primary tourism development entity, under the umbrella of the Ministry of Tourism. A handful of additional entities were also launched around the same period, including the Sri Lanka Tourism Promotions Bureau (SLTPB), the Sri Lanka Institute of Tourism and Hotel Management and the Sri Lanka Convention Bureau, all of which fall under the regulator.

The State has carried out a number of development initiatives in recent years. The SLTDA's 2011-16 Tourism Development Strategy, which is currently drawing to a conclusion, laid out a series of ambitious goals for the sector, including increasing tourist arrivals from 650,000 in 2010 to 2.5m by 2018.


Challenges

Sri Lanka's tourism industry currently faces a number of challenges. The nation's road, rail and air links have been improved considerably over the past decade, and particularly since the end of the war in 2009. Nonetheless, it remains difficult to travel around the island due to traffic congestion and in inland areas in particular, because of poor transport infrastructure. The Government currently has a variety of development plans in place to address this issue.

Despite these and other issues, the tourism industry's recent performance, plus the substantial amount of investment that is currently being spent in Sri Lanka, bode well for the future. Assuming this rate of year-on-year visitor growth continues to hold over the course the year, the country will be able to reach the Government-set goal for the sector of attracting 2.5 million tourists in total at the end of this year. Up to end of September 2018, tourist arrival is recorded as 1.73 million and it is an optimistic indication of reaching the expected goal.
(The writer, President's Counsel, is Minister of Higher Education and Cultural Affairs.)