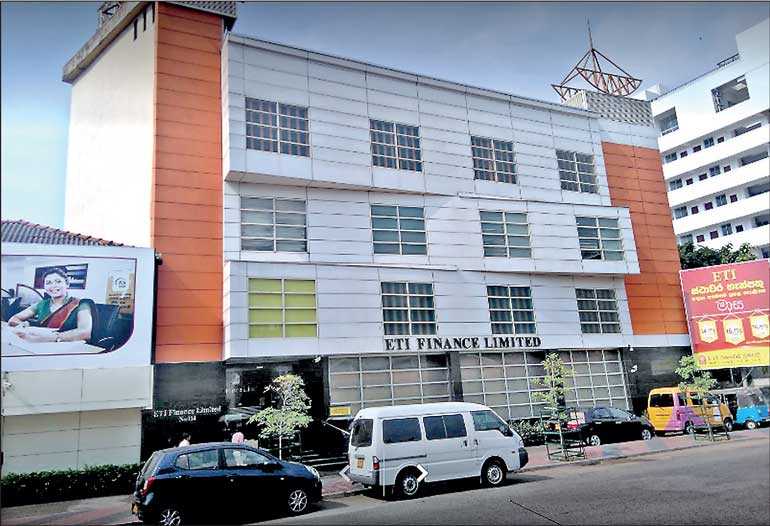 ETI Finance Head Office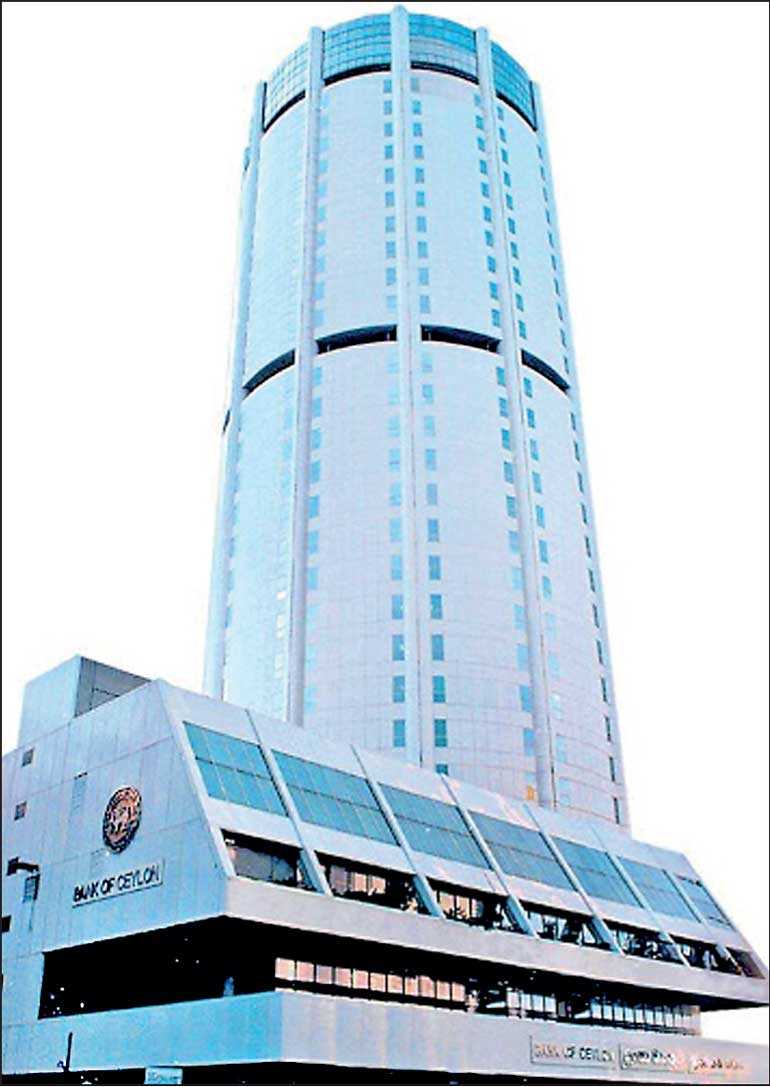 Bank of Ceylon Head Office
---
I regard the Central Bank of Sri Lanka, as an institution, with reverence and its people with respect, hence, the events which recently took place are regrettable. Viewed from a national perspective, there is a compelling need to project the right image of a nation's Central Bank in the minds of institutions we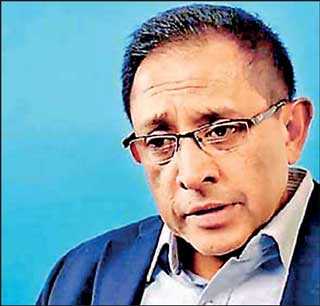 Kabir Hashim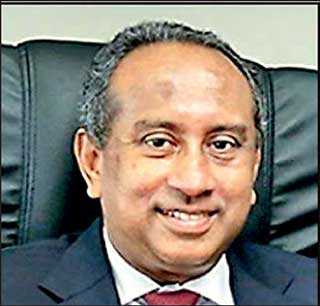 Ronald Perera PC
depend upon, such as: the IMF; multilateral development partners such as the World Bank, the ADB; bilateral development partners, whether from the UK, Japan, or the US; sources of private funds who invest in our Government securities; and of course the Rating Agencies who engage in sovereign and institutional ratings, and are the first to seek to downgrade. CBSL is an institution that has earned respect globally, and that reputation must be maintained. However, it cannot rest on its laurels.
A role for the equivalent of a White House Chief of Staff
The televised meeting and its aftermath was sad indeed. The Treasury, the Ministry of Finance, and Commercial Banks must share the blame. The President's Media Division and key advisors need to get on the drawing board to prevent and pre-empt a recurrence of events of this nature. With no disrespect to the President, I must share what I know of the role the Chief of Staff plays in the US White House. In the words of a former Chief of Staff during the George Bush era, in a discussion among several former Chiefs of Staff, as I recall it, he said: "My task was to make sure that the POTUS (the President of the United States) is well-briefed on the topic or issue at hand, has had his meals, has had his medicines and vitamins, his exercises, and he is not hungry or angry when he meets the outside." Based on this, in fact, a meeting with a Saudi leader was delayed by many hours! In November, the people elected a President to perform; hence, those within the public sector must perform too, rather than drag him down, regardless of the party he represents.
Our Chiefs of Staff - our secretaries and PAs
Let us be honest: what I have mentioned about the White House Chief of Staff is what all our secretaries and personal assistants have done in our careers – whether it is to protect our time, our space, or our image when a subordinate or local or overseas client is meeting with us, or whether our child is calling, or even sometimes an irate spouse! This is why I place considerable value on my secretaries and Pas, who will remain special to me wherever they are in the world. Might I add in lighter vein that I invited all my secretaries and PAs to my son's wedding! Some came from overseas just for the event!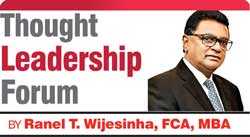 An event waiting to happen, a necessary shake up!
In my view, the Central Bank event was waiting to happen. Thus, I make bold to say that this shake up was necessary. I am hopeful that the Central Bank, and its Regional Development Department (the successor to the Development Finance Department, once headed by Director Y.A. Piyatissa, whom I negotiated with to obtain Central Bank Refinance, via the National Development Bank, at 12% when the interest rate was 19% for a large hotel group several decades ago, thus preventing foreclosure by a foreign bank) and Non-Bank Financial Institution Supervision division in particular is restructured and repositioned without any further delay. I have a sound basis for the position I take. It goes back many years. Yet it is a more recent event of 3 years ago, the current circumstances, and the many positions people take and the postures people adopt which prompt me to make this disclosure, which I had not made public.
When intentions are pure, a tide can be tamed
It is an event I had to endure for 3 years and concluded well only since I persevered to swim against a formidable tide, until, as Roger Enrico of PepsiCo said of Coca Cola when the latter launched the New Coke and had to back off, "the other guy blinked." That was on the last day of a year, Sunday the 31st of December 2017. It was a stand I took against individuals and institutions to prevent the Bank of Ceylon being directed to "take over" or even "manage" ETI. I was an Independent, Non-Executive Director of Bank of Ceylon, and Chairman of the Audit Committee, which I believe has an overarching responsibility to manage and mitigate risks to the institution.
Minister Kabir Hashim to the rescue
I must place on record my appreciation of then-Minister Kabir Hashim, for the time he took to listen to what I said face-to-face and on voice messages via WhatsApp, in both Sinhala and English, in the early hours of the morning. The stand he finally took was in defence of my cause: to protect a Bank and its people, its depositors and its reputation, its standing and its rating, and much more. It is a Bank I had come to admire and have considerable affection for. Hashim was the then-Minister of Enterprise Development, and the Bank of Ceylon was gazetted under his Ministry.
My appointment and near removal
I was appointed by the previous Minister Ravi Karunanayake, a fellow alumnus of KPMG-Ford Rhodes, via an appointment pursuant to a call he made one day in February 2015, at 4 am Sydney time, not knowing I was there. I was on my way to New Zealand to watch the World Cup and to visit my sister. I was returning a month later, hence I declined, but was told, "No, you must accept and drive the Bank, the Chairman will be a political appointee." I must thank him for the appointment, since if not for him, I would not have been "in the way." It is ironic that Minister Kabir Hashim, about 2 years before, attempted to remove me from the Bank of Ceylon Board via a letter he wrote to me and which was given to me by Chairman Ronald Perera. The letter, while thanking me for the work at the BOC, appointed me to the People's Bank Board! There was no letter removing me from BOC.
Charitha Ratwatte
In the presence of Ronald Perera, I rang a Deputy Governor of the Central Bank, who served with me on the SEC, as well as Senior Advisor to the Prime Minister Charitha Ratwatte, and of course, then-SEC Chairman Tilak Karunaratne, who I served with as a Commissioner. Each spoke to Prime Minister Wickremesinghe, whose message relayed to me was that I could choose either Bank, and that choice was mine. I must grant that to him. I did not go to visit anyone, since my conscience was clear. I recall telling Charitha Ratwatte that I was not anybody's "henchayya or chuckgolaya." Chari was in constant touch. I remained on the Bank of Ceylon Board for the full term of three years, as provided for in the Bank of Ceylon Ordinance. As a former colleague of John Keells and an alumnus of the school by the sea was to later remark, "Thomian grit and Southern guts had prevailed again!"
The politics of non-politicians
The letter appointing me to the People's Bank Board is in my private archives! I have reason to believe that those who orchestrated it were not politicians, but perhaps it was the politics of professionals and interested others, given an investigation the Chief Internal Auditor (a fellow member of CA Sri Lanka where I was once President) had completed based on a revelation about a matter connected with the Bank of Ceylon which appeared in a Sunday paper. I had only called him early Sunday morning to say, "Look into this and submit to me a report please." I must say, I have high regard for the simple, Sri Lankan University-educated, seasoned, co-operative people of Bank of Ceylon, who are an asset to the country!
Performance and protection of public sector institutions
Professionals in particular have a greater responsibility than non-professionals, to deliver performance as well as to protect the institutions they are appointed to. Last week I spoke of the need to leverage the yet-unrealised potential of the Colombo Stock Exchange. The legal and regulatory framework, the effectiveness of institutions such as stock exchanges and the robustness of the apex capital market regulator, the overall "capital market" strategy and structure, the multiple stakeholders – the accountants and auditors, the brokers, agents, investment advisors, analysts, credit rating agencies, corporate secretaries, those responsible for enforcement and litigation, including the office of the Attorney General and the courts of law, including the mechanism of arbitration, all have a role to play.
Neither by design nor by default, by either stakeholder
All those I mentioned will help maintain and sustain the confidence in and the credibility of a capital market, or they can take away from it. We must not allow the latter to happen by design of those who will engage in capital market offences, or by default of the entities they work in, who are for example: brokers, unit trusts, or credit rating agencies, who are licensee's or registrants of the SEC, who might have weak systems, or by default of the CSE or the SEC, due to poor oversight, monitoring and intervention.
Credible deterrence, the SEC, CSE, SLAASMB et al
The divisions of the SEC – viz., Market Monitoring and Surveillance; the Complaint Committees of the Office of Investor Education and Advocacy (the former External Relations Division, which we retitled the Office of Investor Education and Advocacy in 2019, modelled on the US SEC; the Surveillance and Investigation Committee (the SIC); the Supervision division (of Brokers and Market intermediaries, who engage in on and off site supervision); the Legal and Enforcement division and the Litigation division – the two divisions responsible to ensure that enforcement and litigation which is fair and responsible serve as a "credible deterrent" against capital market offences, and who will engage with the Office of the Attorney General in furtherance thereof; and the Corporate Affairs division which reviews, quarterlies, disclosures, annual reports, and should work in close co-operation with the Accounting and Auditing Standards Monitoring Board. The CSE's Disciplinary and Arbitration Committee is a key committee at the level of the exchange and this committee is ordinarily resourced with nominees of Government, on to the Board of the CSE, but with approval of the Commission of the SEC.
The tone at the top – the Commission itself
The Complaints (Review) Committee of the "Non-Executive" Commission of the SEC, which any complainant has recourse to, has a key role in bringing in the depth and breadth of analysis, independence and objectivity, equity and fairness, balance, and quite simply justice and redress, which the "Executive" system within the CSE and the SEC might have been unable to deliver. This is why I always maintain that a Non-Executive Chairman, particularly of a regulator, cannot play a hands-off, passive, disengaged role, as has happened under many regimes of the past. It might have worked well two decades ago, but certainly not now.
Commitment of professionals makes history happen
Readers will find it interesting that though specifically provided for in the SEC Act, this Complaints (Review) Committee was not established for 3 years under even the "Good Governance" regime, and we established and operationalised it in the latter part of 2018, leading to the first directive awarding compensation to an investor (a neglected complaint made to the CSE, in 2015 and to the SEC in 2016). I must place on record my deep appreciation of the tireless and relentless work of fellow commissioners Arjuna Herath as Chair, and Jayantha Fernando and Manjula De Silva, who served on the Complaints (Review) Committee and who helped me make this happen. This is a complaint that had been reviewed by the CSE, including its Disciplinary and Arbitration Committee twice, and was lying with the SEC for almost 3 years. Placing this matter many times on the drawing boards of many was stressful. The considerable hours and days, even months, of guidance to Directors and Managers – guidance which they had never been given for 3 years – was challenging. Straining of relationships occurred. The probation period of a director was not extended and she left. I believe that vacancy yet exists.
Perseverance pays on the part of all
I must most definitely place on record, with respect and admiration, the patience and perseverance of the complainant, Chartered Accountant Raji Gunewardena. As I mentioned to two key parties a month ago about their yet pending complaint, over which I no longer have any jurisdiction except as a well-wisher of the SEC, CSE and the market, while justice delayed is justice denied, the fair and just outcome of any complaint or litigation is a function of an active complainant, rather than one who is passive and sleeps on their rights.
A co-operative defendant
This anecdote will be incomplete if I do not place on record my appreciation of the broker, who finally settled the amount we directed that he pay, destroying the myth of several who had many an adjective for him. I wished him well then and wish him well now, and urged the regulator to put it behind us. The stock market is, as I have termed it in this column even 10 years ago, a public playground. There are rules of the game. However no referee, umpire, or regulator, should "black mark" a player to perpetuity even by word, more particularly if the player has never been directed to compensate, but rather only critiqued and inconclusively investigated.
The Triple P initiative and awards
Readers might wonder what PPP stands for. When I took office as Chairman, having performed a "diagnostic assessment" of the regulatory scope coverage and effectiveness of the divisions and people within the SEC, and its oversight over the CSE, its licensee, I had identified a number of weaknesses. Yet recognising the larger number of truly sincere, committed, experienced and knowledgeable professionals, many of whom I had known for years, I chose to capacity-build senior people and of course, train and develop a number of eager and regulatory institution-related, career conscious progressive people at the SEC.

I was privileged to launch what I termed The Triple P Initiative. It stands for Punctuality, Proactivity, and Productivity. I am happy that a young woman professional, a Chartered Accountant, got the Monthly Award - a Chairman's Award, for two consecutive months. Another Award recipient was identified but I did not have the opportunity to present her an Award, or to sign off a certificate as the division's Director Dr. Harshana Suriyapperuma reminded me. Harshana heads perhaps one of the best-organised, punctual, proactive, and productive divisions at the SEC.
Collateral damage
Let me conclude by saying, that there is a cost to being independent and objective, apolitical, unbiased, not prejudiced, and unafraid. There is a price for not indulging in what I term the "GAGA" syndrome –going along and getting along – even with your appointing authority. You earn the name "difficult", and it stays. But then, I earned that name in the private sector, also for protecting a conglomerate from poor strategic decisions and inappropriate acquisitions, for recommending desirable divestitures or closures, or projects that may have bled the company, and instead supporting fully progressive projects and acquisitions.

I was privileged that the respected Chairman understood my sincerity of purpose well. In fact once when I had recommended that a few projects not be pursued, there was an interesting anonymous, scurrilous letter. The Chairman knew me from 14 years before. He handed it to me and said he had received many such letters in his career, and said "Ranel, someone's got a dagger drawn at you. Treat this letter with the contempt it deserves - throw it in the waste paper basket." I read it and kept it in a scrapbook. I plan to hand it over to my son!

From an administrative, perspective, designing, implementing and executing, for example a Triple P Initiative is not always easy. But it was worth it. I hope this scheme is continued with. The dividend I receive for taking a stand for what is right is the second name I acquired – "Difficult." That is the collateral damage to my name. I am reminded of what the late Lakshman Kadirgamar said when he was called the same for doing and saying what he thought he should. He said he was proud to carry that name. I take the same pride!


The writer was Chairman of the SEC, between June 2018 and November 2019, a Commissioner of the SEC, from March 2015 to January 2018, as well as a Commissioner of the SEC, in an ex-officio capacity between 2000 and 2001, when he served as President of CA Sri Lanka.