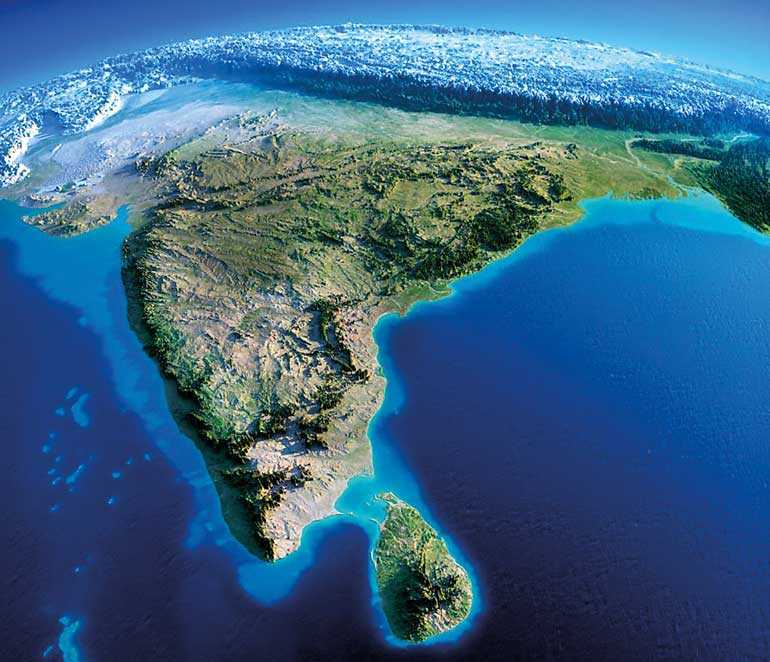 India's rise as one of the six largest economies in the world will offer opportunities as well as challenges, domestically and to the region
---
In South Asia, the India's Economic Vision of 2022 is an upcoming economic model launched in June 2018, which is to change the social and economic status of the eight South Asian Association for Regional Cooperation (SAARC) nations. South Asia consists of eight countries at various stages of development and diversity. Out of the eight nations, India is the largest with a population surpassing 1.3 billion. Nepal, Bhutan, and Afghanistan are the landlocked economies. Sri Lanka and Maldives are two island nations. Indian influence is growing into all South Asian countries. The South Asian Association of Regional Cooperation (SAARC) has been struggling to make an impact for a long period of time. India's rise as one of the six largest economies in the world will offer opportunities as well as challenges, domestically and to the region.
India with an economy of $ 2.6 trillion is planning to invest in twelve major sectors to achieve its forecasted target of $ 5 trillion in the coming seven years. This economic push by India is said to double the intra-state trade between these neighbouring South Asian countries, and for these economic policies to get successfully implemented, a stable neighbourhood is essential for India and the region.

It has been thirty years since the formation of SAARC, and the improvements seen in the region are marginal. Most of the neighbouring countries of India are either at low or middle income status, and with the economic growth of India at a faster pace of 7% GDP, a 2022 Vision Plan will not only help India but also lift the economic status or standard of living of all other SAARC nations.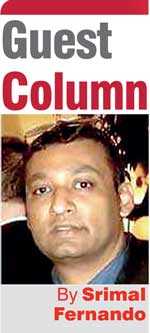 Currently India's bilateral trade with Pakistan is $ 5 billion, with Bangladesh is $ 6.6 billion, with Nepal is $ 6.35 billion, and with Sri Lanka it is $ 5.2 (Modern Diplomacy, 2018). If this Vision plan is implemented and India's economy is to grow, then India's bilateral trade with these countries will also majorly increase, and in turn uplift the other member states of South Asia.

India has a strong interest in the maintenance of a more stable balance of power, especially in this region, and on a more fundamental level, the profound changes in the next few years in India's policy initiatives are likely to impact the seven neighbouring countries. For instance, In Sri Lanka's Vision of 2025 policy document, Sri Lanka is planning to raise the per capita income to $ 5000 per year, and create a million jobs by doubling the current exports to 12 billion per year. These economic initiatives will push the wellbeing of people to upper income category (Ministry of National Policies and Economic Affairs, October 2017).

It is time for all these neighbouring countries to realise that, if India's GDP grows at 9% in the next 20 to 30 years, then the per capita income of India will also rise from $ 1500 to $ 7000 per year as per the report by PricewaterHouseCoopers, which will significantly impact them to reach a higher income status.

Also, to already show the significant progress past couple of years, the market capital has gone up from 11.02 lakh crores in 2013 to 17.44 lakh crores in 2017, which has significantly contributed to nearly 3.85 lakh crores to the central exchequer. On the welfare front, this New India Vision 2022 has given liquefied petroleum gas connections to 3.56 crore households and another 1.39 lakh toilets have been built (Department of Public Enterprises, April 2018). India is powerfully positioned among the South Asian countries, and the increase of wealth among Indians will increase purchasing power and will have a positive impact, not only on the mainland, but also on its neighbouring countries. During the last 3 years, sectors such as are power transmission, minerals and metals, heavy and medium engineering, transport and construction consulting have had a net profit of 2000-10,000 crores. Apart from these, sectors such as petroleum, power generation, coal, crude oil and financial services have contributed to the profit which is over 10,000 crores. This push by India is said to bring down rising energy cost in India and between neighbouring countries.

Further on critically examining India's Vision 2022 strategy, the GDP growth has been seen as one of the main objectives which challenges the implementation of this vision plan. In this plan, the government will have to push the current GDP of 7% to 9% in the coming two decades. Secondly, the invisible hand of the global market will also be dictating the Indian domestic policies, which will in turn influence this new Vision plan. Thirdly, local markets will also be influenced by state level regulations, which will be impacting the domestic and national outputs. Fourthly, the geographical spread of free trade among the 29 states and 7 union territories have also been uneven, and the social struggles between the different parts of India have been some of the growing concerns in the implementation of the Vision. The implementation of this Vision 2022 will require the involvement of shared responsibilities between the various agencies. Further, India will also have to implement cost reduction strategies, enabling value chains in the most appropriate geographical locations by using core competencies that might fast track this process.

The changing geopolitical and geo-economics landscape is likely to influence India and other South Asian nations and these shifts are to particularly impact the people-centred policies especially in the South Asian countries, where democracy has an instrumental value in enabling the people to express and support their claims to political attention, including claims of economic needs. All the eight countries are conscious of their responsibilities to contribute towards the economic and political stability of the region. This new 2022 economic vision of India will focus on economic prosperity, well-being for the middle class and the poor and to increase its bilateral and multilateral trade with its neighbouring countries. Therefore, these policies will have a direct effect on the 1.5 billion citizens of South Asia.

This opinion piece gives the views of the author, and not the position of any Governments of SAARC nations.
Srimal Fernando is a Doctoral Fellow at the Jindal School of International Affairs (JSIA), India and Global Editor of Diplomatic Society, South Africa. He won the 2018/2019 Best Journalist of the Year award in South Africa.