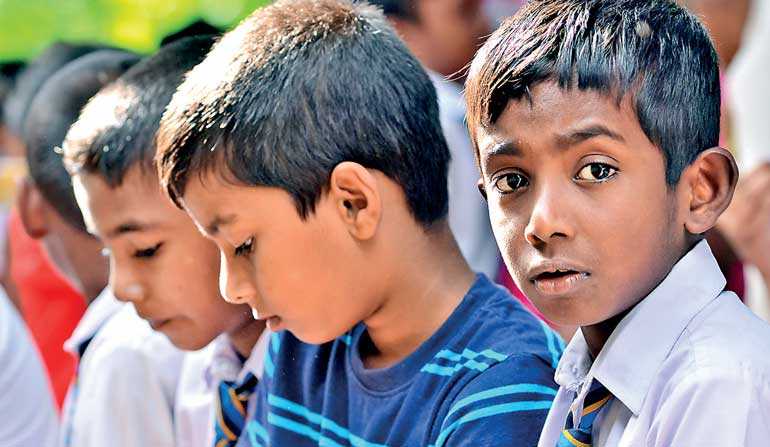 Unfortunately, our education system is purely knowledge-based and very little is done to provide moral values that are important to develop a child's character – Pic by Shehan Gunasekara
We commemorated World Women's Day on 8 March and the theme for this year was 'Think Equal, Build Smart, Innovate for Change'. One of the initiatives taken by the Government to commemorate World Women's Day was the introduction of separate compartments in several trains for female passengers. Accordingly, instead of thinking equal in line with the Women's Day theme, we have been forced to think differently of women.

There is no argument that this is an attempt to protect women from sexual harassments by male passengers, which are on the rise as we see regularly in the media. This would be a solution for the particular case, but this does not address the causes of this deplorable situation. Further, the strategy of women isolation to prevent harassments cannot be implemented in all the places, especially in work places, being an issue not limited to public transport.
Cause of the problem

In fact, the main cause of the problem is the social deterioration led by the continuous erosion of moral values of our citizens. Sexual harassment of women in public transport is only one aspect of this horrible situation in our society and this is not the only difficulty faced by women as well.

At its simplest, morals are the rules that govern which actions are right and which are wrong. Moral values, more or less, are a measure of civilisation as they reflect one's personality, attitude, behaviour, mission and vision.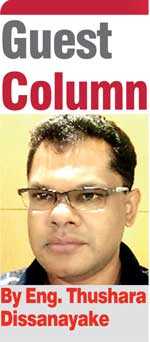 They guide us to treat other people in society with dignity and respect and help create a society where everyone can live happily. People in such a society would possess qualities like honesty, self-discipline, patience, kindness, gratitude, forgiveness, personal responsibility and courtesy.

In contrast, the present society is undergoing a considerable deterioration as what we hear and see day-to-day are quite different from what we are fond of. Respect for people – especially diversity, good social relations, mutual support, etc., are gradually diminishing and, instead, indiscipline, breach of law, rules and regulations, selfishness, lack of respect to each other and hostility are engulfing our society.

One example for this pathetic situation is the rude behaviour of drivers on our roads. Today, in urban areas, pedestrians find it hard to cross the road safely even through there is a pedestrian crossing due to the pointless panic of many drivers. The majority of the drivers do not follow basic road ethics embarrassing those who are law-abiding. The many roads traffic jams are not only due to insufficiency of the road capacities, but the unruly behaviour of drivers.

Moreover, notwithstanding the aforementioned types of behaviour, we want politicians to create a good country for us. However, what we witness in the media daily is the political mudslinging of our politicians and it is very rare to see a politician talking about a strategic solution to a problem or vital policies to develop the nation. Instead, there are many criticisms that some of the politicians are supporting various illegal businesses and crimes.

Bribery and corruption is also widespread in the country unprecedentedly. Sadly, the first lesson some parents teach their children is how to enter a popular school by offering bribes to the relevant officials. To get some work done from a public institution people are prepared to give bribes even when such things are not requested.

And the list goes on and on and similar behaviour can be observed in the other social spheres including the clergy as well.
Generalised practices

There is a strange phenomenon happening in our country and I would call it the 'rule of generalisation', though I am not aware whether such a concept exists in literature. We are naive enough to tolerate any malpractice or socially unaccepted behaviour based on this concept.

We tolerate corrupted politicians saying that it is usual for politicians to engage in corruption and we are happy only if they engage in the physical development of the country. We are whole-heartedly ready to honour them despite the fact that they are elected by us and paid with tax payers' money. We pay homage to the clergy, even if they do not behave according to the accepted practices of their religions. All in all, 'If you can't change them, join them' seems to be the theme of our society.
Behavioural change

According to psychology, our subconscious mind regulates our behavioural pattern based on what has been stored there. When a child is born his subconscious mind is like a blank sheet and he is capable to perform genetically inherited activities, only. All other things he or she learns either by way of formal or informal education. To put it differently, the formal and informal education should be able to develop a personality of a child nourished with good behaviour.

We expect our children to succeed in various fields, but very less attention is paid to the fact whether they become good citizens. Theodore Roosevelt once said: "To educate a man in mind and not in morals is to educate a menace to society". Unfortunately, our education system is purely knowledge-based and very little is done to provide moral values that are important to develop a child's character.

Minds are dumped with all sorts of knowledge and students cram this stuff and answer at examinations without changing even a single word. One classic example is the undue importance given to the achievements of the Grade Five scholarship examination. Even the Dhamma schools just teach the religious stuff to students similar to the school education system. There is no mechanism to instil virtues taught in these religions in the hearts and minds of the children through real activities. It is a well-known fact that some children attend Dhamma schools to collect the certificate, as, at times, Governments make this certificate compulsory in order to get public sector jobs.

Information alone does not change behaviour, and educators must nurture appropriate behaviour in students by activities. Today, extra-curricular activities in schools are viewed as competitions to win rather than taking as opportunities for value inculcation. When one gets older, it is very difficult to change his behaviour and reinforce new behaviour. Therefore, the best place for that is the Kindergarten and the school.
The way forward

So, where do we begin? There can be no other place than Kindergarten and schools. Kindergartens and schools should teach our children the important moral values from their early childhood as it is very difficult to change the behaviour with age. School teachers should also be given proper training as students see them as role models during their young age. The behaviour of parents is also equally important in shaping their children's behaviour as they often imitate adults.

Media plays a major role in shaping the behaviour of children and, therefore, the content they are exposed to must be appropriate. Rather than reporting what happened many television media try to describe how it happened. In fact, showing unethical picture frames, while reporting accidents and crimes, is not suitable for children. School children should be provided with ample opportunities to work in teams. Engaging in team work like sports, cultural work and community services inculcate good values in their minds.

They should be taught empathy, gratitude, generosity, humility, forgiveness and compassion through real activities.

We should not forget that the moral values that will pass to the next generation are what the current generation possesses.

In conclusion, it is worth quoting the saying, "If wealth is lost nothing is lost; if health is lost something is lost, but, if character is lost everything is lost".
(The writer is a chartered Civil Engineer.)