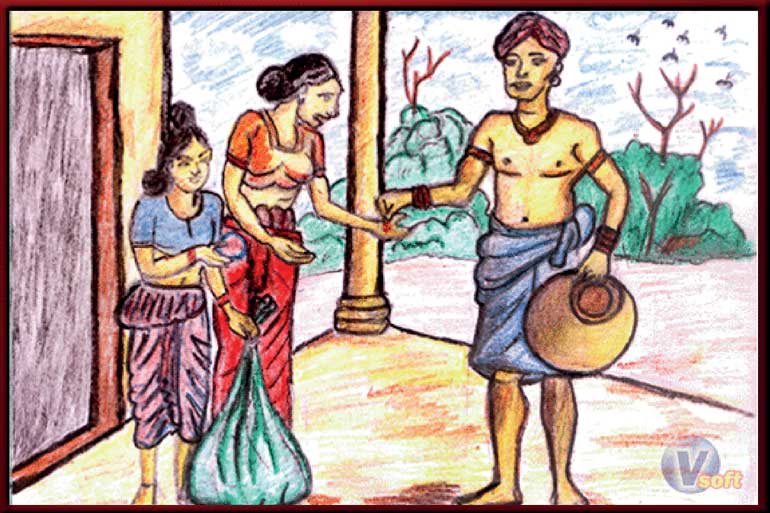 Today's world with digital disruptive technologies and mass communication availability has empowered consumers as equals among thousands of powerful companies. Social media platforms such as Facebook, Twitter and Instagram have muscled the modern consumer from being a passive observer to active participator in the entire marketing process by not only facilitating real time online communication capabilities but also giving access beyond the companies' traditional market space.

The modern customers' omnipresent nature equips him to be a catalyst in brand equity creation (or destruction). Marketing is no more "telling and selling" but in a deeper sense satisfying of customer needs; if not, delighting them. That's why founder of world's largest retailer Sam Walton once said: "There is only one boss, the customer, and he can fire everybody in the company from the chairman down simply by spending his money somewhere else."

However, despite this universal reality, how many companies truly focus on satisfying customer needs? Do these companies actually deliver the value as they shout via many marketing communications? Do consumers receive real value as they expect? How many companies focus on building a long lasting relationship journey with their customers rather than worrying about their share of wallet? If one really observe the market place, it's obvious that many marketers are not much different from the trader Serivanija in a famous Jathaka Story.

Serivanija Jathaka, one of the famous story even among children of Sri Lankan society, provides rich wisdom on marketing communication, ethics and value offering, customer relationship and brand equity in broader perspective. This story enlighten us on many aspects and provide many lessons for the modern day marketers, reminding that even though time passes on many a millennia, how important it is to consider the customer as "core" of any marketing process.

Once upon a time, five aeons ago, in the kingdom called Seri there were two traders that sell fancy items by going door to door. These kind of traders were called Vanijas and one was the Bodhisattva, who was a righteous and ethical trader known as Kachchaputta Vanija. The other trader; ambitious and greedy was known as a Serivanija. The two traders' market was in the city called Andrapura on the other side of the river Thelavatha. These two traders had an agreement on how they hawk the street first by dividing the street among themselves. Further they had agreed that one might try the street, which the other had already been on to, to do their respective business.

There was a poor family that once had had been rich merchants, but by the time of our story had lost not only their wealth but also all the sons and men in their family. The sole survivors were a young girl and her grandmother and they earned their living by labouring for rich families. Nevertheless, they had in their house a golden bowl out of which in olden days the head of the family used to eat. But it had been thrown among the pots and pans and having been long out of use, was grimed over with dirt, so that the two ladies did not know that it was gold.

One day Serivanija came to the doors of this poor family with his merchandise full of bangles and other fancy items. The young girl said to her grandmother, "My dear grandma, please buy me some bangles." Even though they were poor, and did not have any money to offer, the old woman thought of exchanging the old bowl and invited Serivanija in. She gave him the bowl saying, "Take this son and be so good as to give your sister some bangles or other in exchange."

The greedy merchant Seri took the bowl in his hand, examined it, scratched a line on the bowl with a needle and discovered that it was real gold! Then thinking that he would get the golden bowl without giving anything for it to the young girl, he cried, "What is the value of this bowl? It's not even worth half a farthing!" and threw the golden bowl on the ground. Seri did so being a greedy and cunning trader, with the intention of coming back and taking the golden bowl at no value. He rose up from his seat and left the house.

After few hours, the Bodhisattva came to the same household expecting to sell his merchandise. Once again the poor young girl made the same request from her grandmother. The old lady replied: "My dear the first trader threw off the bowl, what have we got left to offer?" But the young girl insisted and said: "The first trader was a harsh-spoken man, but this one look decent and speaks kindly. It is very likely he would take it."

So the grandmother called the merchant Kachchaputta into the house and offered the old bowl in exchange of some bangles. Seeing that the bowl was pure gold, he said, "Mother, this bowl is worth hundred thousand pieces. I haven't such value with me. I have only 500 pieces of money and stock worth as much." The whole of this he gave to them saying, "Let me retain my scale, bag and eight pieces of money for my expenses."

"My dear, the first trader said that it was not worth half a farthing and so he threw it to the ground. It must have been the efficacy of your own goodness which has turn the bowl into gold," said the old woman. The Bodhisattva with their consent took the golden bowl and quickly departed to the riverside to cross the river.

Subsequently Serivanija came back and asked them to bring out their bowl, saying he would give them something for it. But the old woman flew out at him with these words, "You made out our golden bowl which is worth a hundred thousand pieces not worth even a half farthing. But there came an upright trader who gave us a thousand pieces for it and took the bowl away."

Having heard what had happened, Serivanija exclaimed: "He has robbed me of a golden bowl worth hundred thousand pieces, he has caused me a terrible loss!" and an intense sorrow came upon him that he lost command over himself and became distraught. His money and goods he flung away at the doors of the house. He threw off his clothes, and armed with the beam of his scales as a club, he tracked the Kachchaputta Vanija to the river side and found the Bodhisattva already crossing. He shouted to the boat man to pull back, but the Bodhisattva told him not to do so. With anger, greed and disappointment his heart grew hot; blood gushed from his lips and his heart cracked like the mud at the bottom of a tank which the sun had dried up! He perished then and there.

This simple Jathaka Story provides a wealth of wisdom and many lessons for modern day Serivanija marketers.
Lesson 1 – Be ethical and sincere in marketing communication to build trust
Serivanija was not sincere in his communication and always intended to deceive the poor household. His arrogance in behaviour and deceptive nature had been already felt by the young girl and the old woman in the story. If one observes the modern market place, there are many organisations very close to Serivanija type in their marketing communication such as:
Misleading advertising – Even though it's illegal to have outright false advertisements, how many organisations communicate misleading statements about their products claiming they are much better than they actually are?
Exploitation – Manipulating people by exploiting their fears and emotions is unethical. But if you closely look at modern marketing tactics, you may find many can be categorised as exploitation.
Spam – Modern digital world will flood you with thousands of uninvited, unauthorised advertising via you digital devices. It's not only unethical, but also shows the arrogance of the organisation.
Pushy sales tactics – Many organisations push their employees via so-called performance benefits and bonuses to cross sell their products to customers without considering customer satisfaction or fulfilling of customer needs.
However, the Bodhisattva Kachchaputta Vanija was sincere, kind and compassionate in his communications and behaviour. It was well felt by the household, even prior to make the transaction. It's about one's embedded sense of servicing and satisfying another human being. Ethical marketing is less of a marketing strategy and more of a philosophy that integrates all marketing efforts. It promotes honesty, fairness and responsibility in all communications. Such marketing communications are socially and environmentally conscious. It closely links to building customer trust, loyalty and brand association. Customers are willing to engage, promote and even protect such brands.
Lesson 2 – Focus on share

of heart, not share of wallet
Serivanija was not concerned about satisfying the poor young girl's needs. There was no effort on building an emotional relationship with the young girl, nor any care, love or compassion. Serivanija's only concern was the share of wallet, how much he could earn. Greater the receipts from the deal, the bigger the wallet, the better the deal. Does it sound familiar with the modern-day marketing thinking of many businesses?

Today many companies focus on share of wallet, repeat purchases or customer visits. Does transactional behaviour equate brand loyalty? Brand loyalty is not only making repeat purchases. Brand loyalty comes from emotional connections. If the customer is emotionally connected to the brand, she will never switch no matter what value is offered by competition. Then the question is not the share of wallet, but the share of heart.

Top-performing brands build human connections. Business is all about relationships. Nothing is of more value than building an emotional engagement with your customer. Show up genuinely in your relationship. Open your heart to them and then your customer will reward you with their loyalty and take care your bottom line. It's revealed in empirical research that loyal customers are worth up to 10 times the revenue from their first purchases. Emotionally-engaged customers are three times more likely to recommend a product, and three times more likely to repeat purchase. They are less sensitive to price changes and less likely to shop around.
Lesson 3 – Be a giver,

rather than taker
Serivanija's approach was always taking more, but giving less or nothing. Many modern organisations have a similar Serivanija mentality in service/product offering for its customers and trying to profit from them, without concern whether they have created any value for the customer. Many organisations are more concerned about customer profitability and impact to the bottom line, and do not think well about creating more value for the customers. Many organisations keep on reviewing (increasing) their prices, charges and fees as an annual exercise, but never review the value propositions with the same vigour and enthusiasm.

The Bodhisattva's mentality was totally different from Serivanija's. He was a giver, rather than a taker. He in his deepest senses admitted that he ought to give everything to satisfy the customer and receive the golden bowl in return. If one has such a mental approach, the universal law is to come back the same with abundance. Even after knowing the bowl was pure gold worth a hundred thousand pieces, the household was willing to pay the premium. It was because of the truthfulness, sincerity, and giver mentality of the Bodhisattva.

How many of modern organisations have the Bodhisattva mentality in doing business? If one observes the world class performers, they have this mentality across the organisation. In such an organisation, everyone from the CEO to the janitor strongly believes deep within them that they are here to create value and give more value, more experience, and more satisfaction than their competitors.
Lesson 4 – Behold

the bowl until it turns gold
Serivanija never thought of building a long-lasting relationship with his customers. He focused on his profits only. He was not ashamed or think that deception and falsifying the facts were unethical. He never had the mentality of a giver. He had only a taker's mentality. Even after knowing the bowl was gold, he threw it away expecting to profit more at a later date. This path led towards destruction and annihilation. He even competed with anger, fear and aggression with his competitors. It was clear that with aggression and deception he would never be able to take back the golden bowl. Even today, many modern organisations are in the same trap that Serivanija was in.

Many CEOs and top managers focus on profitability rather than thinking that business is a long journey with building ethical, sincere, caring relationships with one's customers, employees and suppliers. We are living in an era of instantaneity and hence, everyone expects quick results, quick profits, quick turnarounds, quick customer relationships and quick wins. Many do not have the mentality and patience to wait until the grimy bowl turns into gold. They throw it away as Serivanija did, and push themselves into an inevitable path of destruction and annihilation.


[The writer is a Senior Banker in a leading private commercial bank with over 28 years of experience in Sri Lanka and overseas, in Branch Banking, Retail, SME & Commercial lending, Business Strategy and adopting the balanced scorecard as a performance management tool. He is an Associate of the Institute of Bankers of Sri Lanka; a Chartered Marketer of the Chartered Institute of Marketing (CIM), UK, and a Certified Management Accountant of the Certified Management Accountants (CMA), Australia. He holds a Master's Degree in Business Administration from the Postgraduate Institute of Management, University of Sri Jayewardenepura and obtained his first special degree in Business Administration from the University of Sri Jayewardenepura. He holds a Higher Professional Level Module Certificate in Strategic Management from the University of Cambridge, and Diplomas in Bank Management and Credit Management.]