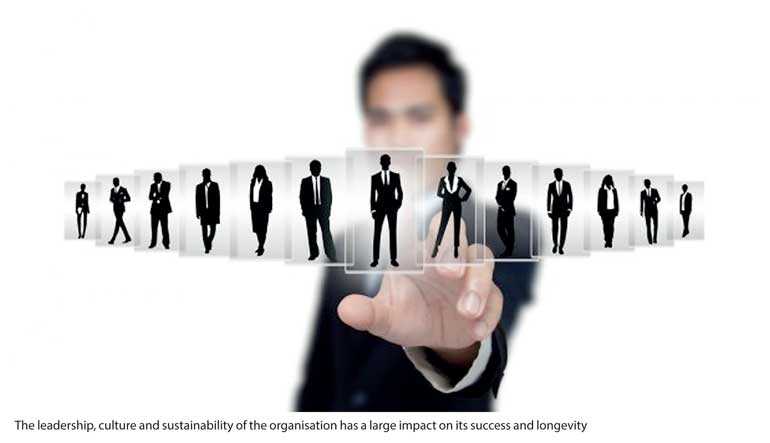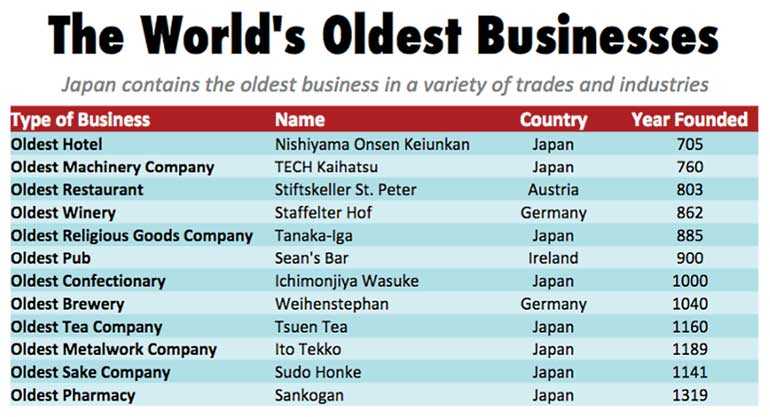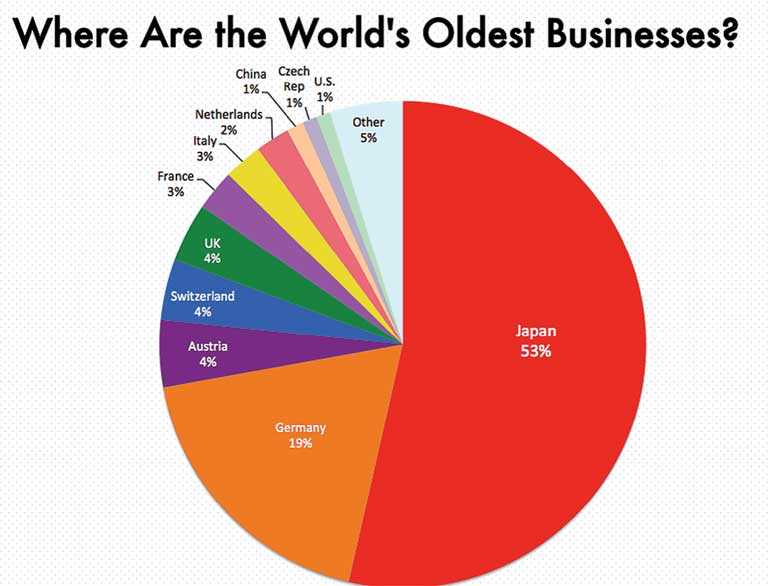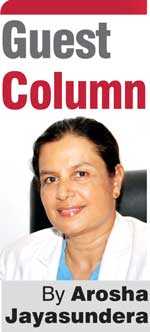 In today's fast-changing times, what is most important for an organisation? Is it the sole pursuit of profit or is it something bigger and more meaningful? What is the meaning of capitalism? The private use of resources for the purpose of production and to generate profits. Compared to this is socialism, which means that resources are used for the satisfaction of human needs.
So is there a dilemma that we face, are we in business primarily to make profits or do we also look at making a difference and adding value to people's lives? In either case, how should the organisation be structured, as monolithic companies, or smaller, nimble, and lean organisations?

I touch on this subject because the leadership, culture and sustainability of the organisation, has such a large impact on the success and longevity of the company.
In the beginning
All companies start from a zero base and then have to grow. At the initial stage, they are totally dependent on external funds for survival and need to be carefully nurtured. It is critical that all conditions are maintained at optimal levels at this incubation phase.

The UK Business Incubation definition is as follows: Incubation is a unique and highly flexible combination of business development processes, infrastructure and people, designed to nurture and grow new and small businesses, by supporting them through early stages of development and change.

Do we believe that all organisations are also optimally run throughout their existence? Can we assume that the larger the organisation, the better run it is?
Companies are dying younger today
Why is it that some of the best known organisations in the world collapsed in the 1990s? It is important to look at a few of them and see their stories:

1.Parmalat: This Italian company was started by a young boy, Calisto Tanzi, in Parma, Italy, soon after school and grew in 20 years to become the leading global producer of UHT (Ultra High Temperature) milk. In 2003, a Euro 14 million hole was discovered in Parmalat's accounting records, leading to one of the biggest corporate scandals in history. The company founder, Calisto Tanzi was jailed and reportedly admitted that he had diverted funds from Parmalat into Parmatour, its travel unit, and elsewhere. The company, however, didn't fully implode and continues its operations today under another company who purchased it.

2. Arthur Andersen: Was one of the world's top five accounting firms in the world, prior to the Enron Corp. scandal. In 2003, it had to close down, after being prosecuted by the US Department of Justice, because of planned accounting fraud, resulting in the loss of 85,000 jobs and to exist had to undergo a corporate rebranding.

3.Enron Corp.: In 2001, this Houston-based energy company went bankrupt as a result of planned accounting fraud orchestrated by its accounting firm, Arthur Andersen. Much of the business's profits and revenue were not reported in its financial statements. Once considered a blue-chip stock, Enron shares dropped from over $90 to less than $0.50, which spelled disaster in the financial world.

Companies can fail due to many reasons, but as we see from these huge companies, some of the common issues that existed were large amounts of wealth, weak systems, disloyal stakeholders and staff, and private agendas, which virtually overnight led to their demise. In fact, their huge successes also led to their failure. They had become "fat" and overconfident companies which failed to provide optimal systems.

So if the size and brand of a company is not related to its longevity, how long can companies exist for?

According to the research conducted by Forbes, the average lifespan of a multinational corporation historically over the last 100 years, was between 40 and 50 years – but unlike the human lifespan, this has been on the decline. Today "The average age of a company listed on the S&P 500 today has fallen from almost 60 years old in the 1950s to less than 20 years," according to a team of Credit Suisse analysts. In fact, according to a Boston Consulting Group report, "one-tenth of all public companies fail each year, a fourfold increase since 1965."

So what are the other big corporate names no longer with us? Today companies like Woolworths, Pan Am, Paine Webber, EF Hutton, Compaq no longer exist. These were giants in their time. These companies failed, because their customers were attracted to other low cost online alternatives, other companies operating with lower costs, competitors offering lower prices, or simply a new range of higher value and more competitive goods. The management of the companies were too firmly entrenched in their comfort zones and paid little heed to fast changing competitive developments and technological disruption from other companies.

So what does this say about their strategy, their customers, their marketing, and operations? Is it possible to state that their success made them fat and complacent, and lethargic. Were these companies operating in comfort zones which blinded them to external forces?
The world's most sustainable companies
The Ranking of the Global 100 Most Sustainable Corporations commenced with Toby Heaps, President of Corporate Knights, a Canada-based sustainability-focused media outfit. The Ranking assesses companies with market value of at least $ 2 billion.

If we look at their Sustainability Assessment of Today's Top Most Valuable Companies. Where do the great companies of today like Apple, Google, Microsoft and Facebook rank?

Apple is not in the top 100 companies, as it suffers from governance questions—particularly after Steve Jobs, the original founder, and the lack of a clear succession plan. It also has product sustainability issues.

Google isn't on the list largely because of what's known as social risk. Privacy issues have dogged it, and in addressing them, the company has found itself dealing with legal questions ahead of customer satisfaction.

Microsoft's difficulty with the European Union and its work on supposed brain-computer interface software means the company has run both regulatory and social risks and is low down on the list.

Facebook is not on the list due to concentrated control and leadership issues of Mark Zuckerberg, despite it being worth approx $ 32 billion making it 4th in world's most valuable company in the world list. Recent events also contribute to the justification of not placing the company in this List.

So which companies do appear in the Top 100 Most Sustainable Companies? The list includes a number of organisations in construction, consumer goods, retail, and healthcare such as Adidas, Amazon, Air France, Accor, BHP Billington Plc, etc. Topping the list in 2017, was Siemens, the German industrial conglomerate whose businesses range from power plants to medical imaging machines. It was the most energy-efficient firm in its sector, producing more revenue per kilowatt used than any other industrial corporation. Norwegian insurance company Store brand ASA came in second.
Examples of how Global 100 companies differ from the (All Country World Index) ACWI basket are as follows:
At 80% of Global 100 firms, top executives receive higher bonuses if the company meets sustainability targets. .Across the ACWI, only 23% of companies offer such bonuses.
Global 100 CEOs make eighty times the salary of average employees, while ACWI company CEOs make 115 times the rank and file.
For pension payments, Global 100 firms contribute almost twice as much per employee compared to all ACWI companies.
28% of board seats at Global 100 firms are held by women compared with 21% for the broader ACWI.
Global 100 organisations are 25% more energy efficient.
Whilst the average investor may initially think that they lose by investing in these companies, surprisingly, this is wrong – they benefit from stock prices. If you had invested $100 in Global 100 companies in 2005, it would have been worth $232 at end of 2016. If you did the same for the ACWI, you'd have $208. In other words, the Global 100's cumulative return was 24 percentage points higher than the ACWI benchmark.

What are the deeper measures of sustainability in these companies? There are a maximum of 12 KPIs used in the ranking, which are:
Energy Productivity
Carbon Productivity
Water Productivity
Waste Productivity
Innovation Capacity
Percentage Tax Paid
CEO to Average Worker Pay
Pension Fund Status
Safety Performance
Employee Turnover
Leadership Diversity
Clean Capitalism Pay Link – Clean capitalism incorporates social, economic, ecological benefits and costs. It also indicates that organisations know the full impacts of their actions.
The world's oldest businesses
It is also interesting also to take a look at organisations which have stood the test of time.

When we take check out the World's Oldest Businesses, world-wide we note that there are 967 businesses founded prior to the year 1700 (and dating as far back as 578) that are still in operation today. Astonishingly, 517 of them, or 53%, are located in one country: Japan. The next closest country, Germany, houses a mere 19% of the world's oldest businesses, most of which are breweries. No other country boasts more than 5%.

So what is their secret of these more than century long surviving businesses? Most of Japan's oldest companies boast of being "family run" for dozens of generations. But for some of these companies, the reality of this claim is far from the truth: In cases where there is no son to inherit a business, or where a Japanese CEO "desires a better quality son than nature provided," an heir is legally adopted. For centuries, Japanese business owners have engaged in this practice. Japanese adult adoption dates back to the Tokugawa era (1603-1867), when merchants sought free labour for field work.

In his book, 'The Living Company,' Dutch business theorist Arie De Geus analysed 30 centuries-old businesses for common traits, and deduced their success to four commonalities:

1. Long-lived companies were sensitive to their environment [and] remained in harmony with the world around them.

2. Long-lived companies were cohesive, with a strong sense of identity. No matter how widely diversified they were, their employees (and even their suppliers, at times) felt they were all part of one entity.

3. Long-lived companies were tolerant [and] generally avoided exercising any centralised control over attempts to diversify the company.

4. Long-lived companies were conservative in financing. They were frugal and did not risk their capital gratuitously.

Ultimately, he whittled down his theory to one sentence:

"Companies die because their managers focus on the economic activity of producing goods and services, and they forget that their organisations' true nature is that of a community of humans."
Japanese Lean corporate survival techniques
An outstanding example of a listed Japanese company which has been at the top of its field for over 90 years, is Toyota. Some may also know this company as described by the book, The Machine that changed the World. Today it remains within the top three largest retailers of motor vehicles in the world.

The story of Toyota commenced during the war period, when Kiichiro Toyoda, Taiichi Ohno came over to USA in 1930 (just after world war II) to examine how Henry Ford made cars. He noticed that they used significant amounts of machinery, capital and people and inventory and a flow production process. But the problem with Ford's system was not the flow: He was able to turn the inventories of cars every few days. But he was unable to provide variety. It occurred to Kiichiro Toyoda that a series of simple innovations might make it more possible to provide both continuity in process flow and a wide variety in product offerings. They therefore revisited Ford's original thinking, and invented the Toyota Production System (TPS).

TPS was a system that maximised output whilst minimising input. Toyota needed to make maximum use of their resources to compete and survive. They maximised the skills of the staff, designed super efficient assembly lines, minimised defects, used the pull system and kept minimum inventories. This meant that back in the '30s a Toyota car could be produced and assembled within minutes.

Today Toyota can make about 575 cars per hour – that is about one car every 6 minutes. Compare this with the average number of hours need to produce a car in North America at 35, whilst the Lamborghini needs more than 100 hours.
Building the Lean company
Through Toyota, the Lean production systems evolved with a focus on reducing waste and maximising resources within the company. The leadership of the company and the management embraced concepts such as Gemba – walking on the factory floor, Zero tolerance for defects, Quality circles and minimisation of lean wastes such as:
T – Transport – Moving people, products & information
I – Inventory – Storing parts, pieces, documentation ahead of requirements
M – Motion – Bending, turning, reaching, lifting
W – Waiting – For parts, information, instructions, equipment
O – Over production – Making more than is immediately required
O – Over processing – Tighter tolerances or higher grade materials than are necessary
D – Defects – Rework, scrap, incorrect documentation
S – Skills – Under utilising capabilities, delegating tasks with inadequate training
A corporate model

for long-term survival
So we have seen the failure of some of the richest companies, and the sustainability issues of some of the most valuable. So what does this mean? Obviously the standard ways of running an organisation in terms of strategy, marketing, finance, HR (the critical areas we usually talk about) are not enough for a company to thrive and survive over the longer term.

According to the book 'Art of War,' in times of peace, prepare for war. If we consider Quantum Physics, 'The Uncertainty Principle' states that the more precisely the position of some particle is determined, the less precisely its momentum can be known, and vice versa. This is the world we face today. We face economic war and we face uncertainty. Hence all companies at any stage of their evolvement need to adopt a Lean Model, and remain lean and agile to both grow, react, perform, win and to remain sustainable. This is a much larger concept than simply using lean principles in some of their product processes.

This economic situation can also be beautifully summed up by a quote from Bob Marley: If you are a big tree, we are a small axe – sharp and ready, ready to cut you down.

So what are the key traits of a Lean driven company? What will keep you in shape and sustainable over the long term? These are the key factors:
A focus on customer value
Maximum utilisation and deployment of resources – man/machine/raw materials, capital etc
Close attention to processes, operations and its continuous improvement
Emphasis on developing creativity
A focus on data analytics
A greater emphasis on sustainability
Lean concepts and more importantly a lean culture, has huge potential in the South Asian region as companies struggle with high capital costs, scarce working capital and limited resources. Technological innovation is not enough to be competitive. Many superb products have been invented by companies in India, called "frugal innovations" in a range of industries. We all need to do more with less. This is the only way companies can commence, remain competitive and survive, whilst delivering optimal operating margins. Building lean and sustainable organisations provides the bedrock to achieve this.
(The writer, from London School of Economics, Cass Business School, is Founder Asian Institute of Excellence and Co-Founder, Intrinsic Leadership Academy.)

(This article is based on a guest lecture given at Akeenkya DY Patil Management University, Pune, in February 2018 for the Conference on Contemporary Global Strategies: Global Perspective.)