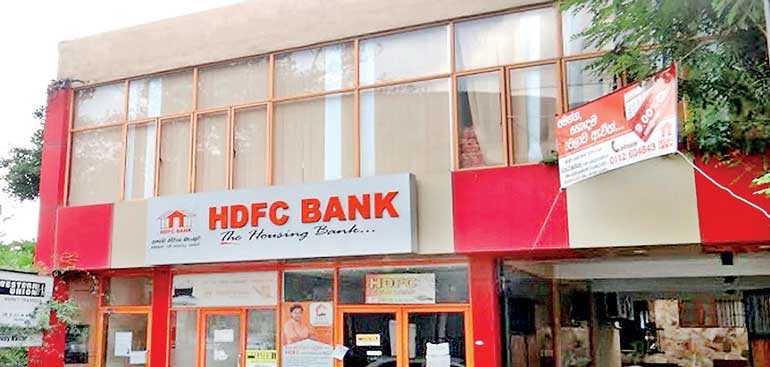 The strength of a nation derives from the integrity of the home. These are the words of the great Chinese philosopher Confucius. A home, after all, keeps families together and is the base from which we venture to the world outside and succeed in life. It therefore plays a vital role in the progress of civilisation.

A home, however, requires the physical structure of a house. And in building a house, financing is the most important aspect. This is where HDFC Bank comes in.

Over the years, we have offered financial support for countless families to build houses. This is in accordance with our vision to realise the dream of shelter for all in Sri Lanka. Every family in this country deserves a place to call a home.

To enable people to achieve their aspirations, commitment is important. To do this on a large scale across the country, it becomes absolutely necessary. During our early years, this was provided by the former President R. Premadasa, who was the founder of HDFC. His political commitment to shelter the poor laid the foundation for our success, enabling us to rise from a building society set up in 1984 to the nationally reputed institution we are today.

It is thus noteworthy that the country's housing policy is today set by his son, Sajith Premadasa, as the Minister of Housing, Construction and Cultural Affairs, who is playing a vital role in shaping the housing agenda in Sri Lanka. In the process, as the Line Minister, he is driving HDFC Bank to new heights.

In accordance with our mandate, we are working with renewed vigour to help middle and lower-income earners realise their housing dreams. The sad fact is that even today, the less privileged face problems in building homes. There are obstacles that prevent them from achieving their aspirations. Many people simply cannot afford this. Other issues include irregular incomes and the lack of land to be offered as security.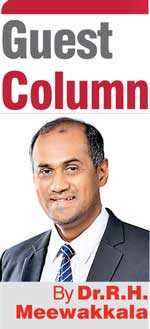 Hence, providing financial support for house-building is imperative. HDFC Bank over the years has helped 99,763 number of families to realise their housing dream. The loans range from amounts as low as Rs. 200,000 to several millions depending on the security and monthly repayment capacity.

HDFC Bank traces its roots to a building society that was established in 1984 by R. Premadasa when he was Prime Minister. His intention was to enable those with little means to build their own homes and succeed in life. At that time, banks and other financial institutions didn't support such people and charged high interest rates. The building society was thus started to offer an alternative. The Government later decided to support it with contributions from funding agencies through the Housing Development Authority.

There have been several milestones since. An important landmark was the Housing Development Finance Corporation of Sri Lanka Act of 1997. It was passed by Parliament to establish a public corporation with the authority to provide housing-related financial services and accept public deposits.

The act specified our functions and powers. The functions include granting loans and other forms of financial assistance for housing purposes and the redemption of residential property; engaging in and promoting the development of infrastructure related to housing; providing amenities and facilities to persons living in housing schemes; formulating and implementing schemes for the provision of housing for economically disadvantaged sections of society; and providing legal, engineering, architectural, surveying and other support services to individuals and institutions engaged in the construction of houses.

Powers vested in us under the act include granting loans or financial assistance to individuals and housing finance corporations; guaranteeing loans or financial accommodation granted to housing finance corporations; underwriting the issue of stocks, shares, bonds, debentures and securities of housing finance corporations and companies having housing development as their objective; and accepting term deposits from the public and paying interest on such deposits.

In 2003, the act was amended to form a specialised bank. The name was changed to Housing Development Finance Corporation Bank of Sri Lanka (or HDFC Bank of Sri Lanka). In 2005, the bank was listed on the Colombo Stock Exchange, resulting in private sector investment and involvement.

In 2011, we began diversifying our product portfolio and entered new market segments. Among the new areas of business were leasing and SME loans including microfinance. This diversification strategy proved quite successful. We now cater to niche customer segments with innovative products that go beyond the core business of providing housing loans.

Today, HDFC Bank which benefits from its state-private ownership structure is the only institution of this nature in this country. The Government has a 51% controlling stake while private companies and individuals hold a 49% share. This unique combination offers the stability and efficiency provided by the state coupled with private sector efficiency.

We have adapted to technological advances with great success. Today, we offer digital banking solutions including online payment and e-Banking services. Our core banking system implemented in 2017 has facilitated the introduction of new diversified products and supported our growth strategy. This system has also greatly enhanced the bank's efficiency as well as its ability to offer convenience to customers.

Our palmtop banking concept is also quite popular. This doorstep banking service is presently used by 21,000 HDFC customers, and the number is constantly growing. It is totally hassle-free and offers them convenience and a sense of security. Small-time business people and the self-employed have greatly benefitted from it. This service enables small time entrepreneurs to reach their dream of driving their business to new heights as well as realise their dream of a home of their own.

HDFC Bank currently offers a diverse portfolio of loan and savings products through its 39 branches covering the entire county. Our key activities, besides housing finance, are leasing, deposits, business loans, educational loans and pawning. We cater to customers with different financial requirements. They include professionals, state sector employees, pensioners and SME entrepreneurs.

However, we are still committed to our founding principles. Thus our main focus is in line with our mandate to provide housing-related financial support to the middle and lower-income people of Sri Lanka. This approach continues to open new opportunities for the less privileged while promoting economic growth across the country. This is our greatest contribution to national development.


(The writer is Chairman of HDFC Bank. He can be reached via e-mail at rajiv.meewakkala@gmail.com.)