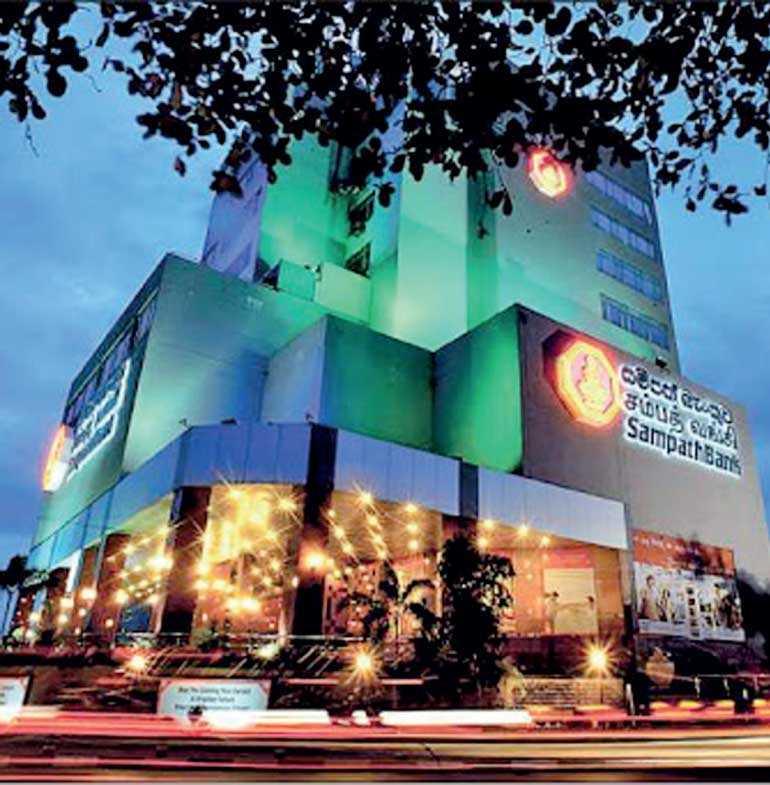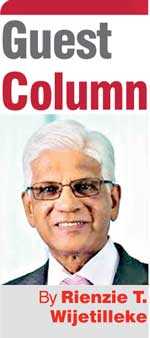 An article written by me and published in the Daily FT of 16 January has elicited a rather emotional response from the Sampath Bank Retired Executives Association (SBREA) and I feel it is necessary to correct a few misconceptions.

The initial gripe seems to concern the timing of my article: over two decades after the events had taken place. It was my belief that adequate time had passed, with many that were involved at the time, including myself, having retired from professional life.

The article in question is one of many written by me over the past several months. Writing on subjects which I have some knowledge of is a hobby that I have taken up to keep myself occupied. The article was not meant as a rebuke of Sampath Bank (SB), nor its employees or Board of Directors/Management, merely to highlight a missed opportunity, as the title indicated. I sincerely apologise for any distress caused.

The association asks the question as to why HNB would pursue a 'tiny bank' such as SB but then answers its own question by referring to SB as a 'budding yet revolutionary' bank with enormous potential. In fact, we did look at numerous other targets for an acquisition, but settled on SB due to said 'potential'.

The SBREA states that the take-over was a failure thus stating the obvious. The point of this article was to highlight our efforts from decades prior to build a financial powerhouse in Sri Lanka especially since consolidation is very much still being spoken of to this day, without meaningful action being taken. The response also does not appear to disagree with the contention that a consolidated banking entity would be advantageous to the national interest.

The response from the association states that the Sinhala bank/Tamil bank dichotomy was a 'misinterpretation', however the article later states that that the takeover became a 'national issue', it does not take much imagination to understand why it became so. There was no misinterpretation of the posters that were printed. The posters were real, the telephone calls too, so they certainly did appear from somewhere; I leave it to the readers to ascertain the probable originators of the poster campaign.

It seems unlikely that a broad union of professional and ethical employees of an esteemed organisation would stoop to threatening behaviour, thus it is likely that some rogue elements within unions were involved. Hence my specific reference to 'some enterprising members' of unions.

Nonetheless let me state that by the time the poster and telephone campaign was initiated, the element of surprise had faded as I was all too aware of the emotional reactions our attempted acquisition had elicited at that time. Employees would feel aggrieved at their bank being taken over and would certainly be faced with insecurities.

Mergers and acquisitions are complicated endeavours and if the transaction was finalised, the real challenge would have been the merging of the cultures and the consolidation of staff. It is therefore unsurprising that emotions were so high at the time, yet the column inches devoted to the response suggests that emotions might still be at uncomfortable levels for some.

HNB continued to grow and succeed and I personally enjoyed many more fruitful years at its helm, thus I am unaware of the 'tragic consequences' alluded to. I certainly enjoyed broad support from the Board of Directors for many years, for which I am ever grateful and I remain friends with many of my colleagues to this day.

The response from the association ends by stating that the attempted takeover was a 'poor investment decision'. However, this once again contradicts their own article which clearly includes references to SB's dynamism and revolutionary impact on the industry. Therefore, any successful acquisition of SB at that time would, to the contrary, have been an excellent investment decision from a corporate point of view.

The response from the SBREA seems to confirm my initial point that the reaction to a potential takeover was unnecessarily emotional and that it was indeed a missed opportunity. This is all I am prepared to say on this matter and I take this opportunity to once again convey my apologies and to thank the SBREA for their response.
---
(The writer can be reached via: rienzietwij@gmail.com.)
---