Sixty-five years on from establishing formal diplomatic ties between Switzerland and Sri Lanka, both nations have undergone notable foreign policy changes. Reviewing the pros and cons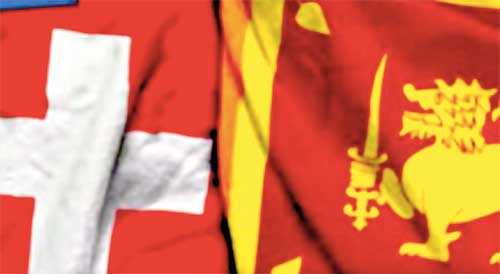 The establishment of diplomatic links of more than six decades has seen many milestone flash points on the way to a fruitful two-sided diplomacy
on the current links between Switzerland and Sri Lanka will undoubtedly be of interest to foreign policymakers.

From the Swiss-Lanka standpoint, it is essential that both nations pursue an unwavering foreign policy position that does not alter course each time there is a change of government. Looking at the foreign relations today Switzerland remains among the principal investors in the South Asian nation with over 14,000 Sri Lankans working for Swiss companies (Swiss Agency for Development and Cooperation, 2015). The other important story worth mentioning in this age-old connection is the 50,000 Sri Lankans living in Switzerland.

Beginning a new era in bilateral relations during the post-conflict phase altered the nation's approach of handling its foreign affairs with Switzerland. As Sri Lanka became more prosperous economic diplomacy became an important feature in the strong ties between the two nations. Over the past few years, Swiss companies have established various business ventures together to promote prosperity and to create sustainability in Sri Lanka. Swiss companies such as A. Baur & Co. Ltd., Colombo Mövenpick Hotel owned by Mövenpick Hotels & Resorts of Switzerland have set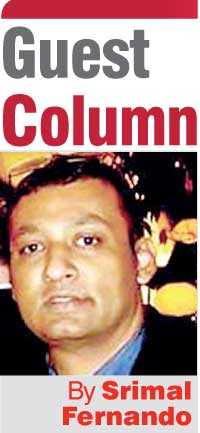 up business ventures in Sri Lanka.

Re-examining the current trade, aid and migration policies through various ways and means, will boost future diplomatic efforts. In the future, Swiss companies could benefit from South Asian Free Trade Area (SAFTA) and Indo-Lanka Free Trade pacts with Sri Lanka that could pave the way for Swiss goods to access the 1.6 billion South Asian consumer market.

Besides trade and investments, Swiss also plays a significant role in Sri Lanka's tourism sector. Tourist arrivals from Switzerland have steadily increased with over 20,000 Swiss tourists visiting the South Asian nation annually (Estimates, 2018). In recognition to the need for close ties financial aid had been a priority area of Switzerland's assistance to Sri Lanka. Setting a good example in this direction of aid diplomacy the well-respected European nation provided an average of about seven million Swiss francs (CHF) a year in foreign assistance and funding programs to the Indian Ocean island nation during the post-war recovery period.

The establishment of diplomatic links of more than six decades has seen many milestone flash points on the way to a fruitful two-sided diplomacy. In reinforcing the six-decade-old Swiss-Lanka diplomacy, a far-sighted external policy outreach going beyond its customary foreign policy patterns to enhance these unshakable old bonds is necessary.
(The writer is a Doctoral Fellow at Jindal School of International Affairs (JSIA), India and a Global Editor of Diplomatic Society for South Africa. He won the 2018/2019 Best Journalist of the year award in South Africa.)