Sri Lanka's shame: In the report 'State of the World's Children 2019,' Sri Lanka is in the top 10 countries when considering child malnutrition prevalence in the world. Sri Lanka is placed ninth in the list sandwiched between Eritrea (8th) and Somalia (10th)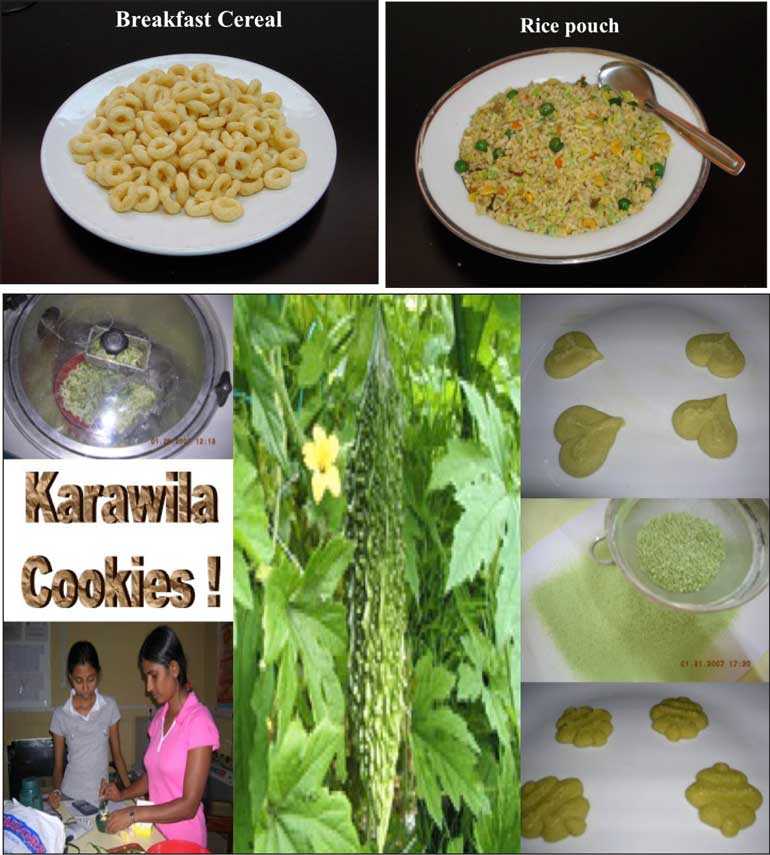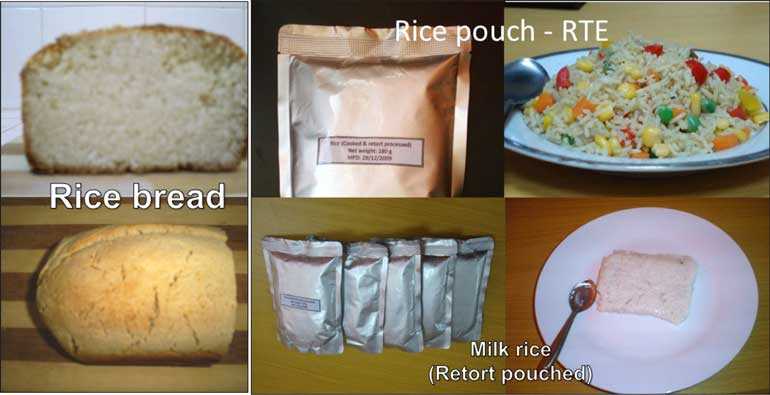 ---
It is one of our popular historical narratives that Sri Lanka in the days gone by was known as the 'Granary of the East'. Coupled to this were the hydraulic systems innovations and the operating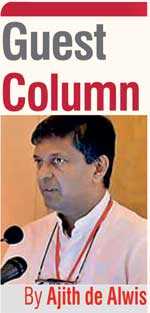 philosophy of not allowing a drop of water to run to the sea without an extraction of some useful work. Combined together these measures resulted in a society that we are all proud of even to date.

Sadly all these narratives are not valid today with us having to seek external support and dependence in all of these areas, be it food, water and energy – all areas of importance for basic sustenance. As our interests having moved on to service mindset we appear to have come to this position by serving others but not ourselves. It took the form of a virus to expose us and the advice today is to restore the economy by going into manufacturing.
Sustainability is key
Producing food has also been placed at a high level of importance. Producing food alone is not sufficient if we continue to maintain inefficiencies of post-harvest product management and lack of processing to value add.

The origin of the food processing industry had a simple slogan as many in those societies had only meagre supplies come winter. Sri Lanka blessed with steady weather never really moved into processing. Our mindset has thrived on consuming fresh. The 'eat what you can and can what you cannot' concept never reached our shores.

The virus at times keeps us on our toes too though hugely being successful through keeping us holed in. The usual expanse of needs and wants has largely being curtailed to satisfying needs! Even in needs we are beginning to understand well the meaning of 'more from less' – an important element of sustainable consumption. Perhaps post-COVID-19 trying to bring some sustainability practices would be easier, which of course we have to wait and see.

Whatever we are engaged in there are clearly situations when one has to literally run, putting everything on hold, when one hears the sound of 'Choon Paan'! Whether it is a three-wheeler or a lorry with consumables, catching the vehicle is everything.

May be the three wheeler with bread and buns was not to your liking due to hygienic issues prior to the virus. However, there is much less fuss as the carbs load was more of a necessity. How situations change the way one acts and decides. Many an instance of poor quality and safety we have had to accept grudgingly due to no choice.
Rs. 200 billion on food imports
Sri Lanka has endured significant losses in post-production and this is not news. But the extent of these losses is in billions of rupees and why an economy has not taken steps to take concrete steps in remedying this is really an indictment. Must indicate that many steps have been taken over time but somehow a sustainable impact has not been possible.

On top of these losses in different product chains in billions of rupees we also incur annually around Rs. 200 billion worth of food imports. The cost of food in terms of foreign exchange thus is quite significant. We only allocate around Rs. 5-7 billion to Science and Technology per year and this deficiency should be telling.

It is also not a secret that some economies do find our economy as one of the most significant consumers of their food produce. Spending annually more than Rs. 200 billion on importing food is certainly a far cry from a situation of 'Granary of the East'! It is strategically of importance that 50%-30% losses are reduced and the individual food bill addressed. The State would then have access to more money to spend on other areas.

It should also be understood the other significant benefit of these actions to the citizen. Today on average each one of us spends 52% of our income on food. This is a significant drain and reduces the disposable income of any individual. Consider the USA, the value is about 13% and for EU the value may be on average 17%. As I have stated in these columns earlier, this is an imperative to address. The overall benefits of reducing this value through meaningful action would have enormous benefits to society.

Since independence, election after election has given rise to quite memorable promises on giving food to people and needlessly to say none had been fulfilled. Well into the 21st century provision of food occupying the central discourse is indeed sad and demonstrates lack of focus and action by successive administrations.

John F. Kennedy brought in the principle of supporting the farmer and ensuring his stay within the profession. The United States adopted practices on pricing and valuing the occupation.
Enhancing funds for R&D is a must
There is at times the accusation that in Sri Lanka there is no work done by universities of relevance to our needs. Enhancing funds for R&D is a must moving forward and COVID-19 had bared on one hand the zest for inventions by many an individual in these institutes and even outside. Ideas should be connected to action through policy.

I remember what we in Chemical Engineering at University of Moratuwa did, identifying the opportunity of replacement of wheat flour by rice flour. Also developed were the ready-to-eat rice products. Rice flour is more nutritious and does not carry the problematic protein gluten, and of course it comes from our staple agriculture product.

The products developed – rice-based bread, milk rice in pouches, rice cereal snacks – were all carried out with the direct support of Cargills in the established Cargills Food Process Development Incubator a first in a university at the time. The production of batches at factory level (at KIST factory) too was completed, thus demonstrating going beyond the bench top experiment.
Mainstreaming such developments does depend on national policies and interests. I am aware that the members of Parliament had been exposed to rice-based products in order to push these into mainstream use by the Industrial Technology Institute (ITI) which is a pioneer in the area of rice-based products. Today one major product is Deveni Batha from Raigam – a noodle product based on rice. One can identify the economic advantage of replacing wheat flour with rice flour.
SL among top 10 in child malnutrition
There is always the appraisement of our environment with its ability to produce anything. However, if one is to read the most recent report on State of the World's Children 2019, Sri Lanka is in the top 10 countries when considering child malnutrition prevalence in the world. Sri Lanka is placed ninth in the list sandwiched between Eritrea (8th) and Somalia (10th).

Should one's tears well up when you read this report and our status? Malnutrition of young is a serious issue as repercussions are significant. Poor accessibility to nutrition implies poor cognitive development. Long-term issues facing society should be obvious.

While Sri Lanka may claim excellent indicators on maternal and new-born on a health basis, the nutritional indicators are poor. Acute malnutrition, which is known as wasting, and chronic malnutrition, which is known as stunting, are sadly faced by the young in Sri Lanka. Stunting in particular leads to impaired growth and development, which is lifelong damage.

This cries out for serious attention and if one is keen on long-term development these are basic indicators which just cannot be accepted to prevail.
No strategic food reserve
Sri Lanka at present has no strategic food reserve either. Our storage techniques are poor with no cold chain still in the country. Value chain opportunities definitely are significant, which we have not capitalised on. In some situations our exports in food products are merely supporting Sri Lankans venturing overseas. If the food industry is to grow, there should be a focused drive on capturing the palette in overseas markets – a Thai strategy in play.

In the last couple of months, food production, delivery systems, storage and processing have all been exposed. What is important is seriously addressing these deficiencies once and for all.

Investments in technologies is important. Moving away from wasteful consumption practices too is important though these shifts should be carried out with understanding rather than through regulations.

The need for ensuring food safety throughout the supply chain too has come to light. Pre-packaged foods of all types with significant quality variations have disappointed consumers who had very little choice. Interestingly pricing of foods even led to the undoing of an e-commerce pioneer in the country.

National food production and supply chains need to be fixed as a matter of priority. Elements of the 4th Industrial Revolution too can be infused in this endeavour. Today the products of Sri Lanka's first vertical agriculture system are available on supermarket shelves – Healthy Greens!

Deploy technology!

COVID-19 in Sri Lanka witnessed many demonstrations of robotics in action. It is a robotic platform designed from Sri Lanka that won a competition and is deployed in a supermarket chain in USA, beating Germany and Japan in the process.

The issue has been that we have been treating this sector quite conventionally. The use of electricity in agriculture is quite insignificant, demonstrating the poor status of the sector – an indirect indicator of poor technology deployment.

Positioning the culture in agriculture with an agro-industry outlook is very important in transforming this sector. Switching billions of rupees to different uses as well as bringing in millions of dollars in revenue are two definite economic gains possible.

Moving Sri Lanka from the poor nutritional deficiency prevalence in children is almost fulfilling a basic human right. More than removing the country from a poor position the nutritional gain can definitely result in a society, which is quite positive. These correlations usually are not used in feasibility studies that we engage in with limited vision.

This may be called as a mini-Manhattan Project for Sri Lanka as what to do is clear and the KPIs are obvious. What is needed is the issue being understood as one of the highest priority for the nation.