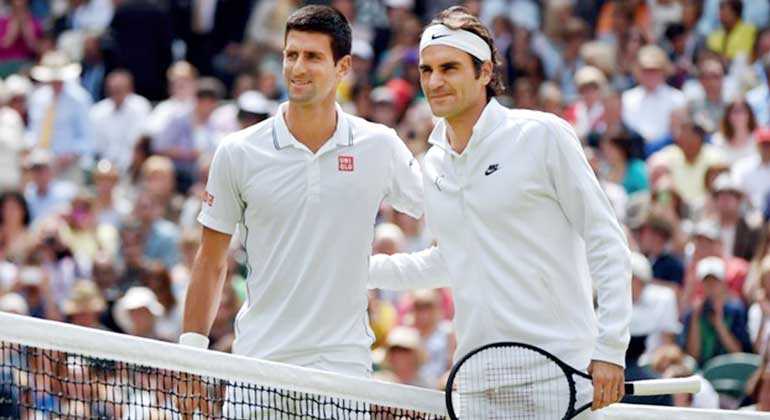 Roger Federer at the age of 37 years and 340 days is a lesson to the world
The Wimbledon Men's Final in 2008 was termed as the best match the world has seen between the two arch rivals Federer and Nadal. But, what we saw last Sunday between the two of them after 11 years sure shocked the world. Many just asked the question: how can Federer lose?

Even though Federer is 37 years and 340 days old, making him the oldest man to play in a Grand Slam final, he sure did not demonstrate his age at the Sunday Final. The manner in which he fought on court the 32-year-old Djokovic was amazing. The latter saved two championship points to beat Federer 7-6(5), 1-6, 7-6(4), 4-6, 13-12(3) in a historic and classic final where the crowd wanted Federer. If he did he would have been the oldest man to win a professional tournament and the 21st grand slam.

Federer won?

If statistics don't lie Federer was the clear winner at Sunday final. He produced more winners than Djokovic at a commanding 94-54. Federer won more break points with an amazing 7-3. His first service winners were at 63% to 62% and serving of aces was 25-10. He was leading 8-7 and at 40-15 so how come he could not win, except that he lost two match points?

At the press conference he said, "Sometimes sports can be brutal." Even though Federer lost, in the hearts of the centre court the winner was Roger Federer and his near perfect twins, parents and wife. Let me do a deep dive on this amazing personality.
Who is Roger?

He was born on 8 August in the picturesque town of Basel, Switzerland. His father, a Swiss resident Robert Federer, and mother, a South African Lynette Du Rand; the couple had met on a business trip while working for a pharmaceutical company.

Federer has won eight Wimbledon titles, six Australian Opens, five US Open championships, and the French Open once. In his career he has made it to the final 30 times and the semi-finals 23 times, which highlights the many times he has failed in his life before winning.

Roger Federer has been named Sports Personality – Swiss seven times and ITF World Champion five times and the great Lauren's World Sportsman of the Year a record four times from 2005-2008, which gives an idea of the power of the brand.
Lesson 1: Pick your passion early

At the tender age of eight he started playing tennis and football and by 11 he was one of the top three junior tennis players in Switzerland. By 12 he had found his passion; he decided to quit other sports and focus all his efforts on tennis. His idols were the great German Boris Becker and Swede Stefan Edberg.

A pick-up for us is that, if Sri Lanka is passionate on tourism, let's cut through the clutter and have a fully-fledged global destination advertising company like the Maldives or Thailand. Having a research agency is a must. The best practice (that even Maldives tourism practices) is to have a separate PR company for each key market so that country nuances can be used in 'story telling'. Sadly, we are so far away from this best practice whilst all are awaiting tourism to rebound post the Easter attacks.

As at now arrivals are at -13.5%, cumulative performance is at -57% in June. The top 10 markets performance in June shows how Australia has become the number two source market even though all markets are below last year.
Lesson 2: Shocks mature us
Federer's coach between nine to 18 years was Peter Carter. He is the one who is said to given the strong basics to Federer to get such a strong technique whilst keeping the youngster out of trouble when he was in his teens.

Carter was unfortunately killed in 2002 (a week before his 21st birthday) in a car accident in Kenya that really shook Federer. The devastating incident is said to have matured him from a boy to a man. Psychologists say that this kind of shock is required to move a person to independence. However a point to note is that such a shock can make a person continue the same behaviour or move to a new thread, which is the danger.

To me the pick for Sri Lanka is that the Easter attacks sure shocked Sri Lanka but it was a wakeup call to the policymakers on how vulnerable the country is towards just one industry. We must focus and move to driving the export industry, mainly driving manufacturing. We must diversify our foreign exchange earnings basket may be use the SOFA, etc. US agreements to drive manufacturing like what Vietnam is strategically doing.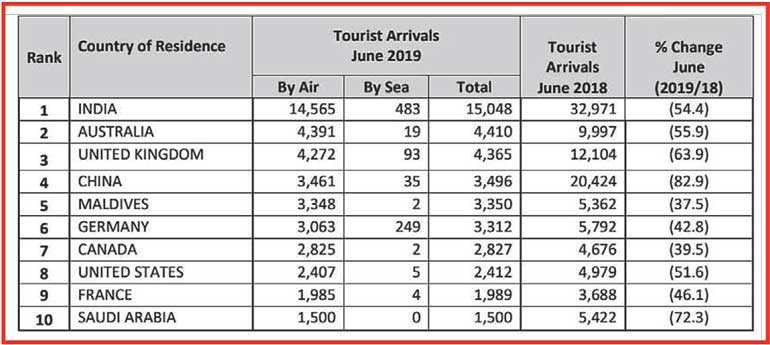 Lesson 3: Your DNA

One of the strategies pursued by the Federer camp was studying and mapping the DNA of his key competitors. Apparently Nadal and Murray have a reaction DNA whilst Federer and Djokovic are strong on attacking. Scientifically it is a combination of how one is wired and muscle formation.

Federer's coach has voiced that whilst identifying this trait, one can move the behaviour to being a runner and chaser, which is where Federer gets his competitive edge. Hence we see the intelligence and technology coming to play when one is competing at that level.

The key pick up for us is the nonexistence of research on Sri Lanka tourism and its key competitors. Once again if we take Maldives, there is in-depth understanding of the customer. For instance the research done by Maldives Tourism reveals that Japanese travellers come to Maldives for peace and tranquillity whilst an Indian traveller comes for relaxation. A South Korean traveller visits Maldives mainly for honeymoons whilst an Italian traveller comes for water sports. Hence we see whilst we think all come the Maldive Islands for the 'beach,' in fact the need is different. This insight also means we must change the product to cater to each of these requirements.
Lesson 4: Facing generation

Top athletes who continue to perform over a period of time have to learn how to handle generation changes. Federer has grown to handle Hewitt and Roddick then to Nadal and Murray and now the generation of Novak and youngster from Japan as we saw at Wimbledon. This calls for changes in the game and the management of the overall psyche of the match. In a game like tennis, the latter in particular is important as it weighs stronger on the influence criteria.

To me the pickup is how Sri Lanka needs to change strategy than the usual beach, wildlife, Pinnawala, Ayurveda, tea and culture promise which attract mainly the 50 years+ traveller. It's time that Sri Lanka invests in new product development like a theme park which is essential family entertainment that can attract a typical middle income man and woman with children aged 12-15 years. If not we cannot move the destination to a $ 250 per day income segment. Research reveal that almost 40% travellers to Sri Lanka make their own travel arrangements into the country and within.
Lesson 5: Appetite to come back

Roger Federer, even after 96 ATP titles and 20 grand slam wins under the belt that included eight record-breaking Wimbledon championships, continues to fight his age and receding hairline as his appetite to play the game is strong. Even post-winning the Australian Open 2018, a point he highlighted was he had forgotten to mention in his victory speech: "I will be back in 2019." This is a key characteristic of a true champion. He is never content and always wants to stretch himself further.
The Easter attack sure shocked Sri Lanka, but it was a wakeup call to the policymakers on how vulnerable the country is towards just one industry. We must diversify the export industry via the US bilateral agreements
Something unique about the Sri Lanka tourism industry is that whatever the adversary, the industry keeps fighting back. Be it the LTTE bombs that devastated BIA in 1993, the air attacks on the city in 2009 or the alleged ISIS attack in 2019, the industry is always optimistic. A truly amazing characteristic. Almost 81.5% of travellers using non-packaged tours means that unless the country is marketed externally strongly on above the line, we will find it tough and longer to recover.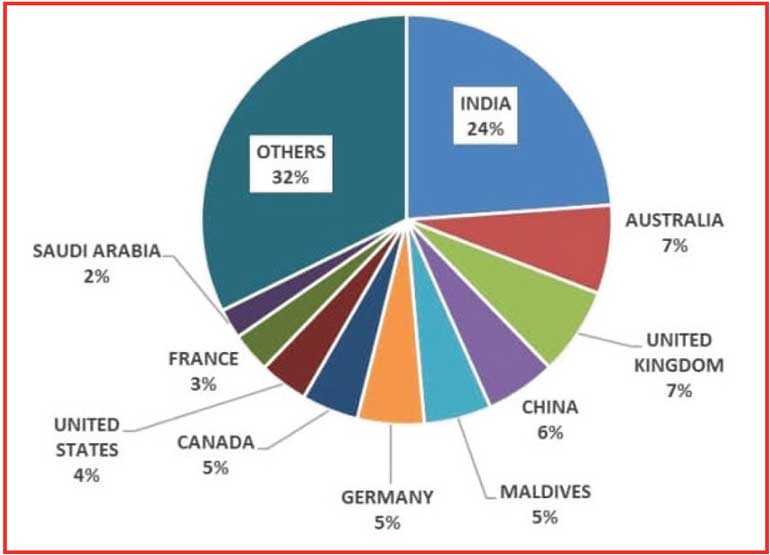 Lesson 6: Rise from the bottom

Believe it or not Federer was ranked number 702 in 1998. Then he moved to the top 400 by the turn of year 2000. By the year 2004 he was number one and went on to be Lauren's World Sportsman of the Year a record four times from 2005-2008. He has continued his winning streak till then until last Sunday when he won Wimbledon. Some are speculating that he might regain his number one status in the next few weeks.

The key pick up to me is the Sri Lanka Tourism is that, as a destination we keep moving up and down the 'must travel list' but the country fails to capitalise on the opportunity. For instance, we are ranked 'must visit and No. 1 ranked' by Lonely Planet, which means the awareness being very high across the world but we do not have a thematic communication campaign to position the country on a multi-media strategy and drive footfall in. Let's accept it, Sri Lanka will never get this chance again but we are not ready to capitalise on it even though 97% of the people who come to Sri Lanka is on 'holiday'.
Lesson 7: Control communication

In 2013, Federer suffered a chronic spinal pain but he did not want to call the trainer to court or to rub parts of his body after a gruelling set as his mentor and coach Carter had told him not show his weakness to a competitor.

My pick up is that post the Easter attack, we did not take control of the situation as no one took ownership to the lapse and correction process. This further deteriorated the confidence level of the wholesale market for tourism especially in the West. Hence the recovery process will be longer. This is totally different to the strategy used by Egypt (Senal) or what we saw 'Bali Tourism' do post the terror attacks. Viral media is tough to control but with 'positive story telling you can neutralise negative media'.
Lesson 8: Come back from injury

In July 2016, Federer had to undergo a serious knee injury and was side-lined for six months. Many distractors commented that this would be the start of his retirement given his age and many losses he faced. But Federer had other ideas and came back from rehabilitation to win the Australian Open in 2017 and then thereafter Wimbledon for the eight time which tells us of the grit he has to keep moving when the world says stop. His coach had warmed him 'do not allow the media to shape one's career. It has to be done within'.

I guess Sri Lanka Tourism needs to do the same. Rather than have viral digital media to shape the brand, just like what Indonesia Tourism did Sri Lanka must carve out a set of values around the brand based on a competitor audit. Bust sadly these best practices require a window of three years to drive strategy. Sri Lanka has had some six chairmen in just four years which tells one how short-sighted the policymakers are. Maldives has had only four tourism plans in the last 36 years which tell us the strategic intent.
Lesson 9: Dreams can happen

Federer has a unique personal life. He married Mirka Vavrinec in 2009, a former professional tennis player. The couple has identical twin girls – Myla and Charlene. Then the second set of twins – boys Leo and Lenny. Insiders say that he balances his professional and personal life with sheer compartmentalisation that makes him a unique personality for his followers.

The pickup to Sri Lanka is that we must differentiate 'Destination Marketing' and 'Nation Brand Building'. These are two totally separate exercises based on the experts like Simon Anolt. The best case study that Sri Lanka can learn is from Estonia or Croatia post the war. But, sadly we as a nation are not good learners when it comes to tourism. I was so happy to see the strong communication from the industry on daily FT on Monday. Finally the industry is speaking up. Hope the policymakers listen rather than just wanting to sit on their political seats.
Lesson 10: Prize money

Officially Federer has owned $ 116 million but analysis says that his sports endorsement are four times this value which makes him a 500-600 million dollar net-worth individual. For instance Mercedes-Benz and Lindt renewed their deals with Federer at the end of 2017. He added pasta brand Barilla as a sponsor last year in a deal worth as much as $40 million. Whilst he continues to live in Switzerland, he focuses on charity in his home country and Africa on the area of poverty alleviation – an important part of understanding the purpose of life and linkage to humanity.

The pick up to tourism is that we have not taken a higher ground as an industry. Ceylon Tea has done this successfully with the '1st Ethically Manufactured Tea' proposition. So has the apparel business '1st Ethically Certified Sourcing Destination' globally. But, tourism has not found its higher order purpose. The question is, how can the other industries do the same and tourism falls short?

(Reference: Federer Autobiography, sports interviews and analysts' views.)
(The writer is the President/CEO of Clootrack – Sri Lanka, Maldives and Pakistan. The thoughts are strictly his personal views and writing is a hobby he pursues.)