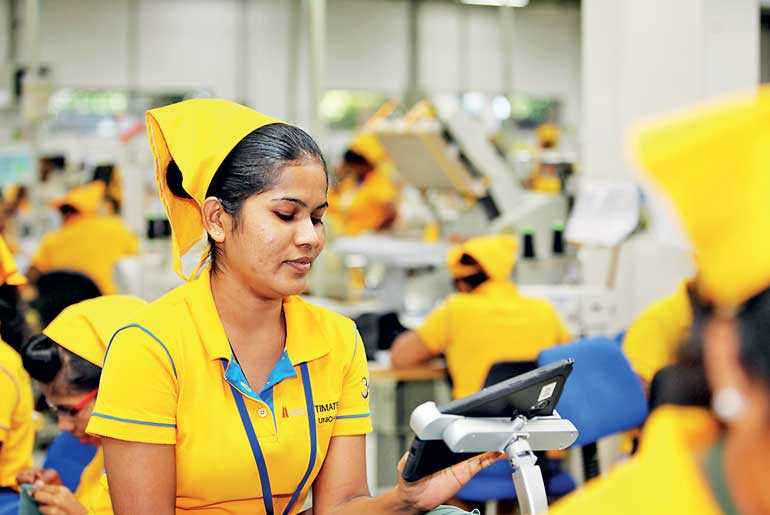 In a recent World Bank publication, 'South Asia's Turn,' two Sri Lankan organisations – MAS from apparel and Dilmah from agribusiness – receive recognition as global champions.

While Dilmah is in control of its value chain and that was its differentiation to start with, going ahead very much against conventional wisdom, MAS participates in regional as well as global value chains. Both these organisations are strong champions of innovation.

MAS can boast of being Victoria's little known secret among other things and Dilmah occupies the sixth position in the global scale of tea production and can boast of a unique globally visible Sri Lankan brand (the only as it stands today).

However, there is a point of analysis from the authors of the publication pertaining to these two sectors and not so specifically on the two individual organisations – "In tea with a built-in brand name, Sri Lanka exporters secure prices only just below the median. As per Sri Lankan apparel (for e.g. bras) had been at higher end of the price spectrum at the turn of the century, but now fetches prices in the lower fifth of the distribution."

Stitching, cutting and sewing imported fibre has certainly given us riches and the sector can identify with a 30% value addition. It must be stated however, when looking at this analysis, that Sri Lankan exports are facing a problem. We know that we have absolutely nothing much to talk about when it comes to high-tech exports.


Public discourse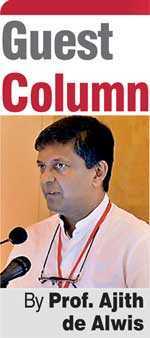 When Prof. Rohan Samarajiva wrote in his column (http://www.ft.lk/columns/Beware-of-evidence-independent-recommendations-from-academics-in-positions-of-power/4-653373): "This is how public discourse is supposed to work. A statement is made. It is refuted with evidence. With or without a formal apology or a retraction, the correct facts become part of public discourse," he has mentioned my earlier column 'Exporting rubber and importing erasers' (http://www.ft.lk/ajith-de-alwis/Exporting-rubber-and-importing-erasers-/33-653235) and dives into the rubber industry taking only the title.

I really hope through this column advancing the thesis of the former and that is the reason for a similar title, may be there would be more counter columns, the public including both of us too would be wiser at the end of the exchange and public discourse will benefit. I do not simply believe on a needed apology nor a retraction on my part for certain!

My first comment is he has taken the rubber and erasers too literally as it appears and that is quite unfortunate. I was commenting on the fact in Sri Lanka we really have failed in our industrial policy in driving the economy.

Rohan is right when he terms Salawa plywood factory as a white elephant. However I did mention this issue in the sentence, "Some industries were clearly not planned with sustainability in mind and consequently became liabilities not because the objective was unsound but the adopted scale of operations." At Salawa and in a few others issue was scale as Sri Lanka was investing for the largest industry in Asia, etc.!

I still would like to see a strong rebuttal to the sentence that I wrote: "However, to date Sri Lanka cannot defend the comment that it still predominantly is a nation that 'exports rubber and imports erasers' in almost all its trade segments," cutting across our exports and imports.


Services over technology and innovation

We have been super subservient to the concept of services and have displayed very little interest in upgrading technology and innovation. So Rohan takes rubber and demonstrates with data that we have had a 1:4 value addition for a long period. Yes, of all the plantation crops rubber is indeed one where we see some value addition and that is acceptable. I was not diving deep into one particular raw material or an industry sector anyway. With the value addition I still would say that we are not getting the real value added that is potentially possible and that is anyway not by recommending eraser factories.

I remember when Sri Lanka realised a nanotechnology-based US patent on solid tyres, the comment for refusing application of that intellectual property was that the cost of rubber in the country is too high. However, when rubber prices came down, we were still not prepared to use the formulation and then the rubber was being replaced with oil palm. Even with an innovation, our sole thinking is about being cost competitive!

I am aware of the lack of enthusiasm we have in implementing innovations. Even after more than a century of rubber, we still realise a poor quantity of latex from a tree, not following up on what science recommends!

When National Geographic addressed rubber, it picked up Malaysia, which entirely started with 20 seedlings sent from then Ceylon via Singapore. They showed Malaysians extracting latex during the night-time with headgear with lamps, showing the understanding of turgor pressure.

Our industry very much likes the status quo – just consider the recent episode in the rubber industry where five people unfortunately perished, three incidentally from outside the factory! – and remember, this is an industry that gets import income but hardly upgrades itself with vigour.

Yes, there are few exceptions in gloves and solid tyres. However, we are still are achieving well below our potential, especially in gloves. As for solid tyres of course, one reason for gaining ground in Sri Lanka was skilled labour and it has stayed on. A consistent 1:4 value addition over a long period to me is an indication of non-innovative performance.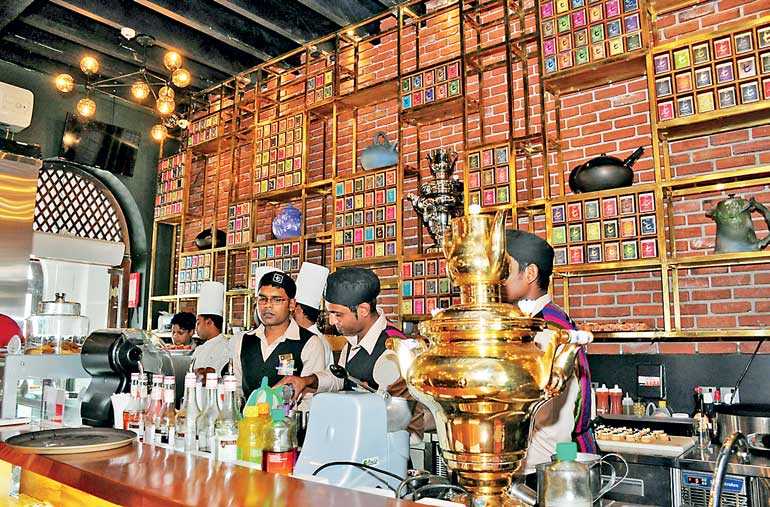 How an industry sector can transform an economy

I would like to take one example of how an industry sector can transform an economy and that is what I would like to see – one may say this particular thinking is idealistic but I am still happy to stay within those confines than becoming so pragmatic and saying 'this is Sri Lanka,' 'we have only this much of people,' 'do not be so optimistic,' 'we are a small country,' etc.

I take the case of BASF where chemistry is life! In the published history of BASF, 'In the Realm of Chemistry,' it shows the entry to its Ludwigshafen site where the picture from 1895 can almost be somewhat similar to an entrance to a Sri Lankan apparel factory today but with a gender difference.

The interesting picture is when the book shows one of the car parks of BASF 70 years later and claims that all 8,000 employees come to work by car daily. Sri Lanka has though graduated from a LDC to a Middle Income country has not been able to do much change to the Gini coefficient at all and that is a poor showing.

Now the transformation of BASF had been for all. BASF literally supported Germany to change as well by becoming a global giant and still continues to do so by being an important company in Europe's No. 1 economy – an economy built on manufacturing and if there is service sector in Frankfurt and elsewhere within Germany that supports rather than leads.

It is also interesting to note that BASF owes its success to five chemical raw materials – salt, air, sulphur, natural gas and crude oil. Now Sri Lanka can get salt much easier as Germany has to mine its salt and we have two of these raw materials in abundance. We can connect Sapugaskanda and Eppawala with sulphur, though we have displayed no foresight in doing that. We allow our industries to run in individual operational mode not utilising the concepts of synergy and symbiosis. We did the same mistake with sugar and paper and one can go on.

For each litre of water treated in this country, we all depend on imported basic chemicals even though we are rich enough to wash our cars many a times with purified water.

Pakistan's Sialkot is producing world class surgical instruments (with nanotechnology in place) as well as soccer balls for all levels of play. Cricket supposedly flows in our veins, but we cannot and have not even attempted to produce even a bail with Sri Lankan branding to the market – yes one may say that is not exactly a necessity, however our timber city is in serious trouble without a business model.

A Professor of Chemical and Process Engineering has a far better insight into industry than a Professor of Mass Communication, surely! No, when one advises to push for Industry 4.0, there are personnel who suggest that it is far better to send our graduates outside and depend more on dollars coming through them – if ever they decide to send dollars home unlike our maid folk.


South Asia is at a turning point

As per World Bank South Asia is at a turning point. The region is indicated to benefit from the confluence of many positive internal and external forces. From a very Sri Lankan perspective, there is much to be done in manufacturing.

History indicates that Sri Lanka failed in industrialisation due to a lack of cohesive policies. As the future beckons, in Sri Lanka there is a need to learn from past mistakes and be cognisant of the emerging opportunities and create a pathway. We are again at crossroads and must ensure that this time we take the right decisions very much based on emerging developments.

It is of interest that though cyber-physical systems of Industry 4.0 sound quite imposing, these do offer quite a decent chance of going up in value chains and levelling or even surpassing opportunities to Sri Lanka as this is more knowledge-based.