Easter evil in Sri Lanka – Pic by Shehan Gunasekara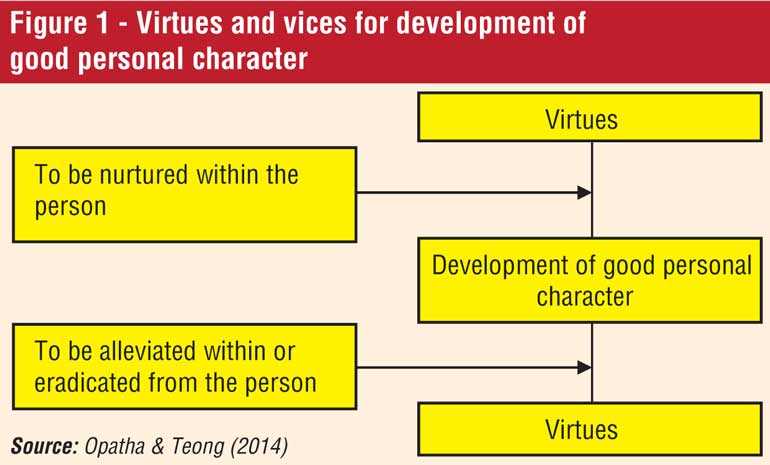 ---
The whole world was traumatised on 21 April by the tragic events in Sri Lanka; many 'educated terrorists' had decided to walk into churches and luxury hotels in Sri Lanka and blow themselves up. The attack took the lives of more than 250 people. Almost three months have passed since that tragic incident, the 'Easter evil'.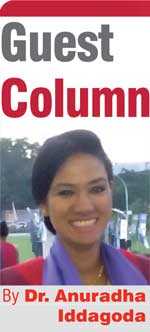 Below is an extract of a letter written by a Holocaust survivor to educators, published in 'Teacher and Child' by Dr. Haim Ginott, child psychologist and author: "I am a survivor of a concentration camp. My eyes saw what no person should witness: Gas chambers built by learned engineers. Children poisoned by educated physicians. Infants killed by trained nurses. Women and babies shot by high school and college graduates. So, I am suspicious of education.

"My request is: Help your children become human. Your efforts must never produce learned monsters, skilled psychopaths. Reading, writing, and arithmetic are important only if they serve to make our children more human."

The question raised by society is that most of people who have done harm to innocent people in the above mentioned incidents are educated people, that is the "Easter evil of Sri Lanka" and approximately six million Jews were killed by Adolf Hitler and his Nazi Party.

Then there is a problem somewhere. In order to eradicate the virus of 'educated terrorists,' there should be a special pill that contains the medicine of education through the capsule of good personal character.

Let's get an insight into personal character first and then into good personal character.

Personal character is a combination of virtues and vices. In general, virtue is known as a good habit which is helpful for the betterment of the whole world and vice is known as a bad habit which is harmful. It is evident that vice receives little attention in most of the literature. In order to have a good personal character one should develop virtues and try to eradicate vices. In the attempt to eradicate vice it is essential to understand vice.

Religious leaders and philosophers have been talking about character from ancient times. The Oxford English Dictionary (2007) defines "character" as the qualities that make a person different from other people. Murphy (2002) states that character comes from the Greek word "charakter", which means enduring mask. Berkowitz (2013) in Damon defines character as an individual's set of psychological characteristics that affect his ability and inclination to function morally.

The label called personal character is ideal because the word personal means belonging to a particular person. According to Opatha & Teong (2014), personal character is a person's moral attributes. It is the nature of his or her moral qualities or characteristics. It is his or her degree of morality and immorality. Good character is morality or civility. Bad character is immorality or incivility. Personal character is a combination of virtues and vices. And good personal character has the highest level of virtue. Compassion, caring, respect, honesty, patience, gratitude, humility benevolence, tolerance, self-discipline and loyalty are the examples of these virtues. (Figure 1)

Character education was practiced by the Japanese, who tested it on primary school children. With honesty taught as a virtue, character education and research on character education have become part of the modern trends in some universities. A pioneer organisation in this field, The Jubilee Centre for Character and Virtues, an interdisciplinary research centre, focusing on transforming character, virtues and values in the interest of humans; this has been flourishingly successful in the University of Birmingham.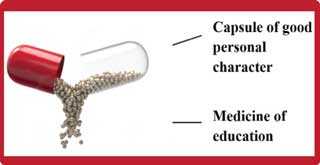 The dictionary (2007) defines "benevolent" as "being kind". As Opatha (2010) states, benevolence is kindness and helpfulness. Former Prime Minister of Sri Lanka S.W.R.D. Bandaranaike once said that "man's prime duty is to serve mankind." This is a saying that helps us understand that serving mankind has been considered a crucial ethic in any society, as a good human quality.
The term "caring" is used to indicate protecting and securing people and things that matter to someone. It is important that a person possesses and practices this virtue of "caring". On the other hand, "respect" is a virtue that involves admiration towards a person or thing with good qualities, which include ideas, achievements or contributions, organisations, nation and even the world. Hence, when a particular person is said to be "respecting" another person or a thing, it means that he/she directs his/her earnest consideration to that person or thing.
According to De Marco (1996), "patience" is a virtue that gives us the required flexibility for the purpose of finding meaningful pursuits when other opportunities are unavailable. He states that "patience allows us to bear foolishness without growing angry and endure tedium without becoming bored". He defined, "patience" as a person's ability to tolerate unpleasant, difficult or upsetting things, situations or persons, while both psychologically and physically dealing with it.

If "patience" is a very important virtue, "tolerance", which is "the ability to accept things you dislike or disagree with" (Pocket Oxford English Dictionary, 2007) is an equally important virtue. "Tolerance" contributes considerably to achieving happiness, which is a very significant quality for the purpose of improving productivity, peace and order, particularly in the current context.

One important reason is the diversity in the community in terms of religion, caste, nationality, age, gender, ethnicity, values, interests, hobbies, etc. To quote Cardinal Malcolm Ranjith after the 'Easter Evil': "If there are trees of just one species, the forest is not attractive, but trees of different varieties make the forest eye-catching." A similar concept can be applied to any society; the more people belong to many races and religions, the more attractive society becomes.

Another major virtue is "compassion", which is a way of thinking and being that results in a spontaneous readiness to act for the benefit of others. A person who is "compassionate" shows concern and empathy for the suffering of others. Compassion is the opposite of cruelty and taking pleasure in the suffering of others. The virtue of compassion is the entire opposite of egoism; being detached to its suffering.

While lamenting the tragedy mother Sri Lanka faced on Easter Sunday, the whole world has started to question as to why a group of educated people acted in this manner, causing a ravaging disaster to the country and entire human kind. The best solution that can be suggested is that the "medicine of education" should include the "capsule called good personal character".
[The writer holds a PhD (USJ), MBA-HR (PIM-USJ), MIT (Aus), BIT (Aus).]