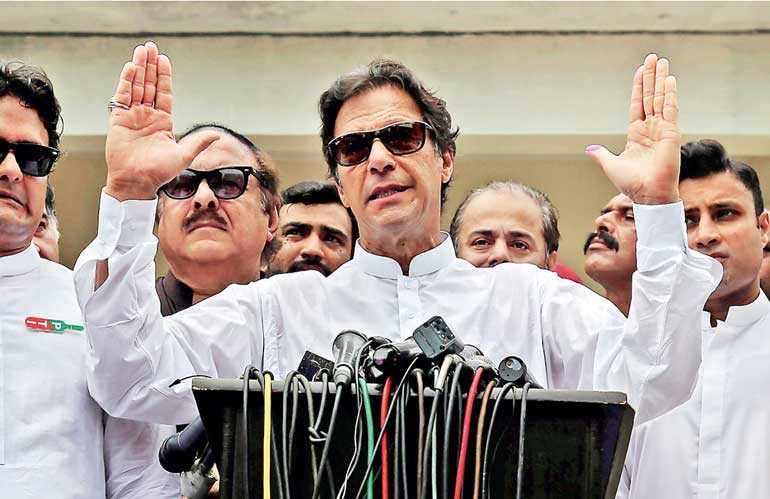 Imran Khan after the victory
Imran Khan, leader of the Pakistan Tehreek-i-Insaf (PTI) party, which swept the 25 July Pakistan National Assembly elections, brings to the office of Prime Minister the unusual dynamism and sense of purpose which marked his leadership of the Pakistan cricket team when it bagged the World Cup in 1992.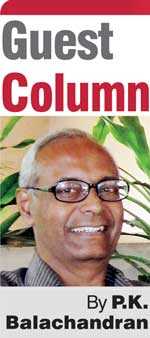 Occupying the Premiership for the first time in his two-decade-old political career, one marked by street level agitations, Imran brings to the office a fresh and questioning mind, not burdened by 'administrative experience', a mind attuned to change rather than continuity.

Like a good cricket captain, Imran has analysed the pitch and drawn a game plan which, if implemented, could fundamentally transform Pakistan, which is currently mired in rampant corruption, wasteful expenditure and lack of concern for the poor.

Imran's approach to foreign policy appears to be fundamentally different from that of most of his predecessors. He plans to base his relations with key countries like the US and India on the basis of engagement and cooperation aimed at mutual gain and not on confrontation or bellicosity.

Wracked by Islamic terrorism and tension with neighbours India and Afghanistan, Pakistan needs peace to pursue its well-being. "No other country needs peace more than Pakistan," Imran said in his maiden post-election TV address on Thursday.

Olive branch to India

In his extempore address, Imran held out an olive branch to arch rival India. Avoiding generalities and platitudes, he declared that he would pitch for enhanced trade with India on the grounds that trade promotes people-to-people contacts, which in turn will help remove misconceptions and prejudices which plague political relations.

Imran is clearly aware of the enormous potential of Indo-Pakistan bilateral trade. It now stands at $ 2.6 billion annually, but can grow to $ 19.8 billion. Some even say that it could go up to $ 40 billion if the obsession over security is removed from both the governments. Some analysts say that imports of India's machinery, machine parts, electronic appliances and chemicals by Pakistan are keeping these sectors buoyant in India. Thus, India has much to gain by the enhancement of bilateral trade with Pakistan.

The bright spot is that both Indian and Pakistani traders are keen on trading with each other. Today, a great deal of the $ 2 billion worth of goods is route through third countries like the UAE. But, this is senseless because costs are raised and both countries are denied customs revenue.

On Kashmir

On the seemingly intractable issue of Kashmir, too, Imran has constructive ideas. Kashmir remains the 'core issue' between Pakistan and India, he said. But, at the same time, he suggested to India a way to disentangle itself from the mess that it is in with the disputed State. He appealed to New Delhi to end the agony of the civilians in Kashmir, and suggested that the army not be used to quell agitations in urban areas. "Deployment of the army in urban areas invariably leads to violations of human rights," Imran said. Asking India to settle the Kashmir dispute with Pakistan through dialogue, Imran made a sporting offer.

"If India takes one step forward, Pakistan will take two," he said.

Sharif's India policy lauded

An early indication of Imran's interest in making peace with India came in an interview to Dawn newspaper early in July in which Imran praised former Prime Minister Nawaz Sharif for trying to make up with India through the Indian Prime Minister Narendra Modi. "Nawaz Sharif tried his best to mend relations with India. I will give him the credit. Nawaz Sharif tried everything, even personal gestures like calling Modi over to his house. No one got in his way. But, I think it is the policy of the Narendra Modi Government to try and isolate Pakistan. They have a very aggressive anti-Pakistan posture because Modi wants to blame Pakistan for all the barbarism they are doing in Kashmir. What can one do in the face of this attitude?" Imran asked in anguish. Imran wants the "blame game" indulged in by both India and Pakistan, to stop, and solutions to problems found through a genuine assessment of the underlying issues.

"India blames Pakistan for all the violence in Kashmir while we Pakistanis blame India for the violence in Balochistan. This blame game leads us nowhere, and must stop," he said.

Learning from China

As a leader of a poor country, Imran openly acknowledges the need to learn from other countries which have pulled themselves out of poverty and backwardness. Referring to China in this context, Imran said that he would not only welcome investments from China, but also learn how that country had lifted 700 million people out of poverty in thirty years. "My Government will send a team to China to learn how they did it," Imran said.

Pakistan has been having a very uneasy relationship with the US, with Pakistan accusing the US of using it for its geo-political purpose and throwing it out when the need is over. Imran now plans to engage the US to replace the present "one-sided relationship" by one which is "balanced" and in which the US is not the "only gainer".

Domestic issues

In regards to his plan for the people of Pakistan, Imran said that he would concentrate on improving the quality of life of all Pakistanis, especially the poor, workers, farmers, women and the minorities. He would encourage domestic and foreign investment to generate wealth and employment. He would revamp institutions to rid them of corruption and dysfunctions.

"The poor struggle hard but get little in return. We will see to it that they are enabled to make money and feed their children. As for the minorities, they have issues with some laws," Imran said, apparently referring to the draconian Blasphemy Law which carries the death penalty even for minor offenses.

Systemic change

Since corruption in the public sphere has been his main political plank since 1996 and has been the main issue in this year's elections, Imran promised to fight it in a unique way.

In his view, corruption thrives when institutions become "dysfunctional". Realising that simply jailing the corrupt would not get rid of corruption, Imran committed himself to reforming institutions to make them function as they should.

And realising the importance of the leaders setting an example for the rest of the country, Imran said that he would not be using the tax payers' money to lead a luxurious life. He said he would not let elected leaders to live off the peoples' taxes. He would not stay in the palatial house allotted to the Prime Minister but move into a more modest house. Governors' houses in the provinces will be turned into public institutions or hotels to make money which would be ploughed into people-oriented development schemes. Promising to set up an administration which will have the welfare of the poor as its main consideration, Imran said that social justice is the crying need of the hour given the dismal state of human development in the country. In 2017, Pakistan ranked 147th in the UNDP Human Development Index, which was 12 ranks lower than in 2000. Pakistan currently scores much lower on human development than Kenya, Bangladesh, Myanmar, Cambodia, Ghana, Zambia and many others with lower per capita income. Pakistan shows 42% lower health spending per capita, less public health spending by 1.6% of GDP and 27 more infant deaths per thousand than similar countries. It has 11% higher babies born with low birth weight, 19 excess child deaths per thousand, and 23% less share of population with access to sanitation. In literacy, Pakistan ranks 144 out of 160 countries with a rate of 56.7 %. Over 40% of Pakistani adults are illiterate, which is about 24% more than what is normal for a country of its income level. 25 million kids are not going to school, Imran said.

Macro-economic issues

The macro-economic situation is worrying, Imran said, and mentioned the areas which need urgent attention. The Pakistani rupee had slipped from PKR 105 to a dollar to PKR 122 in 11 months. Devaluation reflects the depletion of foreign currency reserves. The current account deficit stands at over $ 14 billion against the full-year target of $ 8.9 billion. Pakistan may have to go for another IMF bailout.Unaccompanied by structural reforms, devaluation has only increased the import bill which has pushed inflation, raised the cost of credit, widened trade gap, slowed down growth and forced more external borrowings. The trade gap has widened to $ 33 billion, against the original full-year target of $ 25.7 billion. Foreign currency reserves have gone down on account of external debt servicing.