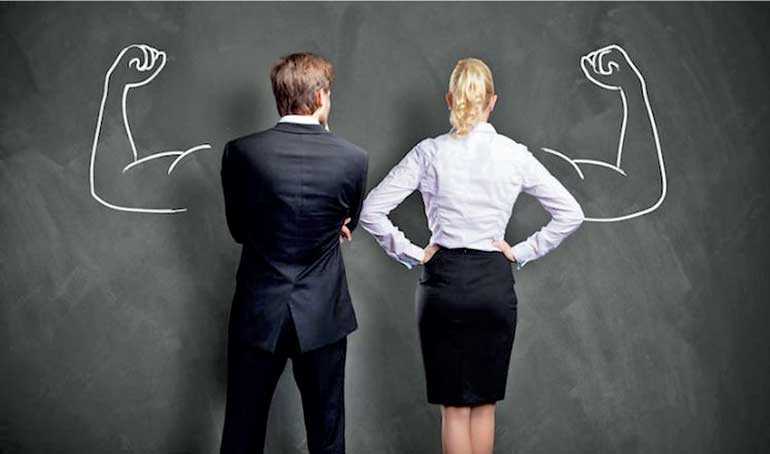 Empowerment is a buzz word in the corporate world today. We here of "empowering people" and "empowered organisations" .The dictionary meaning of empower is to "authorise, allow and sanction" more elaborated as "give power to" and/or "make powerful"! What exactly is the definition then of empowerment in the context of corporate or business entities?
It is a combination of all of the above. Empowerment is giving power to the people of organisations to act and authorising them to take decisions and standing by or sanctioning the actions and decisions taken. But after making sure that the people are enabled or able to act and decide according to the needs of the organisation and its betterment situationally.

The above statement or qualifier "after making sure that the people are able or enabled…" is the critical factor which makes empowerment much more daunting, challenging and grave than its mere dictionary meaning. It means that somebody – the empowering authority – has to make sure that the people "empowered" can think and act accordingly before they called empowered and sanctioned to act. In the corporate world superiors are required to empower their subordinates to take decisions and act in the furtherance of business objectives.
Why is empowerment necessary?

The organisation has limited human resources as any other resource. Organisation structures whether they are tall or flat, are hierarchical in nature with authority flowing down from top and in certain situations such as matrix structures (where both functional and hierarchical reporting exist) horizontally as well. In any event direction and guidance flow from a higher plane to the next level.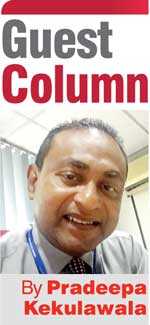 There are departments, divisions, task teams, project teams and many other "units" being supervised and managed by superiors. Therefore as organisations grow and expand it becomes practically impossible for a superior to supervise and manage all activities; and the necessity to delegate or pass down certain tasks to lower level arises. It is in that backdrop that superiors delegate tasks to their juniors depending on their various levels and complexity of the tasks at hand. This is done to ensure that the superior retains enough time and flexibility to focus on more mission critical tasks and also for planning and envisioning – strategic matters.

Now the impression is created and more often than not the greatest misunderstanding prevalent in the business world today is that empowerment equals delegation and therefore empowerment is delegation! Wrong. Empowerment is not delegation. Delegating is merely passing on or assigning or even allocating a task. It does not entail or demand "giving power to" or "enabling the people". Things delegated can be taken back. But empowerment would not require curtailing action unless proper empowerment is not done or empowered ability is misused.

Empowerment requires grounding in the "rules of the game", inculcating values, teaching the tasks to be performed, coaching and guiding and correcting during the learning period, testing the capabilities and finally once satisfied giving the green light to perform independently with the confidence that the person can go on his own – of course putting in place checks and balances to regulate and ensure desired action and outcomes. This is identical to issuing a person a driver's license – empowerment is an accepted license to perform or drive the business!
Qualities of empowered employees in an organisation

An empowered person or in a corporate context an employee has the following distinct characteristics:

1.Possesses the right attitude or the emotional intelligence to align oneself with his/her needs and the needs of the organisation and the team to create a win – win synergistic bond

2.Is equipped with the required academic, professional and skill accomplishments to be competent in the present job.

3.Has a searching and an inquisitive mind which yearns of constant learning and knowledge gathering. Willing to take advice and be guided unconditionally

4.Armed with an in-depth knowledge of the objectives of the organisation, his/her role in it and what is expected of him or her

5.Action oriented, decisive and bold

6.Loves praise and accepts constructive criticism.

7.Honest and is of high integrity

8.Humble yet is of very high self esteem

9.Ambitious and is on the constant look out for results and advancement

10.Delivers the bottom-line or results above all
Lack of empowerment in State sector and its impact on development and progress

The State sector or the public sector is abysmally inadequate in empowering its labour or employees. This is primarily due to the hierarchical governance structures and procedural red tape associated with management of government owned institutions and business undertakings. The tight demarcations of responsibility has resulted in mere execution of duties procedurally sans ownership and accountability for the effectiveness of decisions taken or output given.

The classic examples would be not taking situational decisions in an emergency and waiting to "push up" decision making to a higher authority; or not going 'out of the way' for the betterment of the organisation or its larger cause. However we cannot blame the public servants as their initiative and drive has been killed by a plethora of red tape and laws in the name of governance, transparency, accountability and compliance.

The case espoused by the proponents of these draconian rules are that without these corruption, abuse and misuse of resources and power would be rampant. However they sadly miss the point. Corruption is not a function of lack of or controls or red tape; neither is abuse or misuse an inherent by product or function of empowerment, freedom of decision making. Compliance doesn't ensure effective checks and balances.

The key to avoid and ensure lack of corruption, abuse and misuse is to primarily put in place effective monitoring and reporting systems, establish and insist on measured results and output, impose heavy penalties for offences and above all to accolade achievement, motivate and reward performance and above all to nurture a culture of honesty and integrity from top down.

Impractical controls which retard creativity and decision making is not the answer. Questioning educated and experience judgment, tying up employees on a set of rules (often never reviewed) called policies, which are in fact free of accountability standard answers to recurrent questions and punishing situational decision making or outside the box thinking to get things done will only create programmed robots in the State sector sans passion.

The top wisdom, tacit knowledge and experience and talent in the State sector is wasted with such criminal stifling of thought and action. You don't need human to blindly follow scripts and work within frameworks. Computers can manage that. What you need is a dynamic set of guidelines and objective monitoring and rules and penalties for abuse; whilst allowing to thrive on creative effort and accountability. This is the very reason that our State sector employees perform and achieve absolutely well in foreign climes. Therefore empowerment in the state sector is a must.

It can start from public sector 'service delivery' vision and roadmap for the country. Policymakers and Legislature to embrace this thinking and allow it to permeate to different strata. Needless to say commitment and absolute resolve from those who govern are a must to initiate this paradigm shift. Singapore did it, Malaysia did it, Philippines, Japan and Korea are other examples. Indian bureaucracy is getting more objectively flexible and of course display more national mindedness. Sri Lanka can definitely get there with zest.

The benefits of having an empowered set of employees or empowering your employees is manifold. Amongst these the key benefits to the organisation are:
Decision making can be broad based and trickled down to all levels thus ensuring more creativity, innovativeness, quick decision making at 'ground level' leading to increased effectiveness
Actions and tasks are decentralised greatly eliminating 'bottlenecks,' 'red tape' and so-called 'processing time,' resulting in enhanced overall efficiency.
The creation of leaders at all levels and 'independent work groups' allowing increased output, faster turnaround and a pool of future leaders
Full engagement of employees and long-term retention (motivation with passion for work)
The competitive advantage of having a talent pool at all levels with the ability to draw up clear people development succession plans
More time, space, energy and flexibility for strategic thinking and action by the top management – to do their job right
Pray, why then with all the above advantages which are evident and documented in many a corporate success story, do we find it difficult to have empowered people in our organisations, even in the private sector? I am inclined to pin the blame squarely on the superiors or the top management.

Empowerment is not automatic or a natural phenomenon. Adequate time and effort has to be invested in it – yes, by the top management of course, which means critically from the immediate superior. But many superiors do not have the will power or the willingness to consciously empower their people.

Some suffer from the 'no time' syndrome. Some are victims of 'will I lose my job to him?' phobia. Whatever the reason(s) may be it is incumbent on the organisational leadership to imbed empowerment as part of the corporate culture by identifying the advantages of same and quelling the many 'fears' against same. In a properly empowered organisation, the managers/superiors stand to gain much more contrary to the notion that it is a threat.
The empowerment way forward

The empowerment culture cannot be brought about overnight. It is a transformation enabling which has to be executed and managed painstakingly. A structured approach as espoused by successful practitioners takes the following form:
The organisation must first have a formal structure with clearly established channels of authority and communication routes.
Each level of people in the structure has to be profiled with the skills, attitudes and knowledge that they should possess based on a competency model (the competencies ideally have to flow from – must have to should have and to preferred).
The decision making and action capabilities of each level has to be deliberated, agreed and elaborated/established.
Conscious awareness must be effected on the empowerment exercise, its benefits to all stakeholders and how it's planned. A formal 'prepare for your next job or promotion' empowerment imitative has to be launched and incorporated in to the performance evaluation system.
Each person down to the shop floor level or support level must be assigned a coach or mentor from the next or a higher level – to teach guide and coach 'on the job' and 'next job' key result areas.
Furthermore a TNA or training need analysis must be done to provide development input where people lack the competence to perform certain tasks.
Gradually decision making independently and taking responsibility within set parameters has to be encouraged, sanctioned and monitored/corrected where necessary.
Group decision making, ground level leadership in action has to be encouraged. Very importantly mistakes during the 'cutting in' time have to be tolerated. There can be a cost to this but the benefits long term outweigh same.
Consciously give power to people to make decisions and act and hand down some of the managers or the next level immediate superiors' responsibilities to be executed by the subordinate.
Appreciate and recognise empowered performance; offer accolades. Highlight the fruits of empowerment.

In conclusion, a word of caution about the pitfalls of improper empowerment. If the empowerment process is not executed in a planned manner as elaborated above, the ill-effects would be devastating. Virtually the whole organisation can collapse with inept people behaving like bulls in a china shop.

Unplanned empowerment would result in incompetent or sub optimised performance, wrong decision making at huge costs. Therefore the right approach is vital. Furthermore, once empowered, the superiors must ensure that they do not breathe down subordinates' necks in the name of monitoring, thus stifling performance and independence action. Parameters of performance and decision making has to be established and people set free to perform.

Empowerment is an investment towards organisational sustenance!


(The author is a senior professional with three decades of experience in the corporate sector in management and human resource development, with two decades of senior managerial exposure in diverse industries. A senior skill development facilitator and corporate trainer, he headed the HR Professional Association of Sri Lanka during the last two years. He has headed the HRD function of many private sector companies and has been a senior management team member of the national airline for the last eight years serving as Head of Human Resources and Head of Logistics. He also serves in taskforce committees with national interests in human capital development.)