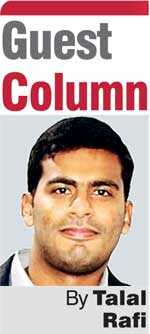 There is nothing stopping you from being like the Chairman of your company except the fact that you do not want to go from working to achieve your Chairman's dreams to working on your own dreams. If your Chairman or his father (if he inherited his wealth) had not made a decision to become an entrepreneur in his life, they would also be an employee like everyone else in his company.

Life is too short

Your time in this world is limited, so don't waste your time living someone else's life, said Steve Jobs, the former boss of Apple. A significant part of people's lives are spent working as an employee for a company created by someone else who enjoys a luxurious life. Everyone has a dream of doing something but once they join a corporate workplace, their creativity dies. Even for the smallest things, the supervisor's permission is needed who may not agree with their creative ideas. Being an entrepreneur may mean they may not have the constant income security at the beginning but being their own boss is worth the trouble.

Entrepreneur's family benefits

When an entrepreneur succeeds and becomes wealthy, his children and grandchildren benefit. The children of the Chairperson of a corporate company have good education and their career choices are optional and do not have fear or pressure to work hard to make a living. But unfortunately the children of people who choose to be employees may be able to get a good education but are left to work hard for their future from the time they leave school. The only reason is because their parents or grandparents did not make a decision to become an entrepreneur.

Fear of failure has to be overcome

One of the main reasons for people staying away from entrepreneurship is because of a fear of failing. A job in a corporate company can mean the employee has a steady income. The employee may not become rich but at the same time will not be poor. It is a less risky position. But this argument can be defeated. When an employee works for a company, they are paid till they retire. Once they retire, they are given a sum of money as retirement benefits which in most cases is not enough and in many cases the person spends off. This leaves the person in a state of greater economic insecurity as he/she is over 60 years old and has no income and has to work at old age. If this person had spent his/her youth on developing a business, that business would have been constantly generating money long after the person passes 60 years of age and for his/her children as well. Becoming an entrepreneur is good for financial security.

Attitude towards entrepreneurship has to change

No one ever succeeds living in a comfort zone. One of the main reasons for people staying away from entrepreneurship is the fear of getting out of their comfort zones. As explained above in this article, becoming an entrepreneur may mean there will be a temporary financial income insecurity but not becoming an entrepreneur can mean income insecurity after retirement.

The great journey

Becoming an entrepreneur may mean coming out of your comfort zone temporarily but it also means getting into a new and exciting journey. A journey where you are totally in control of your life and independent. You set your own agenda and rules. You decide on how much time you spend on work and family. You can put all your creative ideas into action. The journey of an entrepreneur is not easy but the destination is a great place where everyone wants to get to.
(Talal Rafi is a Director of Global Entrepreneurship Network Sri Lanka and the Entrepreneurship Specialist at the USAID Project YouLead)