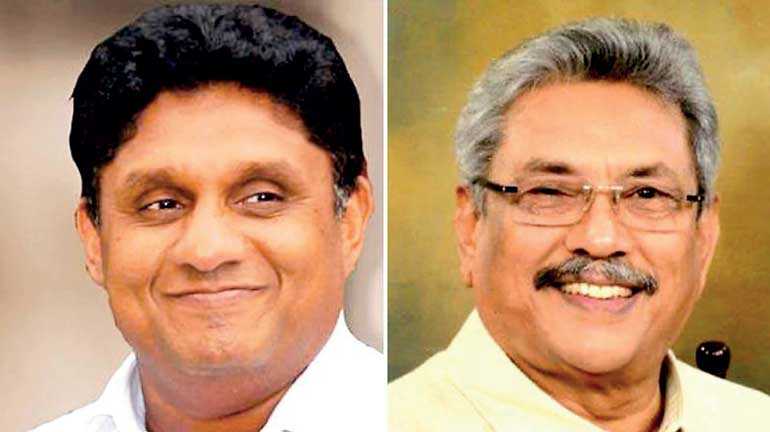 Both brands are evenly poised
---
In the traditional world of marketing, we tend to test market a product before going national with it. There are three test marketing areas that are normally selected by FMCG companies - Gampaha, Kandy and Negombo. The logic behind this is that the composition of the people who live in these regions is broadly reflective of the national population.
Best case study - Gampaha

One of the best case studies in the FMCG world was created when a non-soapy detergent bar, NSD bar, was test marketed in Gampaha by a well-known company. The product was agreed upon, as was its price point. The distribution was handled by a traditional agent, wholesalers, retailers and supermarkets. The communication to the target market consisted of posters, danglers, shelf strips and detailing to dealers. Separately, there were propaganda vans, together with a leaflet, that created awareness among housewives. After about a month, people started arriving at hospitals complaining of skin irritation and peeling. The company immediately conducted a research study and found out that in Sri Lanka many housewives washed their clothes and then as a habit used the same soap to take a bath. Typically, an NSD bar is used only to wash clothes and not for use on human skin. The product was immediately withdrawn and to date the product has not been launched in Sri Lanka even though it enjoyed great success in India.

Hence, we see the benefits of using test marketing as a strategy. I guess if Walls ice cream also used the same approach, it would not have suffered the fate which eventually befell it in Sri Lanka. Maybe the marketing mix could have been adjusted and marketed similar to how it was in India and Pakistan and the brand could have come out a winner.

Political candidate - test marketed?

If we dive deep into the meaning of the term marketing, in simple words it is all about giving the consumer reasons to buy a brand based on its needs and requirements. In the game of political marketing too, this same process comes into play, with voters being given a strong reason why they need to vote for one particular candidate rather than the other. Hence, similar to a product like NSD bar or Walls ice cream, a political product can also be test marketed in my view.

Product: Gota

Using Artificial Intelligence (AI) on the perception of people, a diagnostic study was done and the following attributes emerged on Product Gota, "Efficient government service, followed by national security law and order thereafter economic development, followed by education, inclusivity and healthcare. The last two being SMEs/entrepreneurship and anti-corruption."

Test market: Elpitiya

If we are to strictly use the principles of marketing for political campaigns let us first see if Elpitiya can be considered a test market, in other words, whether is it representative of the population.

Elpitiya has a population of 64,726 according to the 2012 census. The male-female split is 48% to 52% which is similar to the national population.

Those below nine years in Elpitiya amount to 16.8% of the population while the national number is 16.7%, the 10-19 years segment is 15.6% while the national number is 16.1%, 20-29 years is 13.3% compared to a national statistic of 15.1%, 30-39 years is 14% while it is 14.9% nationally, 40-49 years is 12..5% while nationally it is 12.9%, 50-59 years is 11.5% while nationally it is 10.8%, 60-69 years is 9.1% while nationally it is 7.6%, 70-79 years is 4.8% while nationally it is 3.4% and 80+ years is 2% while nationally it is 1.3%.

Hence, we see that while there is a slight skewness toward an elderly population in Elpitiya, it can be said that the population split is demographically representative of the Sri Lanka population.

With Elpitiya's religious split, Buddhists account for 96.8% while the national number is 70.1%, Hindus make up 2.2% while nationally the figure is 12.6%, Roman Catholics account for 0.4% in Elpitiya but nationally the figure is 7.6% and Muslims amount to 0.2% in Elpitiya while the nationally the figure is 9.6%. Hence, we see that from a religious point of view, Elpitiya is not a representative cross section of Sri Lanka. Given that religion can play an important role in the psychographics of a consumer, the market is not representative of the population. Hence, it is clear that the pulse of the people cannot be picked up from Elpitiya. It is not an ideal test market area.

The result: While keeping in mind that Elpitiya is not an ideal test market given that the psychographics are very different even though the demographics are similar to rest of the country, it is important to pick up data from the market.

The SLPP polled 23,372 votes (56.31%) of the total valid votes cast, while the UNP came in second with 10,113 votes (24.37%), the UPFA secured 5,273 votes (12.7%) while the JVP received 2,435 votes (5.86%).

From a total of 53,384 voters eligible to vote in Friday's election, 42,100 of them had cast their votes (over 75%), while 597 of the votes cast were rejected, giving a total valid vote count of 41,503. As per the MOU signed between the SLPP and the UPFA, the combined tally will reach 28,645 votes or 69% of the vote.
Deep dive

From the data it is clear that Elpitiya is not a representative cross section as I proved to you. However, in marketing we say some data is better than nothing. As of today, the best data to judge what we will see on 16 November comes from this sample. Hence let us analyse it.

UNP votes have declined from 2006's 10,308 votes and 2011's 10,427 votes to 10,113 votes, which is degrowth of 3.1%, while the SLPP, with a performance of 23,372 votes, has registered growth of 17.3% against the UPFA. The question to ask is if this can be added to the 43.5% that was garnered by the SLPP in February 2018. Given that Elpitiya is not representative of the country and the ideologies that existed in 2019 and 2018 are different, it is tough to draw any meaningful conclusions but it can be said that people are slightly bent toward the SLPP at present.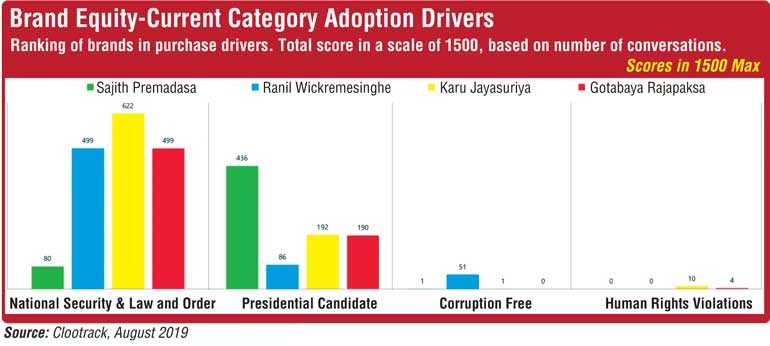 Implications for brands Gota and Sajith

Based on the adoption factors, if we were to look at the Category Adoption Drivers (the attributes people want from a presidential candidate) during the period June-August 2019, the number one ranked attribute was National Security and Law and Order. Given this insight, we see how Brand Sajith made an announcement at his inaugural rally on the potential appointment of Field Marshal Sarath Fonseka to head national security and law and order, which will correct the equity measurement. Hence, Brand Gota will have to respond suitably over the next 27 days in order to retain confidence and the lead he has with this key attribute.

The second strongest attribute was The Presidential Candidate - The Person. We see both candidates focusing on this attribute. Brand Sajith is consolidating and extending the lead with a strong persona, demonstrating that he has the requisite political acumen but Brand Gotabaya is fast catching up with some strong performances in Anuradhapura targeting paddy farmers and also showing signs on stage that he is a politician. It is a tough task but if he wore the national dress it would have been easier for him to achieve this positioning. But from a strictly marketing point of view, the national dress comes with so much baggage, maybe the decision to wear a shirt and trouser could ultimately be a more prudent decision. I also guess it is now too late to change his decision since it will confuse people.
Marketing right?

With just 27 days to go, we see that voters are being bombarded across all mediums, be it TV, radio, newspapers or digital platforms, with budgets exceeding billions of rupees (the current budget stands at Rs. 4 billion per candidate).

A question asked by many is how does all this marketing help bring democracy. In my view, it comes into play in two ways. The first is that a product or service that is offered by a candidate must be communicated in an effective manner so that the consumer is better informed on who it best fits. However, a point to note is that when communicating, this right must be available to every other competitor too, with equal media time afforded so that the 'share of voice' is the same and the only competitive advantage is the message offered.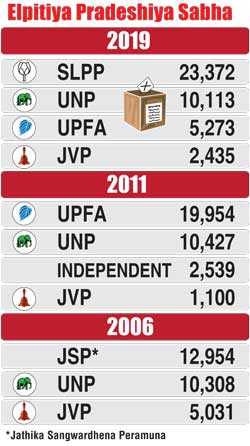 This can vary if one has to self-finance one's campaign, which means that the candidate with greater financial muscle can garner a stronger share of voice.

This ethos will hold ground when it comes to below-the-line activity too, like staging meetings in neighbourhoods as well as hoardings. The second perspective is that once a consumer (in this case a voter) makes a decision and selects a product (the chosen candidate), the product must deliver the promises made during campaigning.

Marketing a political candidate ensures voters make more informed decisions. Hence, it can be said that it is right to spend Rs. 4 billion.
Why marketing is wrong

Where marketing comes in for criticism is when the marketing of a candidate is conducted in a social unacceptable manner. This includes blocking competitor media, below-the-line rivalry at meetings are blocked out, voters are not allowed to vote, unlawful voting, etc. to name a few. A point to note is that these unethical practices are not confined to political marketing but happen with many consumer brands too.

Another situation where marketing as a discipline draws flak is when it is used in politics - a candidate, after being elected, fails to deliver on promises made during a campaign, which is an issue raised by many from both parties.
Next steps

While entrenched marketing continues, according to analysts, the final decision will rely on the 1.4 million voters who are in the 18-24 years age group. This group is less exposed to traditional media and heavily influenced by cause-related marketing. Hence, the two candidates' digital thrust and the emergence of independent candidates like Mahesh Senanayake and Rohan Pallewatta can have an impact on the final numbers.

Be that as it may, strictly from a marketing perspective, we are in for some interesting times ahead.

(The writer is an award-winning marketer who currently heads a South Asian Artificial Intelligence company. He was the Chairman of the Sri Lanka Export Development Board, Sri Lanka Tourism and Lanka Sathosa. The thoughts expressed are strictly his personal views. He can be contacted through rohantha.athukorala1@gmail.com)