Should we have curfews and lockdowns or let life continue normally whist encouraging people to wear masks and take all other precautions?

– Pic by Shehan Gunasekara
---
Is it no more than a new flu virus with pretty similar consequences, or is it a frightening phenomenon and we must have lockdowns, curfews and what not including threats of arrest for not complying with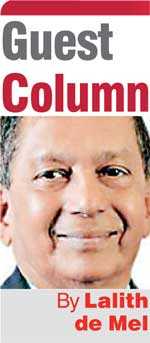 the new rules? An objective assessment is that it is probably somewhere in the middle of these extreme positions.

There is a lot of information available now on the new coronavirus.
The basic truth about coronavirus
Everybody who gets it will not die. Only about 2% of those who get it succumb to it. Those who do are generally the old who will probably be suffering from various ailments that come with age. There was initially a great fear bordering on panic because it was thought it can capture anyone and take them promptly away to the next world. I get the feeling that this panic is abating.

If 10,000 are infected with coronavirus, 9,800 will recover fully after a week of flu-like symptoms. A Panadol and cup of tea illness. There are no after effects and there is a full recovery like a recovery from flu. No cause whatsoever for panic if you are not old and frail.

At 2% mortality 200 will die. Those who die are often the elderly with other health problems. Although it maybe coronavirus season, some who die will be those who have completed their innings and would have died anyway.

Reminds me of a verse from a poem by John Donne:

"As virtuous men pass mildly away

And whisper to their souls to go

Whilst some of their sad friends do say,

The breath goes now, and some say No:

So let us melt and make no noise"
The only real challenge
The challenge is to reduce the number that will die. Identify the best methods of managing the illness amongst the elderly and those who develop breathing problems. They should be given priority on admission to hospital and the hospitals should have ventilators as those at risk have breathing problems.
The question
Should we have curfews and lockdowns or let life continue normally whist encouraging people to wear masks and take all other precautions?

The curfew and lockdowns are causing immense damage to the economy. No business can operate normally and many will be compelled to close down. Our economy has large numbers who depend on a daily earning from little businesses to feed the family. They are now driven to desperation as they now do not have their daily earnings.

Giving food parcels is a not a measure that can reach every family in need throughout the country forever. Even those with money are struggling having to spend three or more hours in a queue and then finding little left to buy. There is a strong argument to say we should not materially damage the economy, destroy the hospitality industry, and cause immense hardship to thousands by lockdowns and curfews to save 200 lives (which with good hospital management could be reduced).
Managing coronavirus
There is no therapeutic treatment regime as yet in hospitals for coronavirus. They can only help those with acute breathing difficulties with ventilators. The rest will get relief from symptoms. This can be done equally well at home.

We should let coronavirus be an illness managed at home, with all precautions to isolate the patient in the home as best as possible with only those with breathing difficulties to be admitted to hospital and then make every endeavour to cure them and thereby reduce the death toll below 2%. If there are virtually no deaths the drama is over.
Deaths in perspective
If we end up with 10,000 cases of coronavirus the number of deaths at 2% is 200. For comparison, there were 74 deaths from dengue last year. With Chronic Kidney Disease 17.5% of those diagnosed amounting to 1,685 died within three years of diagnosis (BMC Nephrology article 338 2019). And 200 is a small fraction of those killed in the last week of the war with the Tamil Tigers.

So should we destroy the economy to save 200 lives, or say, like in war, we accept some deaths to protect the economy?