Why Sri Lanka needs to strengthen geopolitical ties to be a competitive global economy by 2030
Leveraging partnerships and securing favourable vantage with superpowers has never been more vital for Sri Lanka at this current decisive stage in her history. Even the prudence of Sun Tzu, the Chinese general, military strategist, writer, and philosopher claims that "Even the finest sword plunged into salt water will eventually rust", "He will win who knows how to handle both superior and inferior forces".

To this end the question to be considered is whether the current alliances of Sri Lanka or the lack there of is compromising her competitiveness in the global market place? The effort here by no means is to establish that the current partnerships the leaders have secured are weak nor poor but rather is enough being done through the ranks so that one day what is sowed can be reaped to penetrate all strata of societies bank balances?

Simply put – if like attracts like, then what is the attractiveness of the local economy as a competitive global force that is relevant to the countries that are striving to align themselves as winning economies of 2030? This a fundamental investigation worth the probe by those in the highest office as well as both the formal and informal economy.

The following is an inquisitive account by a Reasonable Man, if there ever was one!

To bring the obvious home, let's do a quick scan based on facts presented on the world's most predictably competitive economies by 2030.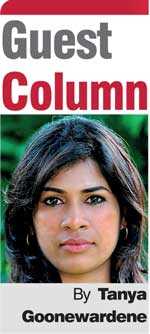 A humble invitation to treat except there is nothing humble about the concept of duty

I now invite you to do your own investigation into where Sri Lanka is and where she will be in 2030 with the outcome of a gap analysis. For this published information or secondary information by the Central Bank has proved invaluable and insightful. Revealing to you what my countless interviews with the Reasonable Man uncovers will only lead to a blame game which I claim to have no expertise in.

The truth the whole truth

The same information is available to any economist, legal strategist, administrator or Government official as the basis of an independent inquiry into the subject at hand and met out a much needed way forward. This will only benefit the entire nation and bring us that much closer to being a competitive global economy, at the very least by 2030.

Much wisdom and forethought is found in the archives of historians who will be more than happy to discuss strategic efforts of global leaders, kings and presidents faced with the same debacle that have overcome the undesirable situation one positive futuristic action oriented step at a time.

Needless to say transparency, undoubtable bona fides, integrity and sustainability rank supreme in the endeavour to save a nation at the risk of fading into insignificance in the global landscape of winning economies.

It's time to go back to the drawing board and rally the support of blue collar, while collar and pink collar workers to keep this raft floating in spite of a few who believe it is but a "storm in a tea cup" for it is not.

If however, what this article reveals is reduced to nothing but a morbid account of reality – we can agree that such a statement is in fact, just about right. Nevertheless, the economy is not without hope if the pathological lies are softened and the voice of business appeals to the rational side of decision making which will create an environment conducive to get the boat ashore.

There are still locally based international experts citizens of this country, learned ladies and a few good men who can help and most of them do so pro bono, the legal system is robust and has been fighting to stay afloat and not buckle under failing weight of a lack of basic infrastructure; boards of companies are still hopeful and there can be found executives that are dedicated and teachers still have tireless stamina to take care of our children, and the sun still shines favouring the island that's close to its equator.

Be that as it may, truth be told – companies are retrenching, bankruptcy law is changing, expatriates are forfeiting their property leaving Galle, tourism in Kandy is grim, funds once available for charitable deeds depleting, the kaleidoscopic arts are drying, utility bills in single parent households are mounting, money finds its way quicker through the exit than the entrance, the surreptitious debt whistles in its monotonous tune that grates on your already exhausted nerves, the commercial high court is flooded with matters relating to money recovery. Right there is your litmus test on how good are bad we as a nation are doing.

The account of reality

The synopsis of one interview I had with an expert in the area of commercial diplomacy which gives me great pleasure to place on record. The individual is a professional who I interview from time to time to ascertain a bird's eye view, or an international perspective if you like, as to how Sri Lanka is performing. These are the pearls of wisdom he freely offers which have been verified as factual and whose permission I have to use as contributions to this article;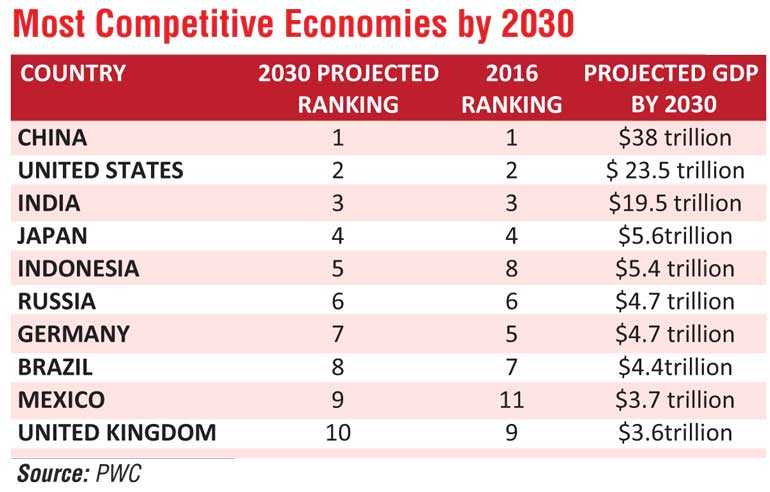 1. The common threat that binds

The reason to make strong allies lies in a similar nexus; business, mutual beneficial interests. Historically, geo political alliances are formed based on inter alia mutual interests of similar fiscal policy, mirroring economic, diplomatic, military, educational, cultural, and technological strategic efforts. It is on this premise that NAFTA, G7, SAARC and parallel world economic forums come together. This is the reason underpinning greater and deeper relations and links with the European Union has never been more paramount. It is not the last resort, if ever it is the primary action required by any forward thinking Government. The secret to success is not to tie up with economies that are the biggest but the most resilient, sustainable and competitive.

2. The need for deep sustainable diplomatic relations with Europe

France, for example, has strong relations with islands in the Indian Ocean. We need to be among the favourites who are friendly to share military bases, offering expertise to service ships, exchange personnel for training and continued learning.

If you look at the world's most successful case studies where does the metro systems, winning design, build and operate contracts come from? How is Singapore, Abu Dhabi, Egypt, and the Netherlands doing what they do? Are we planning our cities on these blue prints or is it done ad hoc?

Yes, of course China Harbour is a success – what else can we list under similar categories? Are we advocating to allocate sufficient dollars floating around towards the right channels that have proven to be tried, tested and true?

France who appreciates the cultural vibrancy and heritage of Sri Lanka is an idea candidate and in this regard have we done enough to reach out? Are we harnessing the hidden love effectively that results in mutually beneficial cross border transactions? The need for deep sustainable diplomatic relations with Europe has never been more urgent.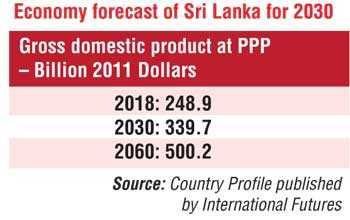 3. Creative economic matrix

At a time that countries are using creative intelligence to attract oceans of visitors – what are we doing to showcase our history, our heritage, our culture and crafts? A good example is found in the case study of a Dutch Museum which was determined to motivate people to visit its exhibitions and to more appreciate the arts. They chose a painting of Rembrandt, of the 17th century, and brought it to full life in a shopping centre, accompanied by Beethoven and it has proven to be absolutely spectacular!

As per the most visited art museums in the world, as listed by Art Newspaper Review Visitor Figures Survey (April 2018) and the Museum Index of the Themed Entertainment Association (TEA) and engineering firm (AECOM), the list includes museums found in those sources. It includes notable museums with more than one million visitors where the display of art, for the art itself, is the museum's primary purpose.

The Louvre – the Louvre Museum (French: Musée du Louvre), is the world's largest art museum and a historic monument in Paris, France. A central landmark of the city, it is located on the Right Bank of the Seine in the city's 1st arrondissement. Approximately 38,000 objects from prehistory to the 21st century are exhibited over an area of 72,735 square metres. In 2017, the Louvre was the world's most visited art museum, receiving 8.1 million visitors.

Can we take a page out of this book of marvels?

Much more was discussed and debated, I played devil's advocate with him citing to convince myself of the success of the many mega development projects to launch, tried as I might have, it was but to no avail.

The dose of realism of that interview left my brain in a hive of activity and that's how I took to my blue book to pen this for you. When perspective set in the wisdom of the quoted manoeuvres were more than crystal clear and the beckoning question was then: Are we doing enough?

When the man in the crow's nest is screaming "danger" the Captain needs his crew down in the engine room and that's where we must all head to if this ship is going to have any hope of tuning around. The implications are clear, the call to action most certain. It is possible that we either docked somewhere way out waiting for Carpathia or we are anchored in shallow water with a hull that's hitting a rock.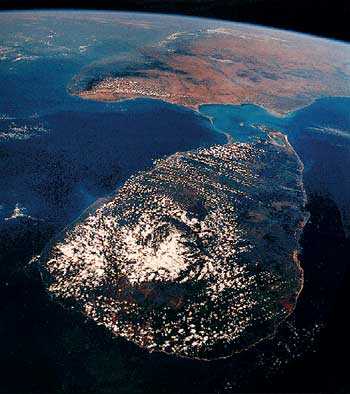 To friends, statesmen and countrymen we implore

I must surrender to the temptation of quoting a poem of the great Rabindranath Tagore I think of every time I look at this image that rests on my private mirror wall; it's a piece I have used on many an occasion to bring to light the need to fight complacency and overcome mediocrity that has nowhere in history yielded any dividend to any economy.

Paper Boats

Day by day I float my paper boats one by one down the running stream.

In big black letters I write my name on them and the name of the village where I live.

I hope that someone in some strange land will find them and know who I am.

I load my little boats with shiuli flowers from our garden, and hope that these blooms of the dawn will be carried safely to land in the night.

I launch my paper boats and look up into the sky and see the little clouds setting their white bulging sails.

I know not what playmate of mine in the sky sends them down the air to race with my boats!

When night comes I bury my face in my arms and dream that my paper boats float on and on under the midnight stars.

The fairies of sleep are sailing in them, and the lading is their baskets full of dreams.

Your next candid account of reality (if you are so brave as to ask) is available in the words of your postman, the local school principal, the village head priest or the college warden, the bread man and the tuk-tuk driver and there you will find the truth, the whole truth and nothing but the truth. Listen to the organic raw accounts, hear it not glossed over and try not to have any airs about it and it will, sure as the morning sun, sink in.

Here is hoping the next person that makes your phone ring is Mr. Duty Calls.

[The writer, LLB (LON) (HON), Attorney-at-Law, Commissioner of Oaths and Notary Public, M ACIM (UK), is an independent economic commentator and an attorney-at-law and has her background in marketing and human resources and can be found at tanya.goonewardne@gmail.com.]