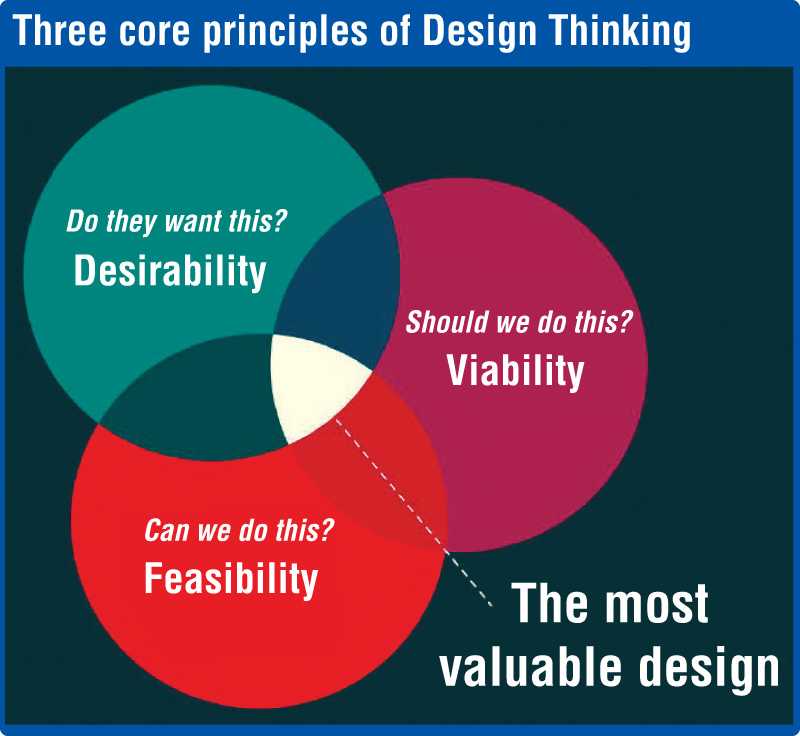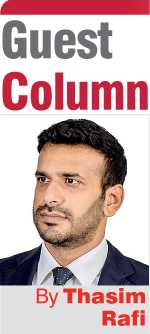 Design thinking is a human centred approach to innovation and mainly seeks to generate creativity in human minds, thereby enabling to meet key customer needs. It is a very important theory that you must be able to master in order to be able to solve problems that arise in the daily workplace. Design thinking unleashes the creative potential of employees and is a key tool to drive innovation.

Design thinking was adapted by several global organisations such as IBM, Uber, Bank of America and Airbnb. It has transformed these organisations and the employees of these organisations confirm that design thinking did indeed make them more productive and agile.


Three core activities of design thinking
Inspiration – The first and most important step in design thinking is inspiration. The ability to be inspired is in fact a major challenge in these difficult times so it is crucial to be inspired if we want to achieve something meaningful in life. It can be anything ranging from facing an interview to coming up with a bright business idea.

Ideation – Once you are inspired the next step is to get to the stage of Ideation which is the question of how you actually turn your idea into something tangible. What are the resources you will use? What are the strategies you are going to use? How do you make a prototype, etc.

Implementation – This is the stage where you actually have to implement your ideas. This is the most practical part and also the most crucial as all the hard work that you put into creating a business idea is implemented. This is the part where you come up with a solution and make the prototype or idea real. This is also the part where you assess the idea and see if it is sustainable.


Three core principles of design thinking
Desirability – Desirability is a crucial element when it comes to coming up with an effective idea and valuable design. If an individual does not have the desire to pursue a particular path then it becomes totally void. The perfect example will be how Jeff Bezos capitalised from the massive demand for ecommerce and became the richest man on the planet. He identified the need of the customer and that they wanted a much better solution than having to wait in a long line in a supermarket to purchase goods.

Feasibility – Feasibility is very important when it comes to assessing your business. It gives you a clear indication about how your organisation is performing internally. It gives you a clear indication as to how your organisation can optimise resources in these challenging times. Feasibility builds your operational strengths.

Viability – Viability is the most difficult to implement for any business. It determines not only the profitability but also the sustainability of the organisation. It helps the organisation survive in the long term. How ethical is the organisation? Does the organisation focus on CSR? Elon Musk is the best example of how he portrayed Tesla as not just an electric car but a solution to the pressing problem of global warming and how driving a tesla can save the world.

Design thinking if implemented can transform any company and is a process that is driving change around the world and it is about time that organisations adapted this concept. It will certainly help in boosting the performance of an organisation and make it more profitable and sustainable especially during these challenging times where it is becoming more imperative for organisations to adapt new measures not only to compete with other organisations but to merely survive.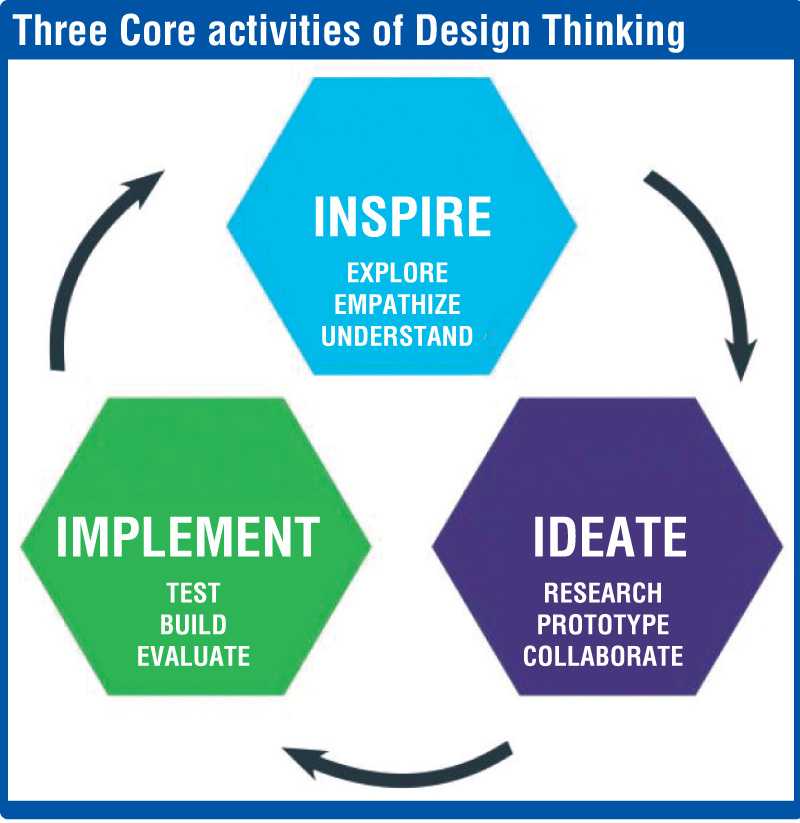 ---
(The writer is a Digital innovation Specialist/Global Consultant and a Visiting Lecturer at the University of Sri Jayewardenepura.)
---