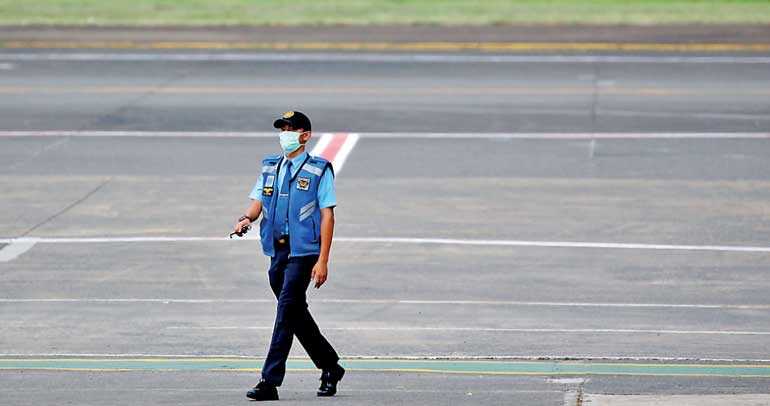 An aviation security officer wearing a protective mask walks at the tarmac of Halim Perdanakusuma Airport, following the outbreak of the coronavirus in China, in Jakarta, Indonesia, 15 February – Reuters
The effects of the Coronavirus, now named Covid-19 by the World Health Organization (WHO), has already had a numbing effect on the airline industry. Sadly, it appears that the worst is yet to come.
SARS in 2002

Readers who remember the Severe Acute Respiratory Syndrome (SARS – a similar virus) in the 2002-03 will also recall that it led to a prolonged slowdown in the airline industry, which was still recovering from the 9/11 attacks.

Covid-19 has easily surpassed SARS, which affected over 8,000 people and led to 774 deaths worldwide. The latest WHO report dated 14 February states that 49,053 laboratory confirmed cases of Covid-19 have been identified. It has already led to 1381 deaths in China and two deaths outside the country.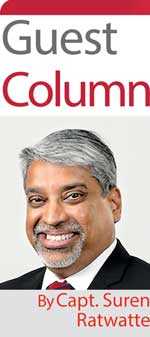 China's airlines

With over 500 million domestic passengers and over 120 million travelling overseas in 2019, China is easily the world's second largest aviation market, behind the USA.

Over 6,000 large commercial aircraft are registered to Chinese airlines and around another 1,500 are dedicated to flying in and out of the country. There are nine large Chinese airlines – the big three of China Airlines; China Eastern and China Southern, plus large regional airlines based in Hainan, Shanghai, Shenzhen, Sichuan and Xiamen.

Another 30-odd smaller private airlines, plus nine large cargo specialists account for the remaining capacity.
Demand in freefall

The number of passengers travelling, both within China and on international flights has dropped dramatically. While domestic loads remain opaque, the Big Three alone have seen demand on international routes down by over 75%.

Singapore and all the neighbouring countries will be badly impacted. Singapore Airlines and its low-cost subsidiary Scoot carry over two million passengers to China every year. Korean Air and Asiana account for 6.5 million passengers between Korea and the mainland.

Thailand's carriers convey over five million passengers on their direct services to China with another million or so on feeder routes. All these countries will be severely affected, especially if the virus continues to spread.

Many international airlines have stopped flying to China and many countries have banned anyone who has been in China from entering, unless they are citizens of that country.
What will the eventual cost be?

SARS was estimated to have cost the airline industry over $ 7 billion in lost revenue. That was back in 2003, when China's market was a fraction of the size it had reached by 2019.

Even if the epidemic is contained, the cost to the industry is likely to be in the region of 25-20 billion – a downturn that has not been experienced since the tragic events of 11 September 2001.