Coronomics (Corona + Economics) is an eye-catching word coined by Prof. Ajith De Alwis in his column which was published in Daily FT on 6 February. This article is intended to further analyse the economic implications of coronavirus.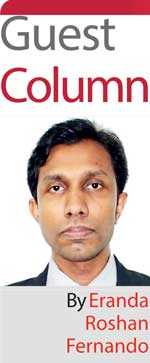 Negative impact on tourism
In terms of tourist arrivals, China is the second largest market for Sri Lanka. As illustrated in Figure 1, tourist arrivals from China account for 11% of total tourist arrivals of Sri Lanka in 2018. With some travel restrictions in place, it is evident there will be drop in tourist arrivals at least during the next few months.
In fact, the negative impact on tourist arrivals is quite visible when we compare the tourist arrivals in January 2020 on a Y-o-Y basis. The tourism sector which is recovering from the Easter attacks has experienced a sudden drop of 6.5% in tourist arrivals during January 2020.
Commodity trade with China
As indicated in figure 2, China is the second largest import market of Sri Lanka. From the total imports of Sri Lanka, around 18.5% is from China during 2018. Although there is no restriction on imports, possible disruptions to production due to coronavirus and also anxiety on the part of importers is likely to affect the trade flow.
Exports from Sri Lanka to China account for only 2% of total exports and the major export commodities include tea and rubber.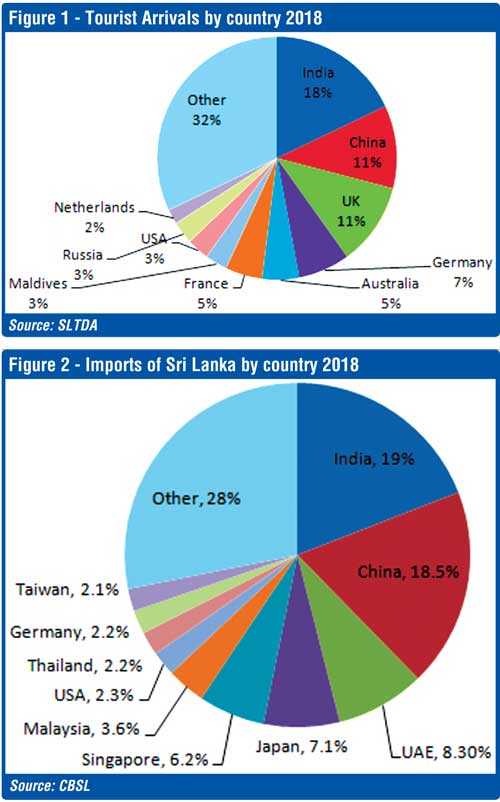 Construction sector
Due to labour shortages experienced by the construction sector, Chinese workers are employed in the construction projects in Colombo. Some workers who had gone back to China for their new year holiday are likely to delay returning, which in turn affects the progress of ongoing projects.
Oil prices and stock market performance
According to the data compiled by CBSL, China is one of the important sources of Foreign Direct Investment inflows to Sri Lanka. At the beginning of the outbreak of coronavirus, stock markets across Asia were affected. As per a recent BBC report, crude oil hit its lowest in more than a year.
Disruption to supply chains
At this stage, it is not clear whether there will major disruption to supply chains of electronic items, mobiles and automobiles, etc. However, if the spread of virus is not contained quickly, it is likely to cause disruptions on the manufacturing and distribution of the aforesaid items.
Conclusion
The relationship between
Sri Lanka and China can be traced back centuries when Chinese monk Fa Xian visited Sri Lanka. In the 1950s the historical rubber-rice barter agreement was signed. During recent history, China has been a significant partner in Sri Lanka by supporting numerous development projects.
However, despite the historical relationship between the two countries, recent media reports indicate discrimination has been reported against Chinese nationals due to unnecessary fears. In the era of globalisation, a collective effort is required to face challenges of this nature.
(Eranda Roshan Fernando, an economic policy researcher, can be contacted via eranda1700@gmail.com)