---
With the growth of cross broader international trade, economic liberalisation and relocation of manufacturing facilities to economical location in search of competitive advantages, the concept of Free Zones was born. Free Zones include varieties of Free Trade Zones and Free Economic Zones. Though identified by different names, the concept is similar.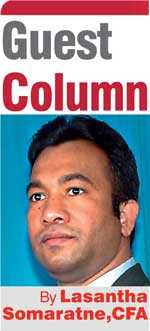 The Free Zone operates as an exclusive zone, largely insulated from local commercial, customs and exchange control regulations in order to facilitate international companies to effectively engage in trading and manufacturing inside a particular country. The depth of manufacturing range from just repackaging and labelling to advanced manufacturing operations.

A study undertaken on ASEAN region estimates that there are more than 1,000 economic zones in the ASEAN region, categorised under industrial parks, special economic zones, eco-industrial parks, technology parks, and innovation district. Another study found that there are more than 4,500 areas around the world, designated as Free Zones located in more than 135 countries.

Free Zones are usually set up near the airports, seaports, or close to the borders between different countries to facilitate faster movement of goods. The Free Zones not only facilitate increase in trades and it also bring about the Foreign Direct Investment and technology transfer in various stages of manufacturing cycle.
History
According to the information available on the history of Free Zones, it was first established in 1959 in Shannon, Ireland known today as Shannon Free Zone, spread across 600 acres adjacent to Shannon Airport (please see: https://en.wikipedia.org/wiki/Shannon_Free_Zone). Many Asian countries like Singapore and Malaysia took the first mover advantages and established very successful Free Zones. Those Free Zones generate large volume of exports from those countries today

Sri Lanka took first step towards economic liberalisation and the establishment of Free Zone with enactment of the Greater Colombo Economic Commission in 1978 and establishment of Katunayake Export Processing Zone (KEPZ). Since then, many steps were taken to improve and widen the framework. The establishment of KEPZ signify the birth of successful apparel manufacturing sector, the single largest export income earner today.
Free zones in Dubai
Middle Eastern region had adopted the Free Zone concept in 1960. As of today, Middle Eastern countries have established approximately 60-80 large-scale Free Zones. Dubai had raised it to a greater level, setting up approximately 20 Free Zones across the emirate.

Jebel Ali Free Zone in Dubai is considered the largest Free Zone in the world. Nearly 7,000 companies from 100 countries, including 150 companies from the Global Fortune 500 list have established their presence in Jebel Ali Free Zone. To demonstrate the economic impact of a successful Free Zone, Jebel Ali Free Zone has created more than 160,000 jobs
Free zones in Malaysia
Malaysia has established four main Free Zones within the country. Those zones offers wide variety of benefits for the companies therein, including tax advantages and an opportunity to export products across to other countries in South East Asia. Free Zones are best suited for companies that want to use Malaysia as a regional manufacturing and distribution hub.



Many multinational companies (MNCs) have used the opportunity by establishing their presence in Malaysian Free Zones. Main Free Zones in Malaysia are as under; Labuan, Bayan Lepas Free Zone, Port Klang Free Zone, Port of Tanjung Pelepas Free Zone (PTP Free Zone).

PTP Free Zone is the most modern of all and it has allocated an area of nearly 500 hectares for activities related to logistics, warehousing, and distribution and manufacturing industries in the light, medium, and heavy categories.
Economic importance
Most countries have used Free Zones for attracting FDIs, boosting exports, diversification of the economy and creation of employment opportunities for local labour force allowing them to compete in international scale. In addition, increasing the competitiveness of the country, transfer of technology and generating more manufacturing opportunities are considered ancillary benefits.
Sri Lanka
Despite the establishment of the first Free Zone 40 years ago, we have not been able to utilise the Free Zone to its fullest potential. The primary reason is, though such Free Zones are being insulated from the country's commercial laws, the companies are reluctant to operate in countries with macroeconomic instability which affect their competitiveness in the long run. Our macroeconomic policies including monetary, fiscal and exchange rate have been long been inconsistent and detrimental to export-oriented industries. As a result, the export share of the GDP continues to decline.

The imprudent macroeconomic policies dragged down country's competitiveness and exports. The production of non-tradable goods in the economy took a lion's share. The traditional export-oriented conglomerates such as Hayleys had to wage a struggle for the existence and ventured into sectors serving domestic market. Other competitors engaged in sectors serving domestic market were able to outgrow the traditional exports-oriented conglomerates.

The growth of disposable income generates demand for more and more imported goods. Since the demand for imports are more than what is exported, the exchange rate continue to depreciate. If there is a permanent gap between imports and exports (both goods and services), the exchange rate depreciates in the long run.

Though we haven't used its potential, Free Zones in Sri Lanka still contribute to large portion of exports, export services and manufactured goods. The concept is Free Zones are proven elsewhere, however, our policies have dragged their utilisation. Free Zones are essential component of macroeconomic and export strategy. We should develop and fine-tune our policies in such a way that we can reap maximum benefits of Free Zones.

It has been noted that certain ill-motivated segment including trade unions have voiced against Free Zones. The unwarranted ideological attack on an important economic element is not justified. Despite being at a greater maritime location in the world, Sri Lanka has hardly exploited the advantage. While competitive countries have progressed much faster and bigger way in terms of establishing large export and export services for the global markets, it is sad to note that certain elements are trying to destroy the little bit of what we have. It is the duty of the authorities to identify the bigger picture; the importance of Free Zones and their contribution to the economy.

Only a handful of Sri Lankan companies are genuinely trying compete for global business. Obviously, it is difficult for any of them to successfully compete on a global scale at the early stage. Therefore, the authorities should take the necessary steps to ensure that Free Zones and companies operating in Free Zones are

protected.
(The writer is a CFA charterholder; capital market specialist and Certified FRM. The views and opinions expressed in this article are those of the writer and do not necessarily reflect the official policy or position of any institution.)