---
Omar Khan a pioneer of neuro-linguistic programming and a leading innovator in Transformational Learning in the US and throughout the world says the most essential attribute of a leader is to demonstrate behaviourally and personally what you ask of others.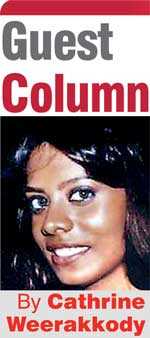 Omar Khan is the founder and senior partner of a global leadership development and consulting firm that operates in the Americas, the UK, Asia/Pacific (Singapore), the Middle East (Dubai) and South Asia (Pakistan, Bangladesh, Sri Lanka). Following are excerpts of an interview with Khan:
Q: Can you tell me about your background and in particular how you ended up as a global trotting consultant?
Only child of parents who were diplomats. Born in Egypt, then Germany, New York from kindergarten to 5th grade, then Kuwait, Saudi Arabia, The Hague to the American School for High School, then University College Oxford, Japan, Stanford Law School switching to behavioural psychology.

Worked with some of the pioneers of the burgeoning discipline of Neuro-Linguistic Programming (NLP), a study of the 'software' of the human brain, and how it processes information and influences emotional states.

This was the era of re-engineering, and consultants wanted counsellors and 'coaches' (not even a named discipline back then) to help them re-engineer attitudes. So, we learned by doing.

And in working with human dynamics, linked to business results, we found a niche, created Sensei, brought it to Asia and the Middle East, then back home to the US via Europe.
Q: Could you please describe your most significant leadership experience and the impact it had on you as a leader?
Working alongside fabled thought leader and best-selling author, M. Scott Peck and his Foundation for Community Encouragement (FCE), in seeking to introduce a methodology of building bridges across divides. We saw the impact of this on creating our approach to Leadership Journeys and taking jaded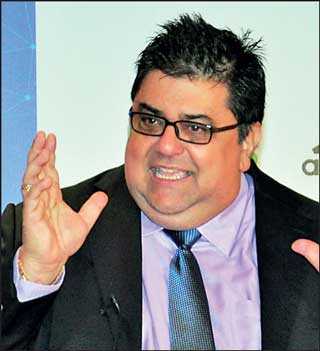 Omar Khan
senior leaders into different global cultural contexts, and helping them immerse into those cultures, expand paradigms, while having 'radical conversations' about converting strategy into decisive action. The shifts were profound, and the impact truly sustained. It was humbling.

Creating this approach of radical immersion, openness, authenticity and engagement was extraordinary, and it meant we had to trust in what FCE had taught me, that there is a human hunger for connection, interconnection and collaboration – past the ego masks of apathy, alienation and indifference.
Q: How do you really measure success?
Leadership to me is the value added to the assets you are given to steward. So with all my clients for me success comes when they learn to magnify the value of those assets, human and intangible, and focus them towards meaningful results and real growth. The creation of that capability in a way that lifts business results as well as human results is the greatest success.
Q: How have you dealt with low morale in an organisation?
I wrote a book called 'Liberating Passion'. Its thesis is that passion is natural, its absence is unnatural. Companies too often become institutionalised passion killers. The best way to address low morale is to identify the passion killers, systemic, process based, behavioural, that undermine natural passionate commitment. More personally, leaders have to continually answer the question posted by conductor Ben Zander, "Who am I being that the eyes of my people are not shining?"
Q: What was the most challenging case so far in your career?
No one case comes to mind frankly. But the 'challenging' cases have certain patterns in common: leaders in denial, technical solutions sought for problems requiring collective adaptation, taboos of things that cannot be raised or discussed, idiotic internal measures that 'rationalise' losing share or stunting growth, behavioural antipathy among those on the senior team who collectively are supposed to be showcasing and role modelling the values and together championing the vision.
Q: What is the best way to create a win/win relationship in business or in the workplace?
Understand the biggest needs of the other person, verify their positive intent in the situation. Catch them doing things 'right' and acknowledge that publicly. And thereby demonstrate your wanting them to win. Listen deeply and reflect back what you understand them to be saying, and what you take it they mean. And invite collaboration by first offering what you are asking for. Make a commitment first and ask them to join you in it.
Q: In your opinion what is the most essential attribute of a leader and why?
There are three. Be able to paint a future people want to help you realise. Be an architect of possibility for that future. Ask yourself first to demonstrate behaviourally and personally what you ask of others.
Q: On a final note, what advice would you give to a manager on how to become a better boss and obtain better results from their teams?
Align everyone on critical 'must win battles', and then crystallise and align on 'bold courageous steps', and then agree how you will hold each other constructively accountable, as a team and individually.

(The writer is a PhD student studying public debt at the University of Buckingham UK.)