Dr. Wijerathne and the Wetland team at the awards ceremony on 25 October 2018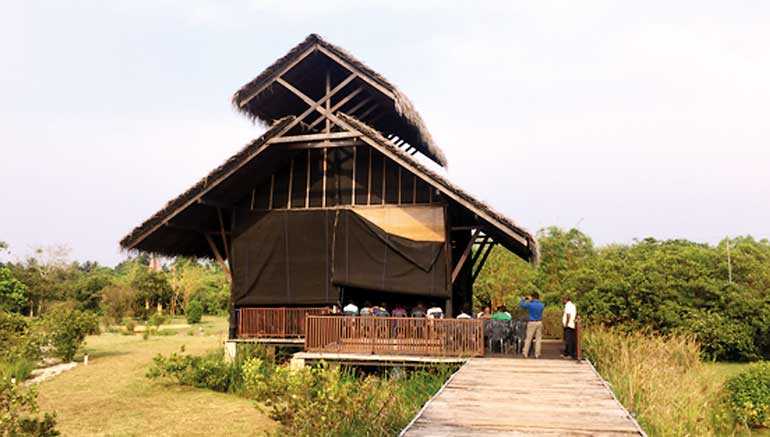 Diyasaru wetland park is a must-visit place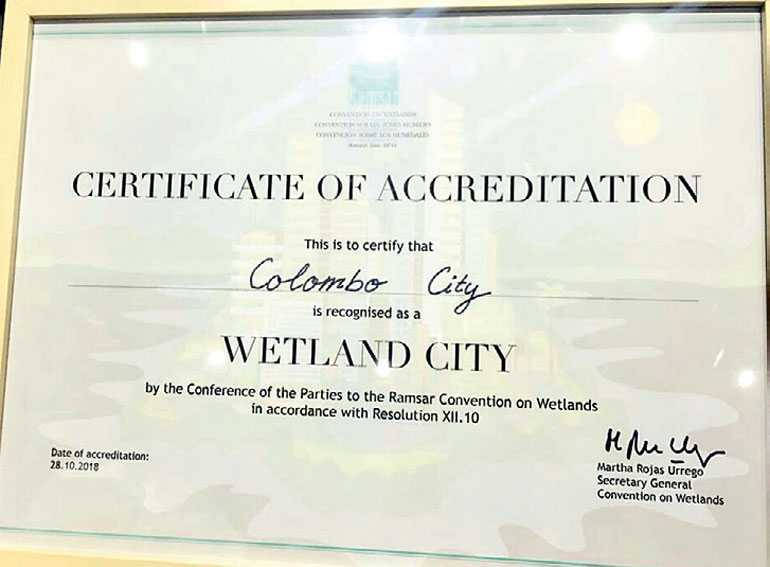 The Colombo City - Accredited!
---
Last year in October something quite interesting happened. Now I think most of you would be jumping to a conclusion, which indicates how much we know about things political but not at all about very important developments with respect to our nation's attributes.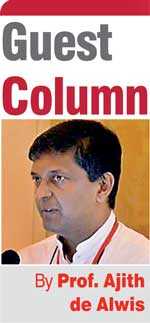 I am not going to argue about the vital importance of politics but I am a serious subscriber to the concept of Sri Lanka is much too politicised and we live and breathe politics and our actions are seriously shaped by our political views rather than national views. In my view we really must make an effort to depoliticise politics and that would be seriously beneficial to our country.
However, to indicate what happened in last October, our capital Colombo became a globally accepted Wetland City and among the cities bestowed with that fame and positioning, Colombo is the only capital city in the list. Colombo city in this instance refers to the Colombo Metropolitan region, which encompass six local authorities. Thus it captures both the administrative capital as well as the commercial capital.

Now such an accomplishment is very important in this day and age of cities becoming environmental nightmares. The world's most number of polluted cities in terms of air quality is in India. The reason being urbanisation is perceived as an ongoing concern across the world in all countries and this unbridled growth of cities is giving rise to a multitude of issues. That is the reason for the title Colombo – The one and only!

However, this unique positioning and acceptance have escaped most of us, and including even those living and breathing within its confines. Sadly most of those appear to take almost the contrarian position towards ensuring sustenance of the position that has been bestowed.
Urbanisation and wetlands

A defining mega-trend today is urbanisation. It has been estimated that 50% of the population reside in cities and by 2050 this number is expected to rise significantly. The emphasis of the concept of wetland cities was to appreciate and recognise some pioneering cities that have managed to ensure healthy coexistence of wetlands while the cities grew right around.

It is no secret that as a result of the quest for land, when cities grow wetlands become the first casualty. They also utilise wetlands for wastelands as such areas are destined for solid waste disposal.
It was the Ramsar Convention that introduced the Wetland City accreditation and in the final recognition it is mentioned that these 18 cities chosen and awarded have taken exceptional steps to safeguard their urban wetlands. What is expected is for these pioneer cities to serve as examples and inspire all other countries and especially cities to pursue sustainable urbanisation.

A wetland is a place where the land is covered by water, either salt, fresh or somewhere in between. Marshes and ponds, the ends of a lake or ocean, the delta at the mouth of a river, low lying areas that frequently flood – all of these are wetlands. You have specific soils and vegetation that characterise wetlands. The definition indicates that there is no necessity for water to be present at all times.

If we understand that wetlands are places of most productive habitats on the planet, then we would be aware of the perils of their destruction. While they directly support many life forms, they also serve as nurseries for many species. Now Sri Lankans should be quite supportive of wetlands as they support the cultivars of our staple diet – Paddy lands are wetlands!
The Ramsar Convention

The Ramsar Convention is the international agreement on protection of wetlands and Sri Lanka for a small island nation has six Ramsar sites to its credit, starting with Bundala.

Ramsar is a unique convention because it is the only international convention that is devoted to protecting a single ecosystem. The way to Ramsar was advocated by the World Wildlife Fund (WWF), which also developed the scheme of city accreditation.

Sri Lanka as a signatory has agreed to the conservation of wetlands within its borders. Wetlands in proximity to cities or within are known as urban wetlands and they are quite important to the health of a city. Many are blissfully unaware of the potential benefits from these wetland spaces. It is the recognition that brought in the Wetland Accreditation scheme.


The first such recognition that took place on 25 October 2018 was an important culmination of this concept recognition. Colombo has an exceptional position as a result of this inclusion because it is the only capital city in the selection, as this is not an easy recognition to be achieved. Yet many of us were not aware of this achievement as 26 October dawned and many months later we still do not know.

Now this is not a selection and recognition for life for Colombo. In six more years the cities will stand scrutiny and those who only enjoyed the position stand to lose the recognition. This implies that there has to be a sustained program in ensuring the wetlands stay healthy and perhaps even more enhanced to serve all of us in return. We are mostly unknown benefactors of this unique ecosystem.
Economic argument for sustaining wetlands

If someone were to present an economic argument for sustaining wetlands with an example, New York City found that it could save $ 3-8 billion in new wastewater treatment plants by purchasing and preserving $ 1.5 billion in land around its upstream catchment.

A more regional example comes from Kolkatta, where the world sees the city's basic waste being handled by the surrounding wetlands. The megapolis of Kolkatta produces almost 750 million litres of wastewater and sewage every day. Without a single wastewater treatment plant in the core part of the city, it is the wetland that attends to the duty. East Kolkata wetlands covers 125 sq. km, which is the world's only fully functional organic sewage management system and in turn has become a productive fish habitat. It is interesting to note some selfless individuals may still be needed to preserve such heritages however unique and important wetland's eco-services may be. In the case of east Kolkatta wetlands, it is the yeoman efforts of the Sanitation Engineer Dhrubajyoti Ghosh who has endured harassment and even loss of his position but had managed to win an important victory in courts when a World Trade Centre was a preferred development instead of the wetland!

Ghosh's victory in court is considered the very first of such events and he still has to relentlessly continue the fight. What was recognised for Colombo was the recognition of the State's role in wetland protection and development.
It should also be known that wetlands are quite good in carbon absorption. The climate service potential of 20 sq km of wetlands in Colombo has to be significant; 8.5% of CMR area consists of wetlands. However, the encroachment and the concept of 'such spaces are for anything' mindset prevailing in some quarters is a challenge that needs to be addressed.
Preserving this unique recognition

The team and the organisation – SLLRDC's wetland management division with DG – UDA submitting the official application – that carried Colombo to the podium on 25 October has really done a sterling job in positioning the unique resource and the demonstrating the Government's commitment to protect and nurture. How do we go on to instil this value of Colombo to its citizens?

The wetland park Diyasaru established closer to the Parliament in Kotte is really a place to visit by those who seek understanding on this subject. SLLRDC has initiated a number of wetland parks in the area today, with Diyasaru being the latest. It is hard to believe it has already reached the cable TV channel of Animal Planet with its reporting on the fishing cat population in the park. That all this is literally just a stone's throw from the Parliament is pretty amazing.

All in Colombo and the rest outside should value the honour the city has received. It is a unique recognition that has to be preserved. However pioneering the efforts have been so far, much more would be needed in the years to come by. The understanding has to be spread across the populace.

By having the capital city region declared and recognised internationally, Sri Lankans should be united in understanding and in service. This just may be the catalyst we wanted to breathe in environmentally-responsible behaviour to the populace. Also remember that the World Wetland Day falls just two days ahead of our day of independence. Easy to remember right!?