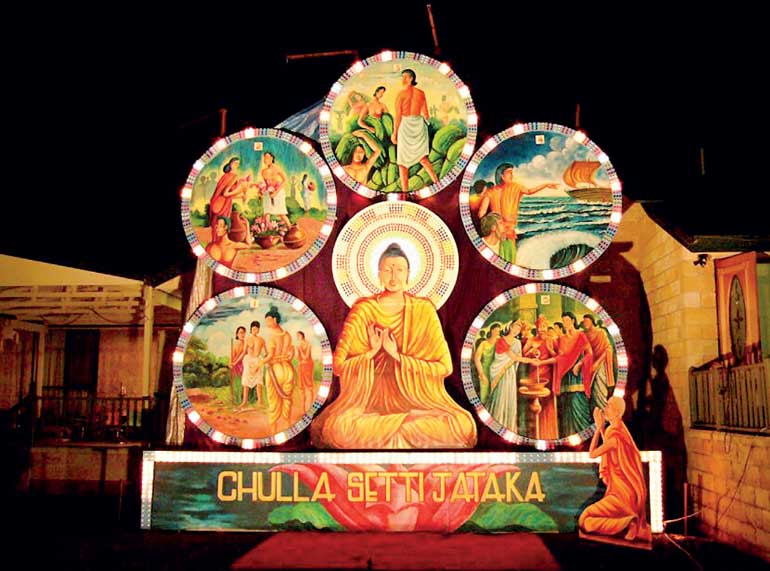 For over a decade, I have travelled as a lending banker to every corner of the country and it has exposed me to thousands of entrepreneurs. My close interaction with them helped me to understand their attributes, qualities and characteristics that separate and distinguish them as a different tribe from the common masses. Their success stories are inspirational; their determination, unparalleled. And their creativity and innovation genius are world class.

When we reflect on them, it is natural to think that they are magical and closer to the creator than others. Yet, an entrepreneur is someone who has ideas and relentlessly works until their ideas come to life. He has ideation, creativity and innovation. He assumes risk and has a desire to create wealth and profits out of nothing in a way that a common man does not even consider.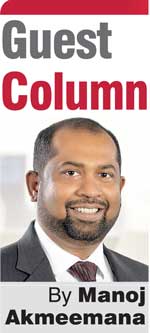 Whether these special breed of people called entrepreneurs are from the deep south, northern regions or the far eastern parts of the country, the common thread is that all of their success stories sound similar and share common qualities and characteristics. It reminds us of the "Chulla Setthi Jathaka" story which elaborates on the qualities of a successful entrepreneur, which are not so different from modern 21st century counterparts.

Once upon a time, the Bodhisathwa was the treasurer of a town. He was known as 'Chulla Setthi' or 'Little Treasurer' since he succeeded his father to the position. One day, the wise and clever treasurer was on his way to see the king when he came upon a dead mouse lying on the road. He said: "Any courageous man with wits, pick up that mouse and start up a business and keep a wife." His words were overheard by a young man who thought to himself: "He is a man who always has a reason for what he says."

He picked up the mouse and sold it for a farthing to a pub-owner to feed his cat. By using his newly earned farthing, the young man purchased some sweet molasses and a pot of drinking water. He went and served the sweet molasses and water to tired flower gatherers returning from the forest. Each of them gave him a handful of flowers. He sold the flowers and with the money he earned, purchased more sweet molasses and drinking water and went to the place where flower sellers sell their flowers and sold his sweet molasses and drinking water. That day, the flower sellers gave him flowering plants with half of the flowers still left on them. He remained there for the rest of the day and sold the remaining flowers and earned eight pennies.

One gloomy day, some decayed branches broke under heavy wind and rain and defaced the royal garden. The gardener was in the garden thinking of how he could clean up the mess when the young man came upon him and offered to clean up the mess with the wood collected being given to him as payment. The gardener readily agreed to the deal. The young man went to a children's playground and offered them sweet molasses for cleaning up the royal garden.

He then met the King's potter and sold him the wood to be used in his furnace. The sale of this wood brought him sixteen pennies as well as fire bowls and other vessels. Now with 24 pennies in hand, he hatched a plan. He went near the city gate with a jar full of water and supplied 500 movers with drinking water. "You have done us good deed by offering water and quenching our thirst. What can we do for you in return?" The young man replied, "Oh! My friends, you will get a chance to help me too."

He built good relationships with land and sea traders. One of these traders passed him some information that a horse dealer with 500 horses will be coming to town. On hearing this piece of information, he said to the movers: "I want each of you to give me a bundle of grass and not to sell your own grass until mine is sold." The 500 movers agreed and delivered the 500 bundles of grass to his house. Unable to find grass for his horses elsewhere, the horse dealer purchased our young man's grass for a thousand pieces.

A few days later, a sea trading friend brought him news of the arrival of a large ship in the port full of merchandises. Upon hearing this, the young man drew up a plan. He rented a beautiful, elegant carriage and went in great style down to the port. He negotiated with ship captain and made a deal to buy the entire merchandise on credit and deposited his signet ring as security. He then set up an office there and instructed his men to usher any one passing through the antechambers to him.

A hundred merchants came to buy the merchandise from the newly-arrived ship but heard that the entire cargo had been purchased by a great merchant. All 100 traders went to see the young man and the footmen cleverly announced them through three successive antechambers, as had been arranged beforehand. They negotiated with the young merchant and agreed to pay him 100,000 pieces to secure merchandise in the ship and another 100,000 pieces from the profit for selling the same. So it was with 200,000 pieces that this young pupil of "Little Treasurer" returned to the city as a great merchant!

In gratitude, the young man went to call on "Little Treasurer" and gifted him 100,000 pieces. The young man explained how he earned his wealth simply by following his advice. Wise "Little Treasurer" thought "I must see to it that this young fellow does not fall into anybody else's hands." So "Little Treasurer" let the young man marry his own daughter and settled all the family estates on the young man and after his death, the young man became the treasurer of that city.

There are many traits, qualities and characteristics that this Jathaka story illustrates on the subject of entrepreneurship:

Trait One – Entrepreneurs have a deep inner drive, passion and self motivation

One's deep-rooted inner drive, passion and motivation will determine success or failure of any entrepreneurial venture. They are driven to succeed in whatever they undertake and always expand their horizons. They see the big picture and have big dreams. The young man in Jathaka story had nothing; was not from an affluent family, had no capital or even social connections. But he had deep rooted inner drive, even to accept "a dead mouse" as his seed capital and relentlessly work until he became a top trader.

Trait Two – Entrepreneurs are ready to take the exit; open to change

Entrepreneurs, by embracing change and by being ready to take exit from their current stand, always put themselves out of the comfort zone and are willing to go to the edge. It is not fun. It is a game of tremendous pressure. It is taking risks. By doing this, they expand their locus of opportunities.

The young man in our story started from selling a dead mouse and ended up as a wealthy trader involved in large scale trading. He never stopped at "mouse seller" or a "flower seller." He knew exactly when to start and when to exit from a business. He had a bigger dream and to reach that dream, he always changed, adapted and took new challenges and even disrupted the status quo.

Trait Three – Entrepreneurs build strong social networks

Most entrepreneurs have strong social networking. They build trust and confidence among many as well as receive new information through social networking. Successful entrepreneurs would use this information to identify new business opportunities and convert them into wealth. Our young man had built strong social network among the flower traders, movers, state officials, children as well as many traders in both land and sea. It helped him to convert opportunities into real business and ended up with considerable wealth.

Trait Four – Entrepreneurs are good planners

There is a widespread misconception that successful entrepreneurs are lucky enough to reach their fortunes. But in reality, entrepreneurs are good planners and they are ready with solutions for all possible risks that may prevent them from reaching their goals. Any entrepreneur in their early days, manage limited resources successfully to overcome many difficulties in the business (it can be raw material, time, capital, human resources or connections). The young man in the Jathaka planned well on many occasions where he foresaw opportunities with his planning and expecting certain conditions, he created demand in the market place. Planning helped him to convert opportunities into business profits.

Trait Five – Entrepreneurs search for new ways, innovations and creativity

Successful entrepreneurs are simple in their thinking and perspective. The very simplicity in thinking leads them to new ways of doing old things, creative ideas and innovations. These new ways always create new space for new markets, products and innovations. Our young man had a very simple but clear thinking. He knew that value to offer exhausted flower merchants as well as how to build long lasting relationships with movers just offering "free drinking water". As modern day businesses say, "There is no such thing as a free lunch." This young man knew the same truth profoundly. When the time came, he converted the goodwill and connections into a business opportunity.

Trait Six – Entrepreneurs

are not born but made

There is a wide spread myth, even in today's context, that some people are born to be entrepreneurs. Some believe that these special people are genetically predisposed to become entrepreneurs. But research has proved that entrepreneurs are not born but made by proper training and coaching. Entrepreneurship is like a muscle. The more you practice, the more it strengthens; increase in agility and increase in endurance. The more you practice the characteristics of entrepreneurship, the more obvious and successful you are. That's why people say: "He is a man with golden touch!" More successful entrepreneurs know that success is infectious and breeds more success.

The young man in our story got the inspiration from "Little Treasurer" to embark on his quest for successful entrepreneurship. He did not have any experience in business, no capital and no connections as such. He was an ordinary young man. But he developed all the qualities we have discussed here, on his own journey.

Trait Seven – Entrepreneurs are givers and have gratitude for what they are

Entrepreneurs naturally give back something to society at large by offering their quality product, service excellence or innovative thinking. While they build wealth and earn good profits, they are givers in many other ways. They have greater gratitude towards people, things as well as the situation they are in now.

In our story, the young man first gave something to receive something. His success never let him forget his humble beginning and his gratitude towards the person who inspired and helped him by giving advice was admirable. He was willing to share almost half of his wealth with the "Little Treasurer." But because of his giver mentality, he end up with a stronger relationship, a wife, large estates and finally, social status and high position as a city treasurer.

The way forward

We have seen these common qualities and characteristics of our entrepreneurs across the country despite their differences in age, race, religious beliefs, social and education levels. If we are serious about taking our country to the next level, it is essential for us to make more and more successful entrepreneurs. There are many opportunities in the market. There are many spaces for more and more players in the market. But we are lacking entrepreneurs to take up these opportunities and fill the space.

Unfortunately our school curriculums lack teaching entrepreneurship and do not inspire our children to be a new breed of entrepreneurs in this new millennium. We need not look for Steve Jobs, Buffets and Bransons in foreign lands.

We have our own success stories of entrepreneurs such as Dhammika Perera, Wegapitiya, Amalean, Pathirage and many other unsung entrepreneur heroes, whose stories are no less significant than any of the foreign names we mentioned. Our educators, parents as well as business leaders ought to inspire the younger generation by integrating our own success stories into their hearts and minds.
[The writer is a senior banker in a leading private commercial bank with over 28 years of experience in Sri Lanka and overseas, in branch banking, retail, SME and commercial lending, business strategy and adopting the Balanced Scorecard as a performance management tool. He is an Associate of the Institute of Bankers of Sri Lanka; a Chartered Marketer of the Chartered Institute of Marketing (CIM), UK, and a Certified Management Accountant of the Certified Management Accountants (CMA), Australia. He holds a Masters Degree in Business Administration from the Postgraduate Institute of Management, University of Sri Jayewardenepura and obtained his first special degree in Business Administration from the University of Sri Jayewardenepura. He holds a Higher Professional Level Module Certificate in Strategic Management from the University of Cambridge and Diplomas in Bank Management and Credit Management.]