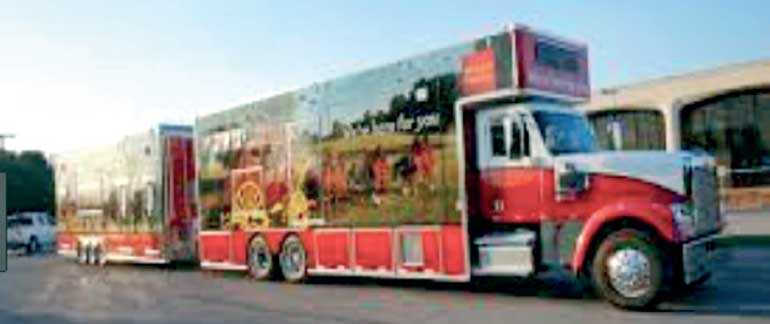 Imagine an 18-wheel big truck meandering its way through the rural countryside with expert personnel on board with an economic mission. The environment may be classified as rural but this rural countryside belongs to the world's first economy – the United States. The reason for the vehicle movement is to empower the local folks in entrepreneurship. The program is dedicated and is valued from the centre and institutions back it.

Entrepreneurship is vital and such efforts should emerge from all corners of the land. If not the economic performance would be skewed and many may feel and understand that particular developments can only happen in selected locations and certainly not everywhere. In this era of super connectivity the opportunities are much more but the knowledge still has to be moved across and individuals empowered. Finally the action only will deliver results.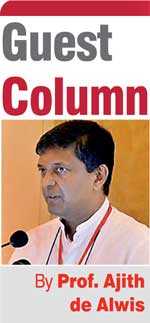 How one can be moved into action is after many an interaction and interplay and involves the build-up of a relationship based on trust.

Can you expect the knowledge to be gained just by listening to the FOX news channel or by reading the odd copy of the New Yorker? Or through data streaming to your mobile?

It appears still that the same old ways of meet and discuss approach is still pursued by considering the importance of a person-to-person meeting in their own backyard.

However, the vehicle will have much more technology embedded and is much more strongly equipped to serve as a result.

The example here is the Mobile Business Incubator of Louisiana Business & Technology Center (LBTC) with the Louisiana State University.

The mobile business incubator on wheels program has brought business support, technical knowledge and assistance and entrepreneurship to over 120 rural communities in rural Louisiana. This also serves as a mobile classroom.

This is not an isolated example. Kauffman Institute in USA manages travelling entrepreneurship initiatives, which is basically spread across USA.

Even in this age of high-technology based connectivity simple mobile platforms are used to connect people with ideas and enterprise. Can we also take lessons from this type of activity?
Shilpasena

The unique technological exposition Shilpasena came to an end – the Colombo leg of the event – on 21 July after four days of intense activities. The event was very well attended and the presence of school children from many parts of the island – even as far away as Mahiyanganaya – was evident. Believe they were not disappointed by what they experienced perhaps saddened only by the fact that they could not stay much longer or an additional day!

The public can get a virtual walkthrough experience on the event by visiting Google street view Sri Lanka and viewing Shilpasena. A student can learn by reading the displayed material, visualising the displays through high quality visuals so the event lives on virtually – kindly provided by dotcom systems. This in itself is a demonstration of advanced technology in use. COSTI (Coordinating Secretariat for Science Technology and Innovation) in addition to co-designing and coordinating the Tech Zone of the Shilpasena contributed by adding two more sustainable initiatives.

While Shilpasena moves on to Polonnaruwa in the coming month these two developments would continue to be developed to serve the community. The two initiatives are the Business-2-People e-Portal and the Mobile Business Accelerator.

Hayleys Convertainers directly supported the latter while the former was developed by Naveendra Sampath of Uni of Sri Jayewardenepura. One has to indicate and place on record that sponsorships and volunteerism enabled these developments. Both are still work in progress but the news must be released!
B2P e-Portal

B2P e-Portal (www.B2PSrilanka.com) is an endeavour to capture and present research, which have commercial viability along with patented inventions with inventors showcased. The aim is to showcase research that have been completed are almost ready to be taken to the next stage of development. Hence each of these technologies displayed will finally have a technology readiness level indicated too.

By streaming research from the entire eco-system with suitable administrative controls it is expected that entrepreneurs and investors would find opportunities to work on. The B2P's presence will enable opportunities – which hitherto may stay on shelves – to be made available to people and hence B2P!

A person with the right mindset may find opportunities presented to the individual in a very convenient manner. It is also expected some financing mechanism to be made available along with the B2P as SME funders can make use of this repository to support via directed funding and loan scheme. The eventual end result of this upon making all the right connections is research into rupees!

As the contents of B2P span across a wide variety of areas the contents are also a measure and demonstration of activities and the inventiveness of citizens. As the site develops it will carry a learning platform too supporting innovation.
Mobile Business Accelerator

The Mobile Business Accelerator basically emulates the Mobile Business Incubator highlighted at the beginning – a lesson learnt! The usual meaning of a business accelerator is one that helps an existing business to grow. An incubator supports ideas to be developed into a business. Thus the intention in this development is to combine both concepts.

The fundamental objectives would be the same. Reach out to distant areas and to communities who usually will have little or no access to information and facilities. As the mobile accelerator will be fully connected any one would be able to get expert advice to their product or process issues, connect to register businesses with right advice, receive legal, intellectual property and commercial advice.

In the run-up to Shilpasena in July, ITN aired a number of programs – Sanvada – with the minister, institute heads and university representatives and the issues faced by those in provinces were evident and the usual response of please come to Colombo is never helpful. Now there would be the opportunity to travel and meet the needy, and respond in a much more trustworthy manner. The mobile accelerator would help in coordination, develop, promote and support entrepreneurial activities and outreach activities to individuals and groups who normally do not have access to such programs.

An additional institutional layer that would join in with this endeavour are the Vidatha centres of the Ministry of Science Technology and Research, that are spread right across the country. Perhaps Sri Lanka is a unique country having this number of outposts (approx. 262) with the intention of spreading science to villages. However, they have received little support and their role has diminished over time. It is expected to reverse this slide and ensure that these are strengthened to serve much more professionally.

The B2P e-portal would break the traditional technology supply line and the mobile accelerator would engage these centres, bringing a much more fluid operational environment.

Primarily S&T graduates with business and legal professionals would form a core group of service team with the Mobile Accelerator. It is expected with time a bus to be deployed, which could actually provide much more mobility and accessibility. Hopefully growth and results would pump in the required financial support necessary to move to that stage of development.

As the B2P is represented within by all the actors of the innovation eco-system the connectivity through the mobile accelerator is expected to be the same. Another positive development would be the enhanced networking among institutes, universities and service providers like Vidatha and Nanasala units. I am sure enterprise extension officers too would find better service.
Revolution in technology utilisation

Both these initiatives need much more work added on. This is an introduction to the effort and hope the support would come in. Shilpasena wants a revolution in technology utilisation to happen in the country.

It is obvious that show and tell needs to be added on with extra tools if one is to realise this objective. Believe these two are couple of additional tools with the ability to deliver this extra ability. Some more software is necessary and with the lessons learnt from the event additional work is underway especially in supporting initiatives with suitable financial means innovatively harnessed!

Science and Technology is literally on the road with the mobile accelerator and the B2P adds the 21st century attributes to the effort.