Last week, the Financial Times quoted an AFP article that stated Sri Lanka will start regulating the toddy industry to boost tax revenues from the informal sector. This same principle should be applied to the beedi trade, which has also grown unabated due to governments turning a blind eye on these former cottage industries.

We cannot eliminate tobacco or alcohol use amongst Sri Lankan consumers. This is my firm belief based on feedback and evidence gathered during frequent research visits. Instead, we need to focus on reducing harm to consumers, and ensure revenue to Government through an effective process of regulation and action.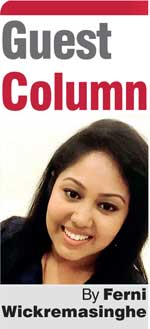 Some official estimates put total beedi consumption at around two billion sticks annually, and this figure is a gross misrepresentation of reality. On our most recent economic impact study, we encountered villages that almost exclusively engaged in rolling beedi; up to five million sticks a month. When such numbers are coupled with stick sales data from retailers around the island, the reported figure of two billion becomes mockery. The old method of calculating beedi production based on Tendu leaf imports no longer holds water, as producers admit it is hand-carried with ease at our port of entry.

In our estimation, Sri Lankans consume four billion sticks of beedi annually. At just Rs. 5 a stick, purchasing a bundle of 20 for just Rs. 100 hardly presents a second thought for most consumers, particularly in sub-urban and rural areas.

The cheapest brand of legally manufactured cigarette in the country, Capstan, is priced at Rs. 20 a stick and presents no filter – like a beedi. Yet beedi has a Rs. 15 price advantage over the cheapest cigarette in the market. If the Government were to implement a 100% tax on beedi and price it at a mere Rs. 10, it would earn Rs. 40 billion in additional income.

However, if the Government aims to control or curb consumption by pricing beedis at Rs. 10, that does not present a solution. Our focus should be to move consumers towards less-harmful regulated products such as cigarettes, and should therefore consider a pricing mechanism at minimum Rs. 20 a beedi stick. In this manner, at these price points, beedi consumers are presented the option of (upgrading) smoking a cigarette instead, which offers a better value proposition to beedi and assured revenue to Government.

Admittedly, this is easier said than done. Legally manufactured cigarettes in Sri Lanka go through excise and there are stringent records maintained of manufactured volumes by the Company and the authority for tax and transparency. However, besides a number of registered manufacturers, there are no records of the total number of beedi producers in the country, or the number of retail outlets selling beedi or what form of distribution mechanism the trade employs.

Aside from Tendu leaf imports the authorities are in complete darkness with respect to the reach of the beedi trade, and as alluded to before, recorded Tendu leaf imports do not reflect real numbers. Therefore, the Government will need to rethink its strategy and mechanism with respect to the beedi trade, and how it can go about better implementing a process of tax. The Government earns around Rs. 400 million annually from Tendu leaf imports – a mere drop in an ocean of potential of well over Rs. 40 billion from beedi.

The toddy and beedi trades have long been regarded cottage industries, but both no longer qualify in this category. Both products are manufactured and sold in large volumes and operate as organised trade by cartels that have dodged the system of tax via various means. The Sri Lankan experience serves as a fine example of how over-taxation, corruption and lax policing mechanisms breed criminal elements that harm public health, safety, law and order – and disrupts potential Government revenue.

As mentioned by a Minister in the AFP article, the Government needs to urgently upgrade its monitoring systems with respect to illicit alcohol, tobacco and numerous other sectors that ultimately costs the government billions in potential revenue.

Enrich implementing bodies with manpower and resources to broaden their scope and reach in the provinces, and empower them to rise above politics and corruption. Small steps in the right direction that will no doubt cough up big yields.


(The writer is a researcher and analyst engaged in ethnographical research into Social and Economic behavior in Sri Lanka and South Asia. She can be reached at ferni.wickramasinghe@gmail.com.)