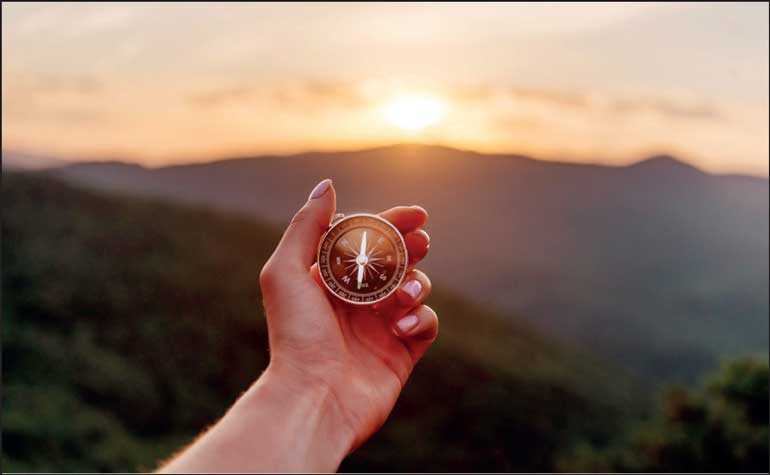 Allocate your time and energy in line with the true purpose of being
---
"Dear Sir,

My son being a Software Engineering graduate from University of Westminster, UK has two options as follows;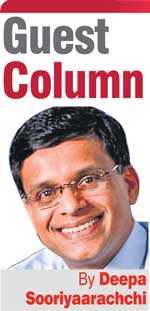 1. To go to the US to do his masters and settle down through a H1 Visa and green card subsequently. Since the US is a land of opportunity to thrive if he's able to secure employment in a Fortune 500 company, there will be significant lifestyle change.

2. To migrate to Australia with his existing qualifications. Here upon securing employment he will be able to buy a mortgage-backed house and repay for it till almost retirement and live a very limited life.

The aforementioned two options have been looked at since being in Sri Lanka and having a basic life (i.e., a mortgage-backed housing loan, car, utilities, food, traveling and other miscellaneous expenses) through a software engineer's monthly salary is almost impossible. Seek your advice please."

I received this e mail recently. Though the dilemma is not unusual it gave me an opportunity to reflect a lot on the topic of 'purpose'.

The question in my opinion is not about what factors the person should consider or to raise the question whether a father of an ICT graduate from a British university should think on behalf of his son (a common practice of Sri Lankan parents) but to focus on the basis that should be used when making such decisions since that is far more fundamental.

Let me cite two parallel anecdotes:

1. A few years ago with the help of the principal of a leading girls' school in Colombo, I did a survey among the A/L Biology students to find out what motivated them to choose the Biology stream. According to the responses 83% of them had selected to do so because of parental pressure.

2. During most of my training or public speaking sessions I ask the question, 'What is the most preferred profession for a student to pursue according to the parents in Sri Lanka?' And the usual answer is 'Medical Doctor'. When I ask, 'What are the reasons for that choice?' the first most common response is 'It is a very respected job' followed by reasons such as 'good income,' 'able to practice till one is very old,' 'good to have a doctor in the family,' etc. and towards the end someone would suggest 'to cure patients,' almost like an afterthought. This is without any exaggeration by me.

Caring for sick is the main purpose of becoming a doctor, all the other things are secondary. But if one chooses to become a doctor to earn, for recognition, that will most certainly will be a hindrance to the core purpose of a doctor since her decisions will be guided by the said parameters.

Secondly, if a student only thinks of becoming a doctor, but without reflecting much about the purpose of being a doctor, that limits the options available to the student as well. But if that same students sees the big picture or the purpose of becoming a doctor then such a student will see so many other options other than becoming an MBBS or allopathic doctor if he or she misses that path.

Think of other options such as choosing to be an Ayurvedic, Yunani, homeopathy or even a traditional doctor or one can become an engineer to invent various equipment and systems that help doctors to treat patients (just observe the number of engineering solutions doctors increasingly use to treat patients), or become an ICT expert to find solutions to care for patients, be a scientist to research in to new drugs, be an architect specialising in the design of hospitals and designs that help patients, be a manager and manage a hospital, be a lawyer and fight for patients' rights, be an artist and perform to heal patients. These are only a few options other than related fields.

In a person's life the purpose can change at different stages, yet without that clarity how can one make an objective decision? True most our decisions are emotional yet unless you can bring some objectivity the chances are the decisions are very biased.

Even in corporate settings if we constantly ask what the purpose is before making decisions, that will clear a lot of things for us.

In a way the pandemic has forced us to ask this WHY question across many dimensions of the enterprise. From people, processes, and policies to the very purpose of existence of the enterprise need to be questioned and defined. Unless it has a meaningful reason very soon such enterprise will cease to exist.

Because of the evolving modern consumer who has seen the devastation the previous generations have caused to the Mother Earth and their future, brand custodians have started to search and define the true purpose of their brands.

The same applies to executives. I very often invite executives to boldly ask the question what the real purpose is of his or her role in relation to the organisation and in relation to one's own personal life. This invariably opens out many dimensions that needs focus and attention. The result is the ability to prioritise resources most importantly executive's energy and time.

The challenge is to be brutally honest in the exploratory process of asking this question and finding answers. It is very easy to get distracted at the higher level of the organisation, since it is easy to determine where to spend time and effort at those levels. When this happens, the rest of the organisation too falls in line with the leadership as they tend to give short term satisfactions though at the cost of the long-term sustainability and strategic results.

Unless your time and energy allocation is not in line with the true purpose of being, invariably the outcomes will not be what is expected.
---
(Deepal Sooriyaarachchi is a Management Consultant and an Accredited Master Coach and Mentor with over four decades of industry experience, and more than 15 years of that at leading boards as a director. He can be contacted by deepalsmiles@gmail.com)
---