The world is in the midst of a data explosion. Humans are generating an estimated 2.5 quintillion bytes of data every single day1, according to Forbes, and more data was created in the past two years than in all of human history. No wonder data now ranks highly on the list of businesses' most precious capital resources, and there is no question that it is increasingly being seen as essential to support creating new products, services, and ways of working.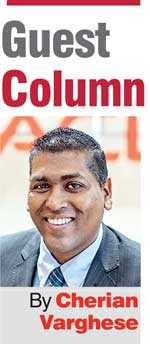 But as companies begin to understand the vast potential of their data, the question they face is how to make the most of it? The answer lies in getting real-time insights that enable better business decisions and accelerated product development.

But, what if the insights were used not just by humans, but also by the systems themselves, for their own ongoing optimisation at previously inconceivable speed and accuracy?

That is the promise offered by automation and machine learning, which are already bringing the advent of revolutionary technologies like self-driving cars and virtual assistants.


Overcoming key challenges

Already these emerging technologies are helping today's digital businesses, solve a number of complex issues most companies face when it comes to harnessing the full potential of data:

nComplex data management – Many enterprises are having to spend as much as three-quarters of their total database management cost on labour2, meaning the focus of business has been put on completing less-interesting administration and operational tasks rather than high-value work.

nReliability of systems – On average, companies are suffering almost 100 hours of database downtime per year3 as a result of human error, causing the business to bleed $7,900 every minute4.

nSecurity – As highlighted by the Oracle and KPMG Cloud Threat Report, 20185, only 14% of respondents felt able to effectively analyse and respond to the vast majority (75-100%) of their security event data.

nTime spent on manual work – Businesses continue to be held back from accelerating the speed of innovation due to the excessive amount of time spent on manual management impedes, despite the fact that even a 10% increase in data accessibility translates into an additional $65.7 million in net income6.

And while automation and machine learning are already assisting organisations to overcome these key challenges, particularly when combined together they have the potential to let businesses do so much more in terms of managing and getting value from their information even more easily, effectively, and with less effort. No wonder, at Oracle's recent OpenWorld conference in San Francisco, co-CEO Mark Hurd predicted that about 85% of companies' interactions with their customers will be automated7. The result? Instead of having to do repetitive, low value support work, employees can spend their time solving the most difficult customer problems and thinking about better ways to serve customers.

Likewise, companies need artificial intelligence (AI) driven automation because the amount of information that a company has about its customers, and the possible ways to best use that insight, are beyond the ability of humans to assess and make judgments on—especially given customer expectations for real-time responses.

However, despite these huge benefits, many organisations are hesitant to adopt these new technologies concerned about the risk of being early adopters and being put off by the need to bring in new, expensive skills.


Smart machines

Fortunately, new cloud applications empowered with machine learning and automation8 are helping give companies a leg up in terms of adoption through tools they are already familiar with across many key area of the business including customer experience, enterprise resource planning (ERP)9, supply chain management, and human resources.

Take a typical ERP application – it will already support processes like expense reporting, procurement and so on. Increasingly tools like this will have AI built into to help improve usability and efficiency by intelligently automating core processes and providing guided actions for users. For example, the smart automation of routine tasks such as employee expense reports will not only automate the entry and classification of expense information, but also the expense approval itself.

Similarly, the system could intelligently automate the ordering and fulfilment process for standard inventory items by automatically monitoring stock levels and learning the optimal lead time and sourcing options for reordering. This is actually simple data analysis. Rather than people, systems decide which factors matter the most and can continually update recommendation engine rules over time. This capability can be extended to other high-value, high-frequency business processes, both in the finance team and in other departments, like HR and marketing.


From automation to autonomous

Another area of the business in which automation and machine learning are playing a key role, is in data management. Modern tools like Oracle's autonomous database which can self-patch, self-repair and self-secure help CIOs pull their organisations out of maintenance mode and into innovation mode, allowing their people to fulfil their potential.10

With a self-driving system that uses built-in machine learning algorithms to manage itself, businesses can lower costs and increase productivity whereby manpower can be optimised and resources can be deployed to higher value tasks. Being self-securing, the database can automatically apply patches to protect against external attacks as soon as they become available and automatically encrypt data, for lower risk.

While it has never been more challenging to lead a business, or IT for that matter, there's never been more opportunity and around this time, organisations cannot afford to miss those opportunities. By leveraging AI-driven automation and machine learning, organisations and hence businesses can deliver new capabilities and more business value much faster than they would have ever dreamed possible before.

(The writer is Regional Managing Director, ASEAN and SAGE.)
Footnotes

https://www.forbes.com/sites/bernardmarr/2018/05/21/how-much-data-do-we-create-every-day-the-mind-blowing-stats-everyone-should-read/#af5dfcd60ba9

2 http://www.oracle.com/us/products/database/idc-oracles-autonomous-database-4497146.pdf

3 https://www3.dbmaestro.com/blog/5-ways-to-prevent-database-downtime

4 https://www3.dbmaestro.com/blog/5-ways-to-prevent-database-downtime

5 http://www.oracle.com/ctr

6 http://www.baselinemag.com/analytics-big-data/slideshows/surprising-statistics-about-big-data.html

7 https://blogs.oracle.com/3-predictions-about-artificial-intelligence-from-oracle-ceo-mark-hurd

8 https://blogs.oracle.com/transform-your-growing-business-with-emerging-technologies

9 https://www.oracle.com/applications/erp/

10 https://blogs.oracle.com/why-autonomous-systems-are-critical-to-the-future-of-business