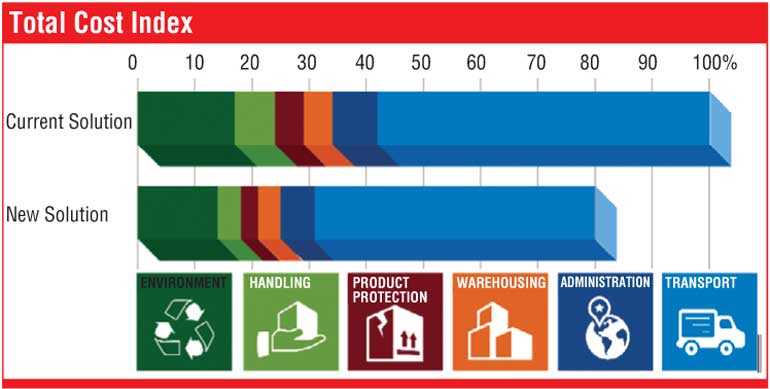 Streamlining processes and systems a key for success
On the internet a simple explanation of logistics says:

"Logistics is generally the detailed organisation and implementation of a complex operation. In a general business sense, logistics is the management of the flow of things between the point of origin and the point of consumption in order to meet requirements of customers or corporations."

If one is in international trade such as being an exporter, importer or a trader, the cost of logistics in the supply chain may break or make a business deal possible. Generally, most companies depend and interpret freight cost as the transportation or the logistics cost and turn a blind eye for the rest of the operation which consists of the total logistics costs in a supply chain.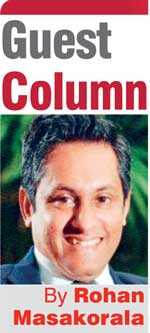 One best way to improve corporate bottom line is to get logistics of the supply chain costs under control, and there are some straightforward things you can do to achieve this objective. Very few companies investigate details of logistics and as a result pay a hefty cost to move goods from origin to destination. In brief following areas may give a glimpse and help a company to control logistics cost in its supply chain.

Data can empower your negotiation capabilities and operational efficiencies – and give the management a 360°- view of your operations and then with such data analytics one can ask three fundamental questions in decision making to improve logistics costs.

What can possibly be eliminated in the process?

Technology and systems, we operate are constantly changing, as a result the logistics requirements will always need re-engineering. Companies must constantly look at eliminating unwanted work process in the supply chain so that customer needs can be satisfied with greater accuracy.

What can possibly be improved?

Continuous improvement is another key factor to cut down logistics costs. Just a small example: Making better use of space you have, will save money and resources at the end of the day.

What can possibly be changed to enhance overall efficiency?

Senior management must always study data and information to make key decisions to make overall efficiency. For example:

Automating processes in your supply chain:

Have a professional come into do an assessment of your operations so that you can get suggestions as to how you can automate your operations to make things more efficient.

Streamline ordering process

Ordering process should be as efficient as possible. Use a single software package for completing requisitions or else you might encounter situations where employees using different applications and end up ordering too much of specific products or inventory supplies. At the same time, you need to implement an approval process so that nothing gets ordered without the consent of designated officials.

Re skilling employees

As the global industry is transforming into the fourth industry revolution, the skills sets one may have now may be obsolete to deliver speed and efficiency for the supply chain and logistics handling, therefore most developed countries are re skilling employees to understand new technology to reduce logistics and supply chain cost just as other cross section of industries are transforming.

In summary, first thing is companies should ensure that your in-house operations are working properly and that there are no problems internally that could adversely impact your supply chain. Therefore, internal operations must be audited to determine whether changes need to be made to optimise the performance and efficiency of your logistics and supply chain.

(The writer is the CEO of Shippers' Academy Colombo which provides services to companies to enhance logistics capabilities, reduce cost and provide expert advice for streamlining processes and systems.)

(Note: In compiling this article, internet related information and contents have been used.)